I've already made 3 of these pies so far this fall. I can't stop.
This is by far my favourite pumpkin pie recipe, it's not even a full on pie, it's more than that. It's a cheesecake pie!
The smoothness of the cream cheese and pumpkin filling is perfect, it's rich but thin enough that you can enjoy a generous size slice. Not to mention this recipe is easy as pie... Oh, oh dear. The recipe is my boyfriend's grandmothers' which makes it that much more special.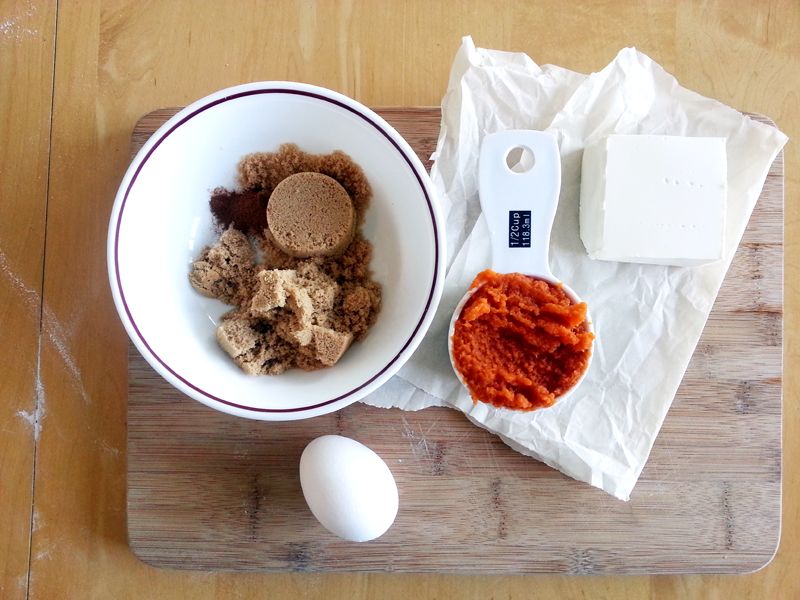 How it all begins...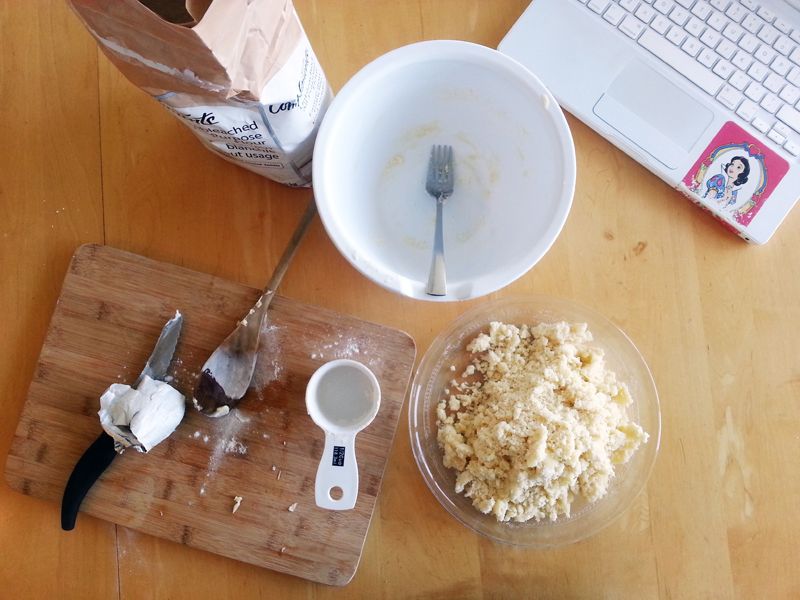 I don't like rolling. Rolls on my tummy, rolling in the deep, rolling out pie crusts. So I just didn't.
Recipe & Ingredients
Makes 2 pies or 1 Deep Dish pie | 6-8 servings per pie
(I have halved this recipe many times, super-easy)
For the filling
8 oz cream cheese, room temperature
3/4 cup brown sugar
2 eggs
1 cup pumpkin puree
1/2 tsp ground ginger
1/2 tsp ground nutmeg
1/2 tsp cinnamon
For the pie shell
I have yet to find my own perfect pie shell recipe, and being in a bind;
aka I made this pie in a bachelor suite sized kitchen with literally zero counter space,
I used Joy The Baker's
No-Roll Pie Crust
recipe. Super Awesome!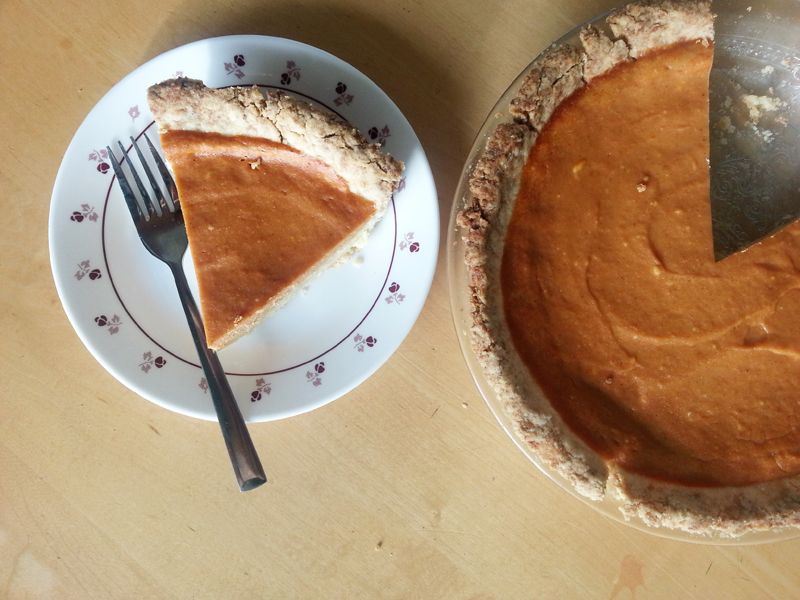 Prepare your pie shells as necessary and pre-bake them. For the shell recipe I used, that's about 15 minutes in a 350 degree F oven.
Whip the cream cheese with an electric mixer or whisk until fluffy, mix in brown sugar until well combined. Add eggs one at a time combining well after each. Mix in pumpkin puree and spices.
Divide filling evenly between shells and bake at 350 degrees F for 35 minutes.
Serve chilled with lots of whipped cream!
The actual directions from Grandma for this recipe are far more simplistic:
" Pre-bake pie shell, Add all ingredients, Bake at 350 degrees for 35 minutes"
How wonderful is that?