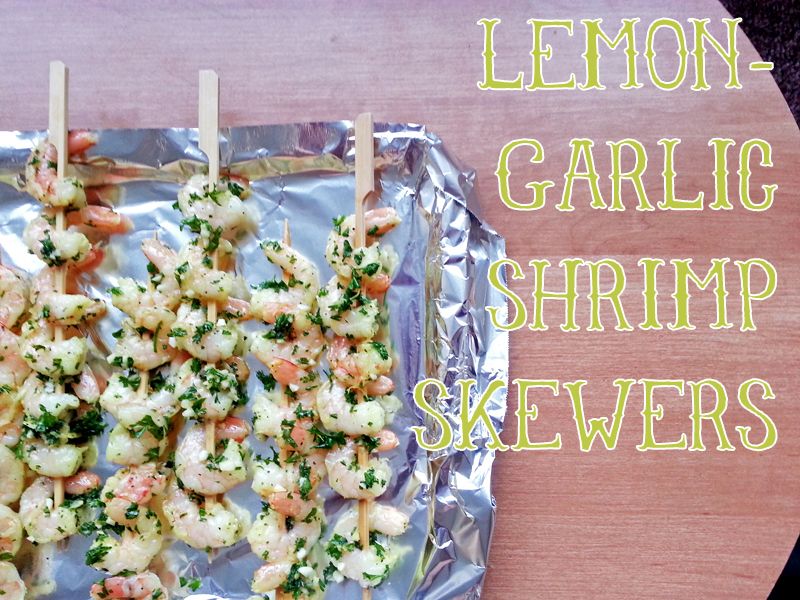 As soon as you put food on a stick it feels like summer time. Popcicles, carnival corn dogs, skewered seafood. Stick food is party food. See what I mean?
Even though Fall is defiantly here to stay, after a quick dinner brainstorming sesh, I couldn't say no to shrimp on a stick. This dinner was super simple, it has hardley any prep time and smells ammmazzing. Between the two of us we had wayyy too many skewers each, as an appy recipe this could easily serve 4-8, depending on personal sharing abilities.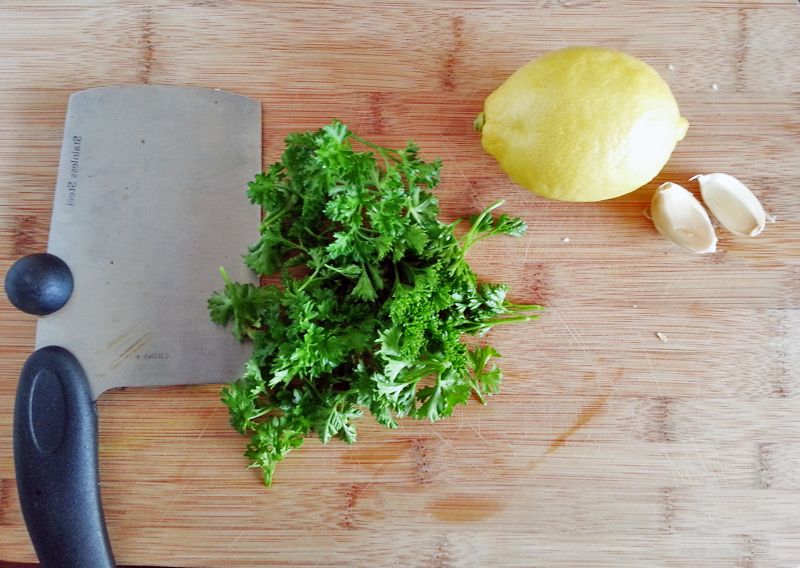 These are your flavours. Simple. Delicious.
Freshest Parsley in town!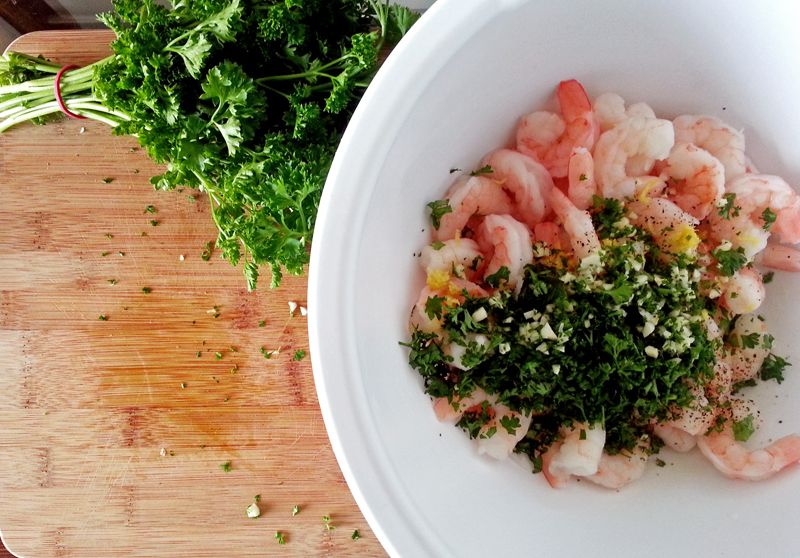 Everything Just goes in 1 bowl! Easy Peasy.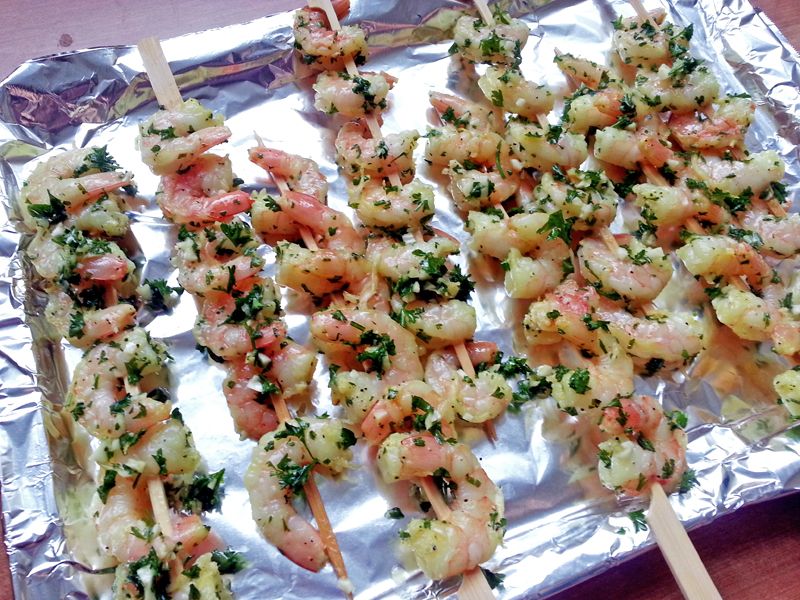 get those guys real close together now... Then toss 'em in a hot oven!
Ingredients & Directions
adapted from here
1 Tbsp Salt
1 Tbsp Sugar
1 lb peeled, deveined shrimp, rinsed and drained
1/8 cup olive oil
1/8 cup chopped parsley
1/2 Tbsp grated lemon zest
2 garlic cloves, minced
in a large bowl mix together the salt and sugar. Remove the tails from all the shrimp and add tail-less shrimp to the bowl. Mix to ensure the sugar-salt blend has evenly coated all the shrimp. Cover and refrigerate that for 1 hour.
Meanwhile, soak 8-10 10 inch skewers in water for at least 10 minutes. This will keep the skewers from burning in the oven (fancy-pants tip)!
Preheat the oven to 450 degrees F. and prep your baking pan by covering with aluminum foil.
Chop the parsley and garlic and grate lemon zest. When shrimp are done in their "exfoliating marinade", add parsley, garlic, lemon and olive oil to bowl. Stir everything together to evenly coat and combine.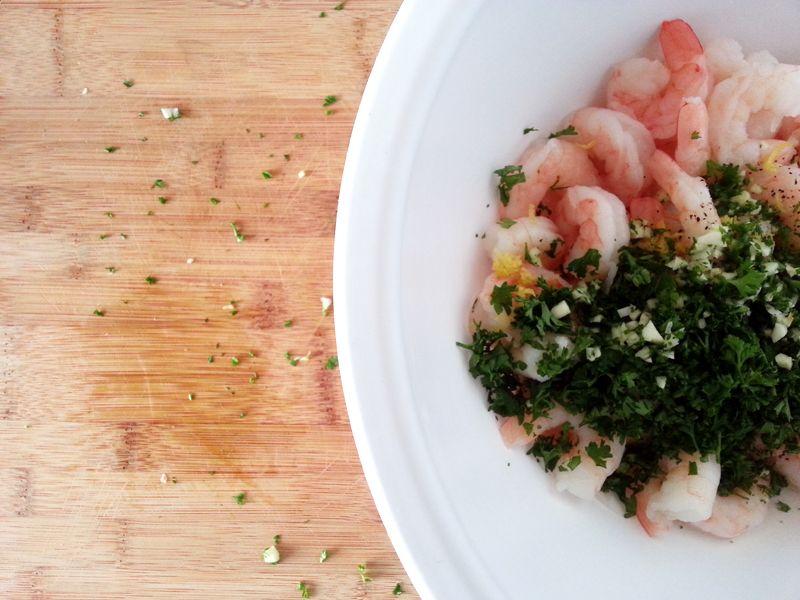 Skerwer you shrimp and lay them on the baking sheet in a single layer. Cook for 10-12 minutes, until opaque and done. flip them half-way through cooking time.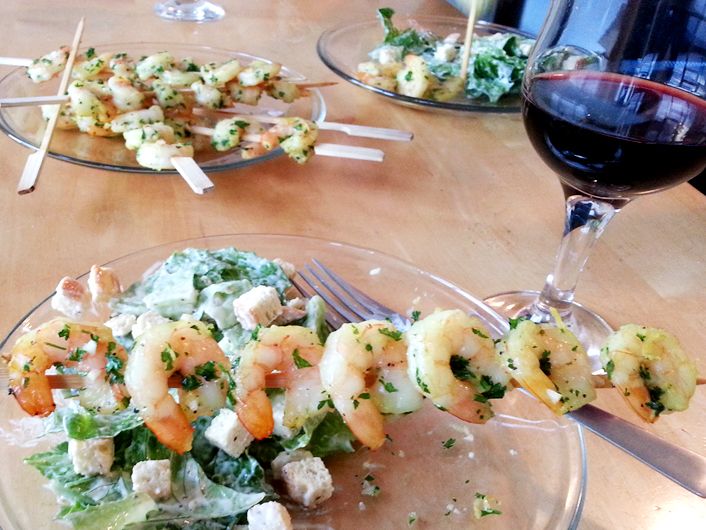 we ate our shrimp with a caesar salad. Some-what boring, but because we had such fantastic wine and shrimpies, the rest didn't seem so important. That's a life lesson.