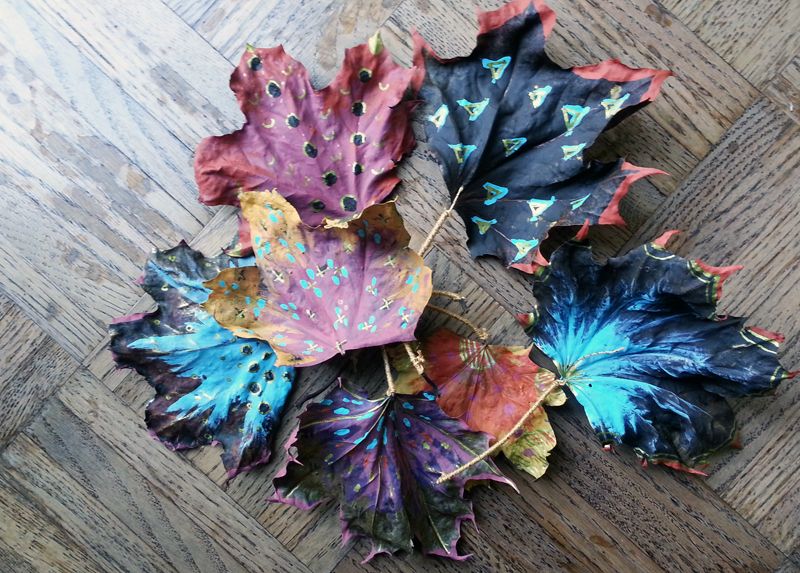 This was a super easy and fun project! Fallen leaves are certainly not hard to find right now, and seeing all the beautiful colours outside has been making me want to doll some up!
I just went out and picked out the biggest, in-tact leaves I could find, right in my front yard.
And I painted them! I was inspired by the seasonal wrapping paper we're using at work right now: patterns of deep browns, pinks, oranges, and golden yellows with a bright turquoise. When the paint had dried I added in some detailing with a gold paint pen. I think it's my favourite part! I also wrapped the stems with gold chord, just because.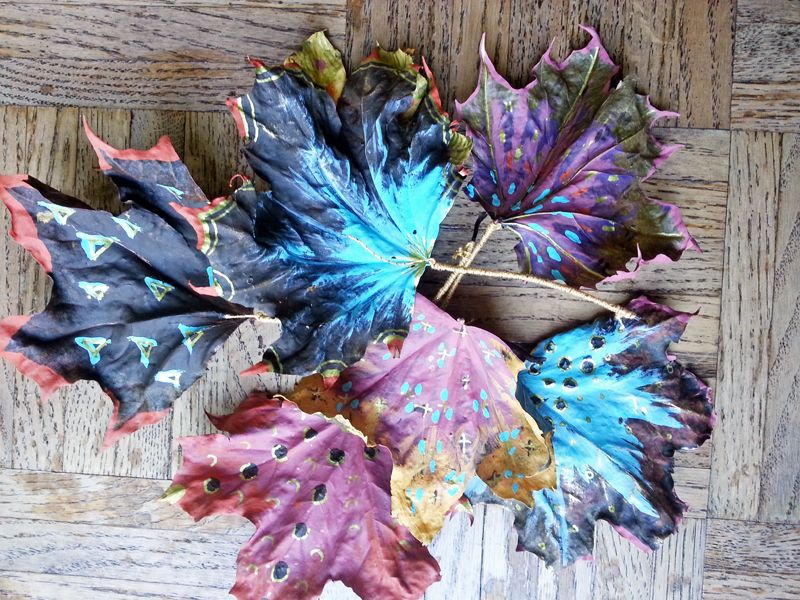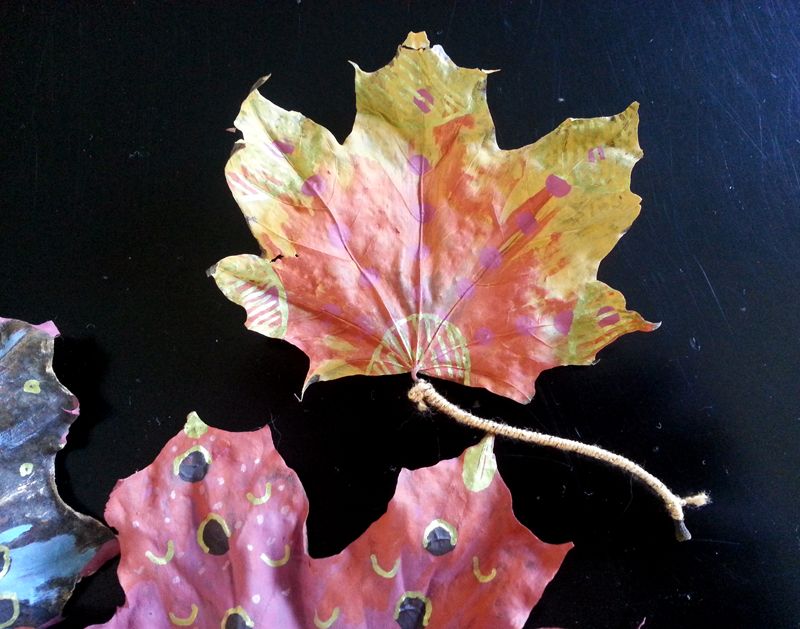 I'm not exactly sure what I'll end up doing with them, but in the meantime they brighten up my day just dressing up my kitchen table!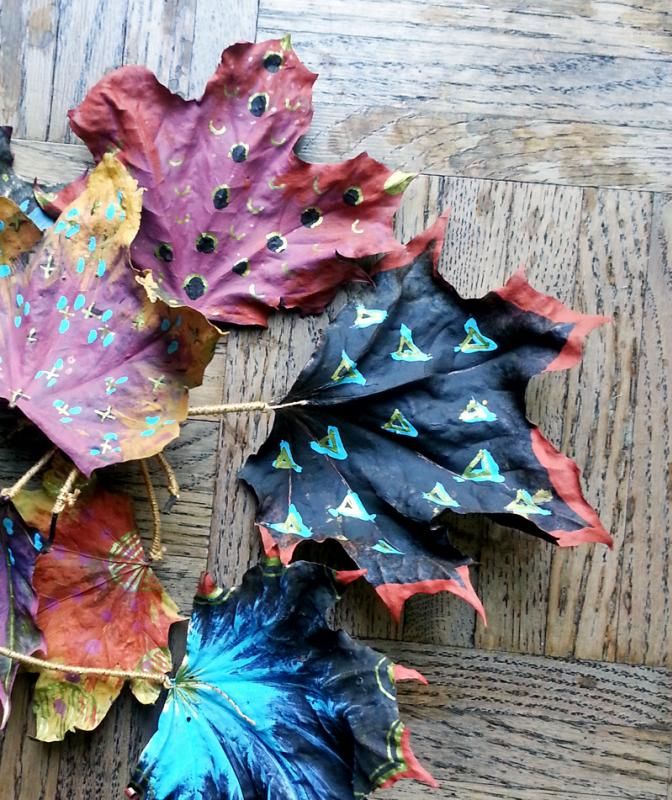 Some other painted leaves for even more inspiration!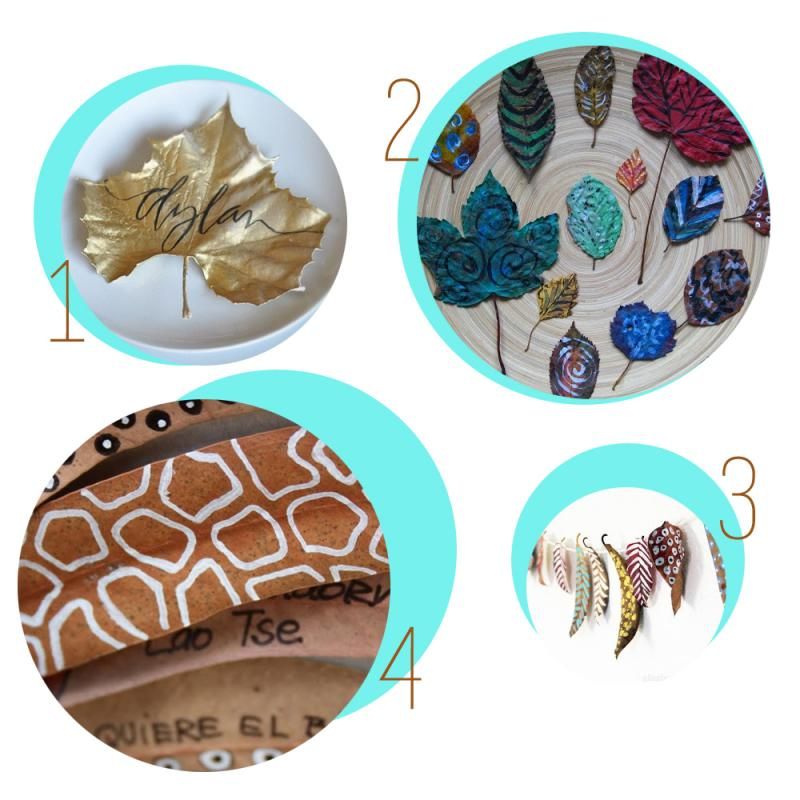 What would you do with a project like this? I'm thinking of maybe a banner or wall hanging, or incorporating them into coffee table display? Show me pictures if you try this project, I'd love to see!