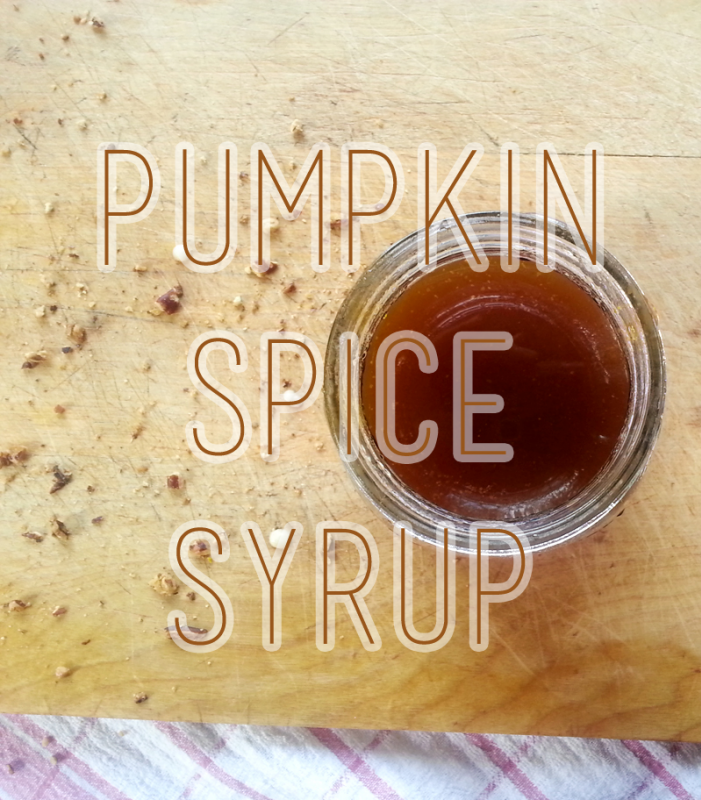 It's only days after Thanksgiving. Pumpkin-mania has barely set in. I can just start to feel the warm, cinnamon-y aroma filling up my kitchen. And it's gonna be here for a while.
I've got quite a list of recipes waiting anxiously next to my mass amounts of pureed pumpkin, so buckle down. We're getting into it.
My everyday morning routine runs something like this - wake up, scramble to get ready for work, go to work.
Have a quick what's-up with my manager then we head next door to Starbucks for a 20 minute power-meeting, plus breakfast.
Breakfast looks like: matching sesame bagels with cream cheese (or croissants). One skinny vanilla latte, hers. One tall americano, mine. This time of year it's a pumpkin spice americano, of course.
When I saw the recipe for pumpkin spice syrup at home from
A Beautiful Mess
, I knew I had to make it! Pumpkin Spice all year round,
whenever
I want in
whatever
I want...
YES PLEASE
. Not to mention this is far more affordable than purchasing from the coffee shop, shh.
This syrup is sweet and warm tasting, You really get a taste of all the spices inside. I enjoy that it has a bit of a stronger pumpkin flavour than its store bought counterpart.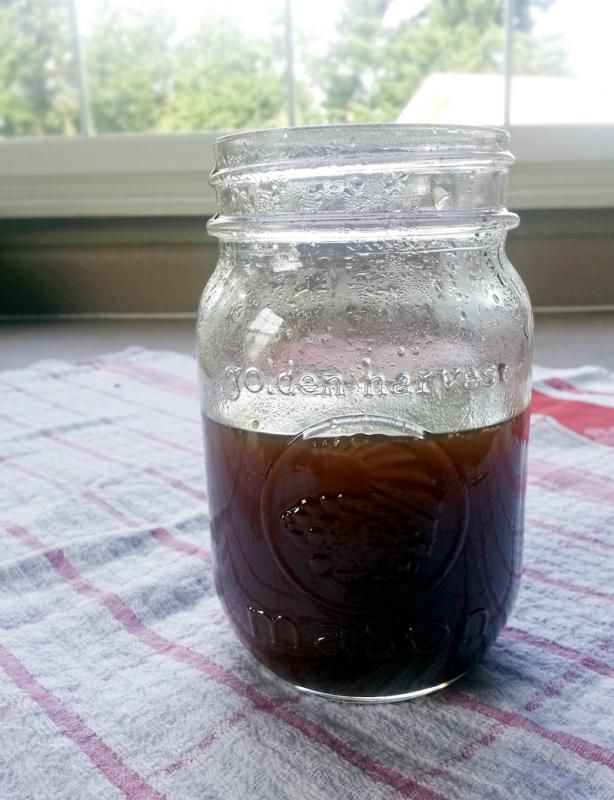 Ingredients & Recipe
From A B
eautiful Mess
2 cups Water
1 1/2 cups Sugar
1/2 Brown sugar, packed
4 Cinnamon sticks
1/2 tsp Nutmeg
1/2 tsp Ginger
1/2 tsp Cloves
4 Tbsp Pumpkin puree
Put ground spices in a loose-leaf teabag. Heat all ingredients in a small saucepan on medium heat until sugars are dissolved. Continue to cook on low for 6-7 minutes.
Strain through a fine mesh strainer into a jar or bottle.
Keeps in the fridge for about 2 weeks. Some of the particles may settle, I lightly shake my jar before each use to make sure I get all the fantastic flavour.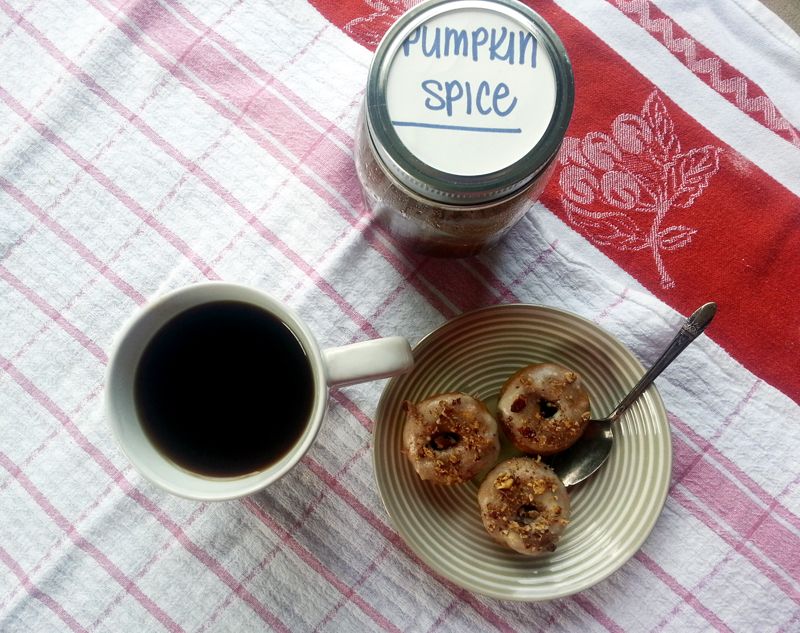 recipe for browned butter pumpkin doughnuts here
Do you have as much of a soft spot for pumpkin spice syrup as I do? What's your go to coffee flavour?