These are mammoth cookies. Huge. I've been calling them pies. But if you call them cookies you can eat more than one and not feel like a pig. Very few people can get away with saying they "only ate 2 pies".
These cookies remind me of moon pies. In case you don't know what moon pies are: White fluffly wonderbread slices that sandwich gooey sweet fillings like marshmallows, pie fillings, jams, peanut butter, chocolate chips, then pressed, warmed and toasted over a campfire.
I've never made cookies with a filling before. I just gotta say. Super easssy! (they look challenging) I can see lots more fillings happening soon: cheesecake, s'more, buttercream, chocolate bars.... whoa, stop.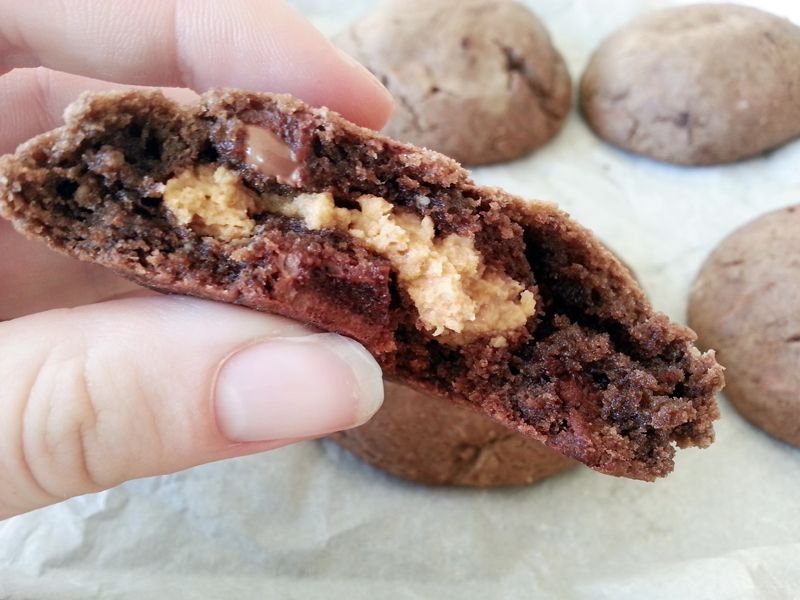 look at this monster! Sweet peanut butter filling, moist and cakey chocolate cookie with melting, gooey, milk chocolate chunks. I sent these to a study session, very successful.
Start with your dry ingredients. Your butter, your egg and your chocolate, lots of it.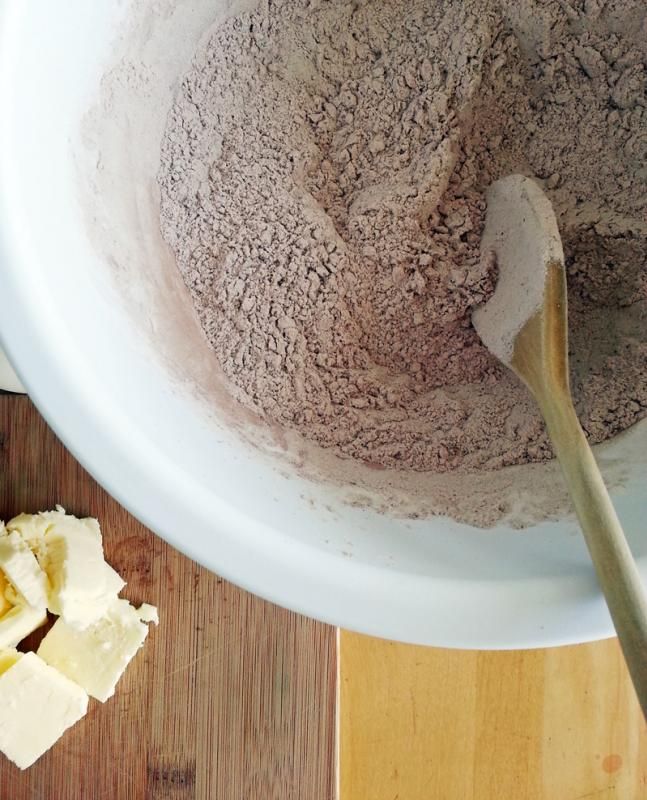 I love the colour of cocoa and flour.
you could use chocolate chips, but why would you when a good quality chocolate bar is so easy to chop up... and snack on.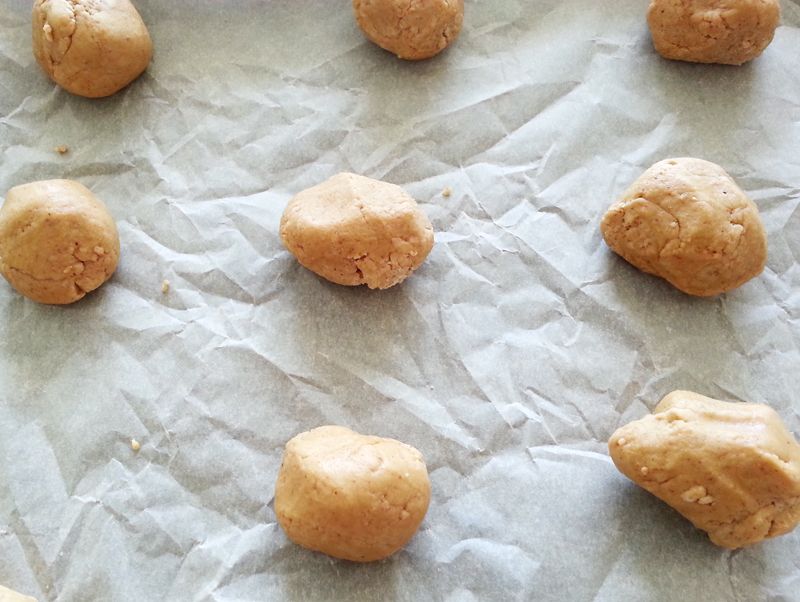 These are the peanut butter balls that make up the middles.
Cookies. You know they're big guys when only 6 fit on a baking sheet.
1/4 cup + 6 Tbsp butter
1/2 cup + 1 1/2 cups flour
1/4 cup cocoa powder
1 tsp baking soda
1/4 tsp baking soda
1 1/4 cup sugar
1 tsp vanilla
1 egg
2 Tbsp water
3/4 cup milk chocolate chips or chunks
1/2 cup peanut butter
1/2 cup icing sugar
Preheat oven to 350 F and line 2 baking sheets with parchment paper.
Melt 1/4 cup of butter on the stove and add in 1/2 a cup of flour. Melt the two together and whisk for one minute. Yep, we're making a cookie-rue. Transfer this to a mixing bowl.
In a separate bowl, whisk together 1 1/2 cups of flour, the cocoa, baking soda and baking powder.
Add the sugar, vanilla, and the remaining butter to the mixing bowl with the cooked dough ball, mix until well combined. Mix in water and egg. Beat in the dry ingredients and chocolate chips. Chill the chocolate dough.
Combine the peanut butter and icing sugar to form a second dough. Roll the peanut butter dough into 12 balls. Make larger balls from the chocolate dough, flatten them, and wrap them around the peanut butter balls.
If this is confusing: I made mine into chocolate-dough-dishes, placed the peanut butter ball inside and wrapped the chocolate around that, completely concealing the peanut butter. Then I formed them into "domes", which took little effort. I placed the seam-end down on the baking sheet.
Bake for 12-14 minutes until the tops crackle slightly.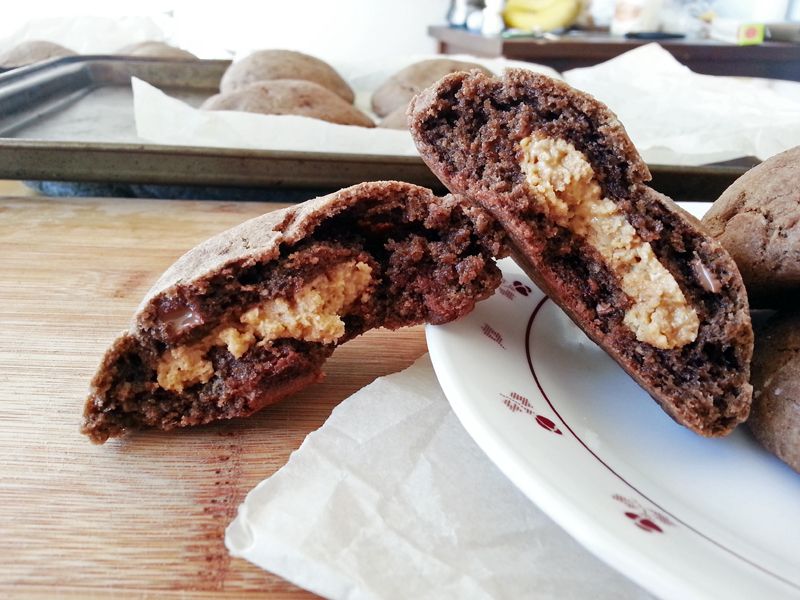 How good would these be with a big glass of milk?! Very good.