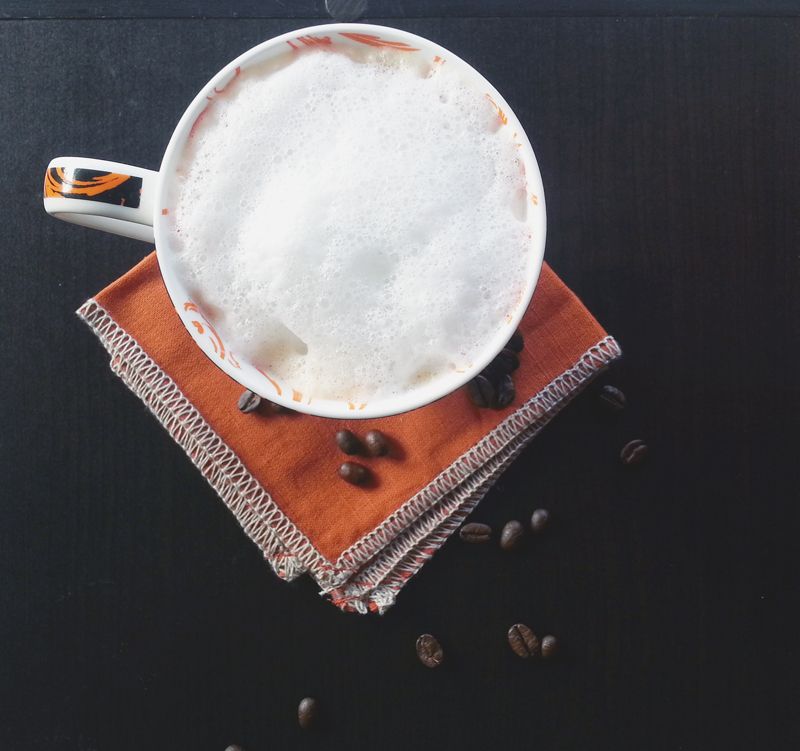 Last week, my Mother brought me home a cute, little espresso maker! It's something I've been keeping my eye out for for for a while. It's pretty old... vintage 'amiright? And very basic, but it does the trick!
I've been feverishly practicing my milk steaming skills, and working on the fineness of my espresso grounds. I'm sure there's real fancy italian terminology for all these practices but for now I'm just a less-than mediocre milk scalding/steaming, espresso pressing/messing barista from the clutter of my brand new kitchen.
I can say it's given me an appreciation for a well made (read: coffee shop bought) cappuccino, or in my case, a hard earned sub-par one made by me. I've been making mine with a pinch of cinnamon on top of my steamed milk, delish!
I'm really excited to get the hang of this new-fangled kitchen device and start producing some real neat drinks! In the meantime I've just been drooling over some of these ones:
I also have some flavour syrups of my own to throw in my espresso drinks, like:
Gingerbread Simple Syrup
,
Pumpkin Spice Syrup
, and
Birthday Cake Syrup