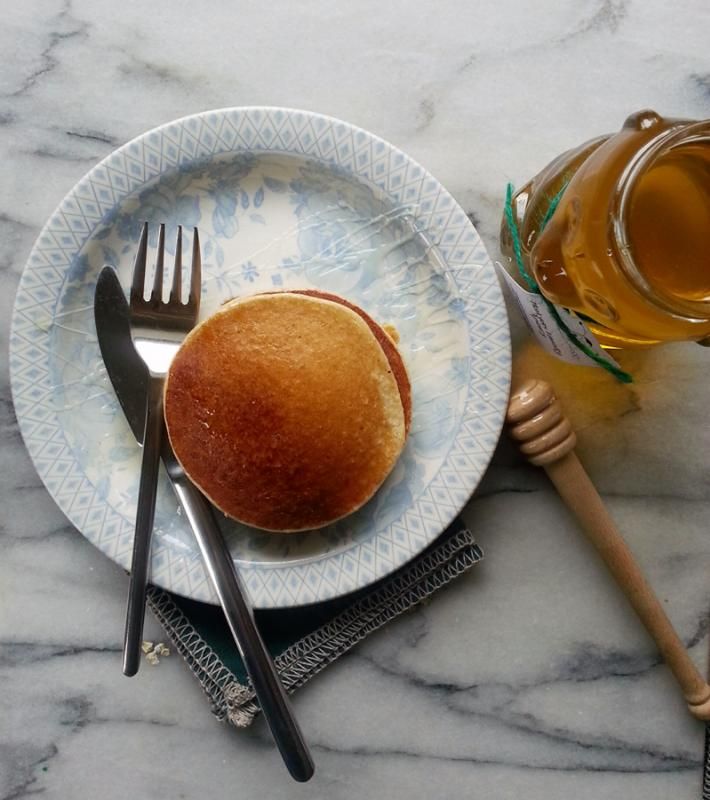 I made pancakes from a mix the other day, no biggie. The mix was coincidentally gluten free, no biggie. The mix said it was made with ancient grains, quinoa flour, almond flour, and lots of other healthy sounding things. There were big fat strawberries topping the pancakes in the mix's picture. It all sounded wonderful, and fluffy, and dreamy, and tasty.
It was God awful.
I'd never eaten anything so dry and tasteless in my life. It made me cough. Pancakes made me choke and cough. That's how hard they were to swallow. I can't believe something that is made and sold in stores, for a very expensive price, can taste that terrible. I feel for all you poor, poor celiacs out there, choking down your pancakes. I thought we had discovered how to make gluten-free taste good. I hope you guys have better mixes than that one.
Yesterday, Because my pancake craving was obviously not satisfied I looked to pinterest for a different healthier pancake option and found
these little gems
. They sounded delicious. They totally were delicious! Super rich from the greek yogurt, soft and not chewy, and so filling from the oats! My new post-workout breakfast has been found!
RECIPE AND INGREDIENTS
adapted from
foodfanatic.com
serves 2 large portions, 4 small
1 cup oats
1 teaspoon cinnamon
1 scoop vanilla protein powder
1 teaspoon vanilla extract
1 cup plain greek yogurt
1/3 cup milk (I used almond milk)
2 tablespoons honey
4 tablespoons water
1 egg
1/4 teaspoon baking powder
Preheat a large skillet or pan to medium heat and spray with non stick cooking spray. Add all the ingredients to a blender, they all fit fine in my magic bullet, and blend until smooth. pour 1/4 cup amounts of batter onto skillet. Cook for 3-5 minutes or until the edges start to dry and bubbles form in the center of pancakes, then flip and cook another 2-4 minutes. As a side note, I found these pancakes to be very resilient to burning, another plus!
These pancakes will also keep covered/saran-wrapped in the fridge for a few days, and warmed in the toaster wonderfully for future breakfasts.
I topped my pancakes with honey. Mostly because the bananas I had been banking on were too green. Annnd... maybe also because I wanted to use my new honey-wand-thing. It's way too cute!!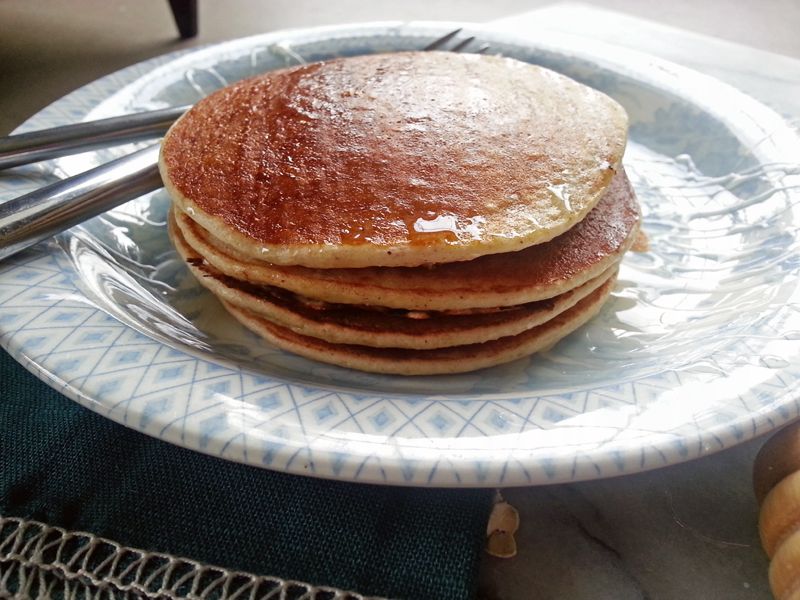 I popped the leftover pancakes into the toaster for today's lunch with some blueberry syrup, they were just as delicious! I love when leftovers don't taste like leftovers!
Do you have any good recipes for taking your protein powder? Or after-workout recipes? I'd love to hear them!