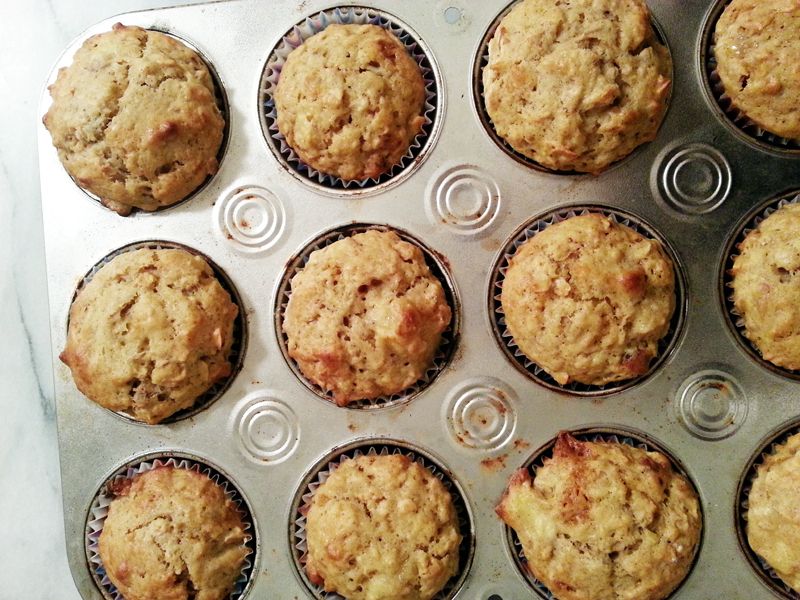 How much do you love big, fat, bakery muffins? The ones that are the size of like, 3 regular muffins. I was trying to achieve fat muffins with this recipe, not totally successful. But totally delicious. And totally... mostly healthy.
I can't rationalize baking muffins that are packed with sugar and butter. If I want that I'll just make cupcakes. Muffins are for breakfast, hence they should be good for you. These muffins are made with bananas, oats, yogurt, nuts and seeds, healthy enough for you yet? Right.
Let's do it.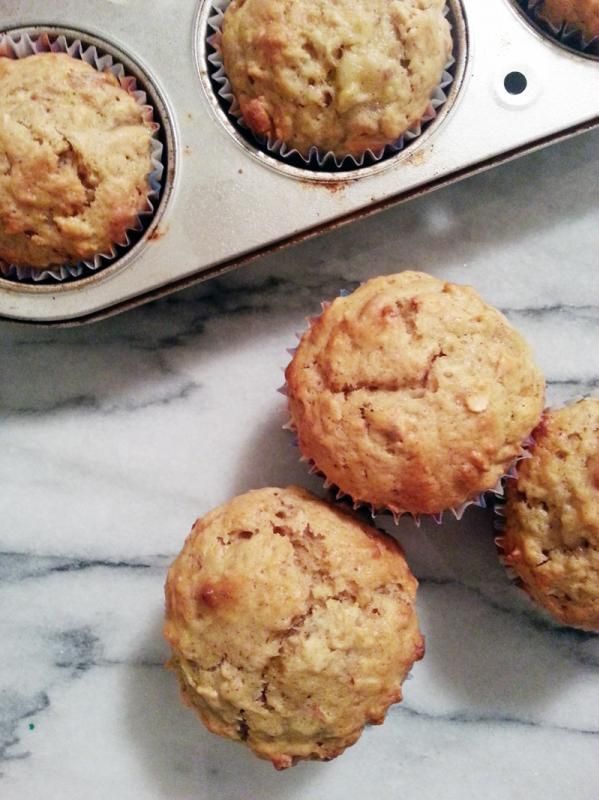 Recipe
adapted from Hungry Girl por Vida
makes 12
1 1/2 cups of all purpose or whole wheat flour
1/2 cup of oats
2 teaspoons of baking powder
1 teaspoon of allspice
1/4 teaspoon of salt
1/4 cup of white sugar
1/4 cup of brown sugar, loosely packed
1/4 cup of coconut nectar
1/4 cup of sunflower seeds
1/4 cup roasted almonds, chopped
1/2 cup plain yogurt
2 very ripe bananas
2 eggs
1/3 cup of olive oil
1 teaspoon of vanilla
preheat the oven to 400F and line muffin tin with paper cups.
combine flour, oats, baking powder, allspice, salt, sugars, sunflower seeds and almonds in a large bowl.
In a medium sized bowl mash the bananas with a fork to make a gross mess, then add in coconut nectar, yogurt, eggs, olive oil and vanilla. add the wet mixture to the dry mixture and fold until just combined.
Divide the batter between the 12 muffin cups, filling as full as you can. Place muffins in the centre of the oven and turn down to 350F.
Bake for 15 minutes, then check by inserting a tooth pick or fork to see if it comes out clean. If necessary bake for another 5-8 minutes. Tops should be golden brown and domed.
These muffins can be stored in a tupperware for a few days or individually wrapped, and tupperwared, and placed in the freezer for extended time.