Moving day is less than a week away and I keep putting together a neat, organized, and full kitchen in my mind. Having your appliances packed away for 5 months can do that. I'm so excited to finally bring out my waffle iron, my big pots, and my mugs. And to have a place for them! This is big time.
I've also been daydreaming about kitchen art. Well, I've been daydreaming about a lot of art, for a lot of rooms. But lets narrow it down for now. I especially love kitchen art that is both cute and useful, free from any sarcastic quips from 1950's housewives or heartfelt quotes about rolling pins or lemons, please.
Any of these would be just perfect.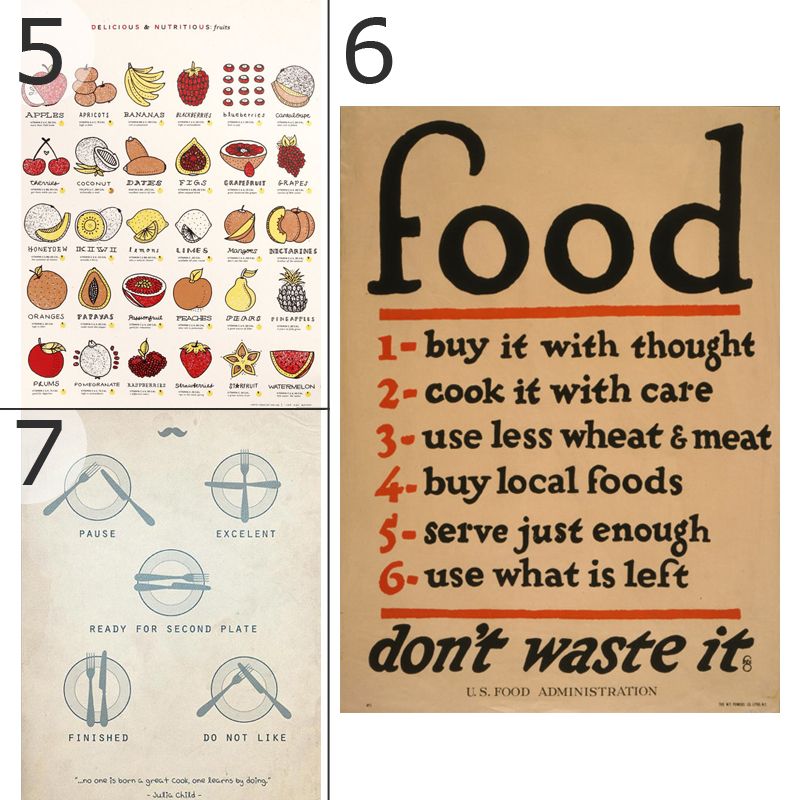 Do you have any suggestions to decorate a kitchen?