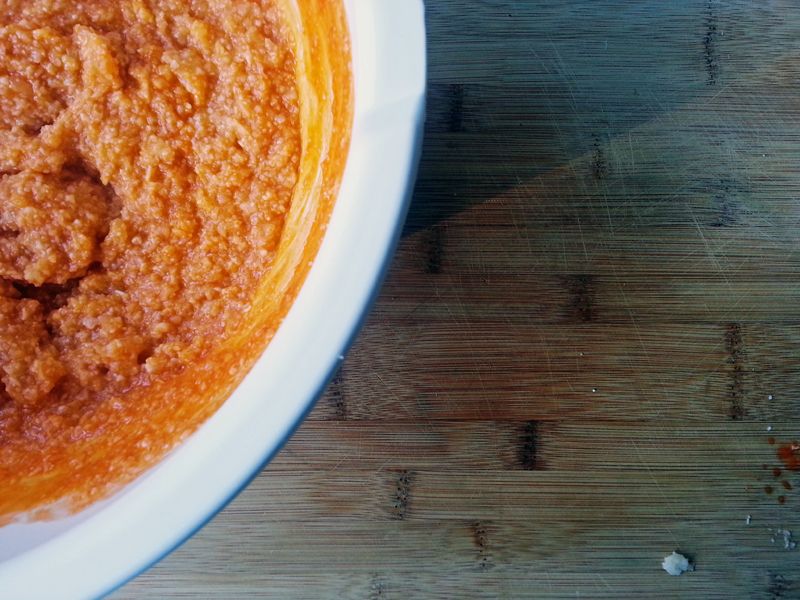 I remember the night Mitch and I cooked up a massive dish of hot spinach, artichoke and asiago dip. You're jealous, I know. Just wait.
Holy Hannah, it was delicious. And doesn't that sound healthy? all that spinach in there! And artichokes! Don't be fooled. It's not healthy at all. The Spinach is a mask. Don't trust the spinach. We consumed the whole "serves 12 dish" (pffft, yeah right) while watching Jurassic Park, and I felt like crap.
This dip is different. Although not perfectly healthy, it has waaaay less fat and dairy than regular hot dips. Cauliflower is great because it doesn't really have a lot of flavour in itself, so it just turns into whatever flavour you glob onto it. In this case that's hot and tangy Buffalo sauce!
If you brought it to a party, and didn't tell anyone it was cauliflower, They have no idea... I can't wait to test this theory.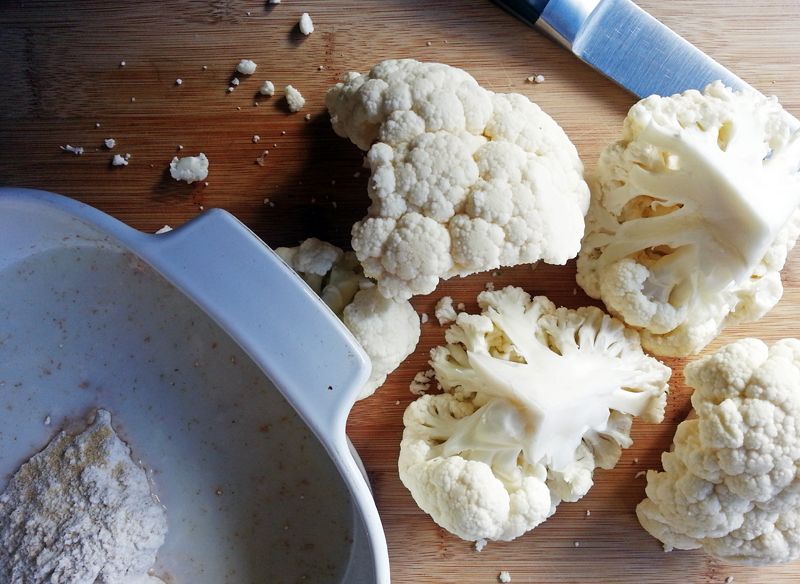 Start with big fat, florets of cauliflower, and a nice little roux.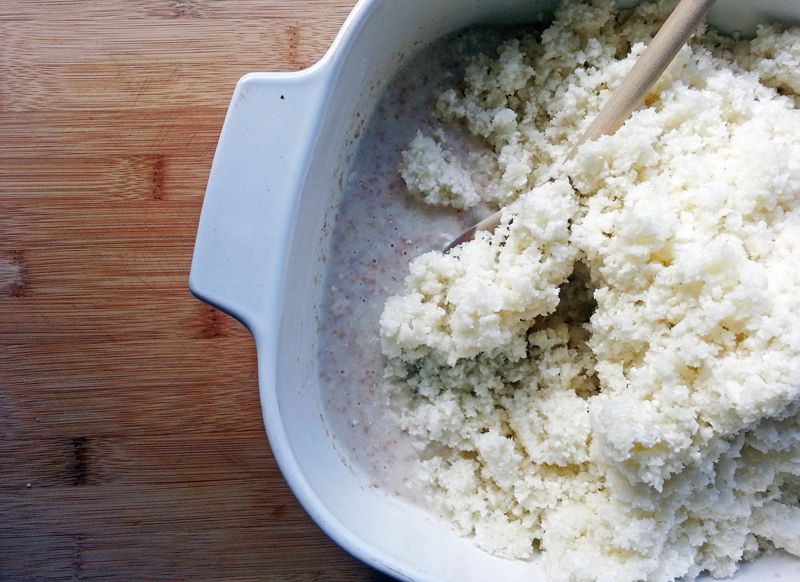 Then The cauliflower gets blended until it's light and fluffy, like vegetable clouds, and we stir it into the dish.
And pat it down to bake.
Look at all that steam! The baked cauliflower is getting Buffalo-ed!
And it's almost done, but not quite, back into the dish to bake one last time.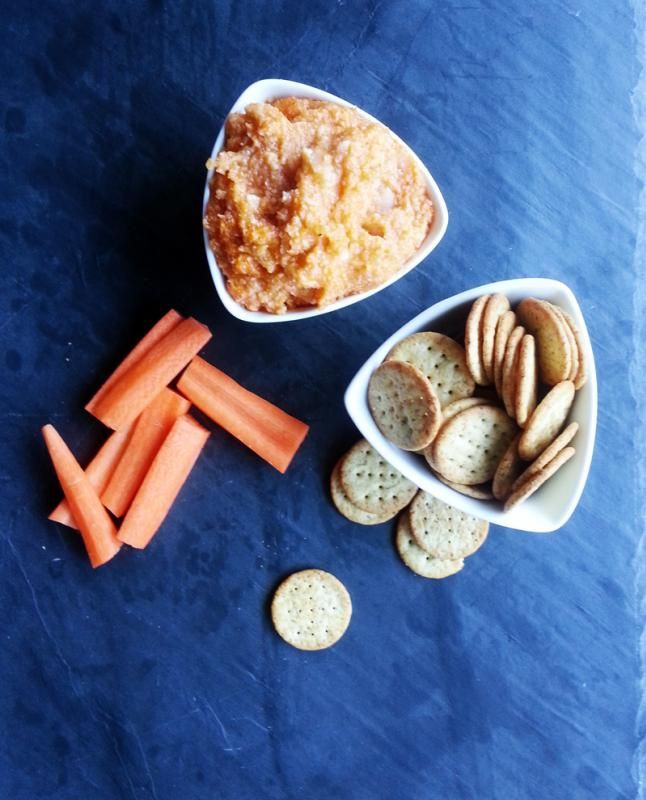 I love it served with carrots because I'm eating Vegetable on a vegetable!
Recipe and Directions - inspired by BevCooks
serves 4-6
1 head of Cauliflower
1/2 Cup flour, (I used whole wheat because it's what I had)
1/2 Teaspoon salt
1/2 Teaspoon Garlic Powder
3/4 Cup Butter Milk
3/4 Cup Buffalo Sauce
1 Tablespoon Butter
Preheat oven to 450 F.
Start by roughly chopping the Cauliflower into manageable florets - stems included. Add Florets to a food processor and pulse until you get a snow-like consistency, aww, how pretty.
Meanwhile in the baking dish, mix the buttermilk, salt, garlic powder, and flour together.
Add blended Cauliflower to flower and milk mixture and stir until completely combined. Put into the oven for 15-20 minutes.
Meanwhile melt butter and whisk into Buffalo sauce. Remove cauliflower from the oven and stir in the buffalo sauce. Stir and mix until completely combined. Be sure to get any cauliflower stuck on the bottom of the dish to prevent it from burning. Put the dish back in the oven for another 10 minutes or so.
Serve hot with veggies, pita, or crackers.
Will keep in the fridge for 4 days as leftovers.