January was a bit of an interesting month. I moved in January. Meaning the majority of my makeup has been packed away, still. ugh. Thank the heavens my makeup bag is a bit of an oversize giant. Geeze Louise, I can fit a lot of stash in that thing.
My go-to Products this past month were things I used literally every. single. day. I mean, obviously I used other products too but these were the stand-outs this month.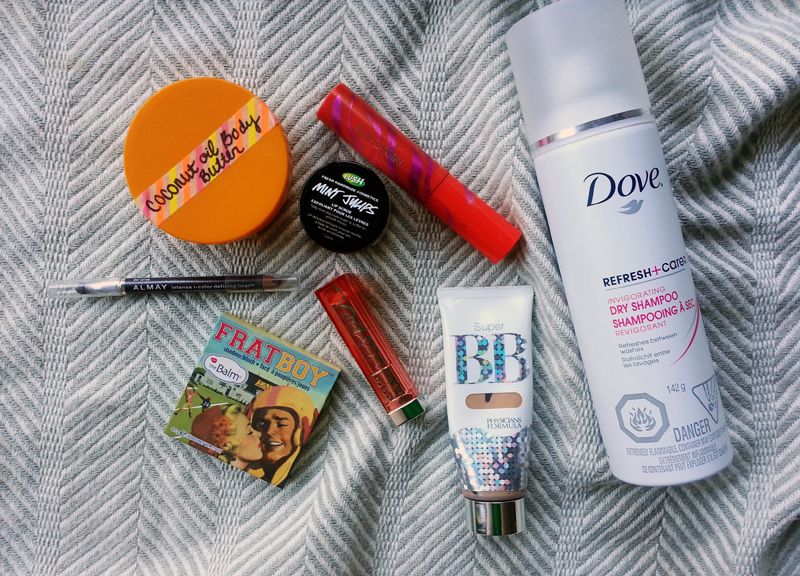 DIY coconut oil Body Butter
Lush Mint Julep lip scrub
CoverGirl Flamed Out mascara in Very Black Blaze
Dove invigorating Dry Shampoo
Physicians Formula Super BB cream in Light/Medium
Maybelline Colour Whisper in 35 Coral Ambition
The Balm Frat Boy blush
Almay intense i-color defining liner in 034 Mocha
What were some of your favourite products this month? Any new discoveries?