For the Love of Sweeties has a new 'do!
I felt like it was time for something different. I really like the simpler, cleaner layout. I find it a lot more appealing than my old, bright kiddie banner. It's like I've matured, haha! yeah, right.
I'm having a lot of fun learning new tricks in photoshop and coding lately. That, and our pink and gold Valentine's motif we had at work got me really onto this colour scheme. I've listed the sources below for the graphics/fonts/brushes, etc. Because as much as I wish I was, I'm not skilled enough to create these lovely things all on my own, simply appreciate them and make them look cute together. Plus I love sharing the love!
I created this cute little quote graphic for the fun of it using the same resources!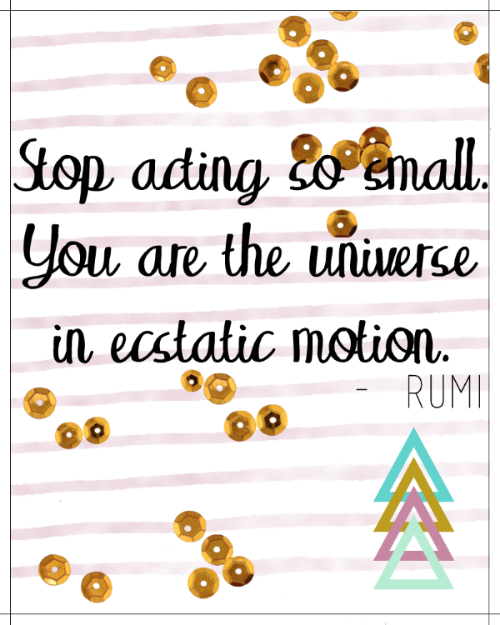 It's a wonderful thought isn't it?
Stop acting so small: WakingUp by Luedecke Design Font co. | Rumi: Basic Title Font by Przemyslaw Hoffer | Sequins: Brush Chick | Painted Impressions brush set: Pugly pixel
What are some of your favourite fonts or tools right now? I love finding new fonts!