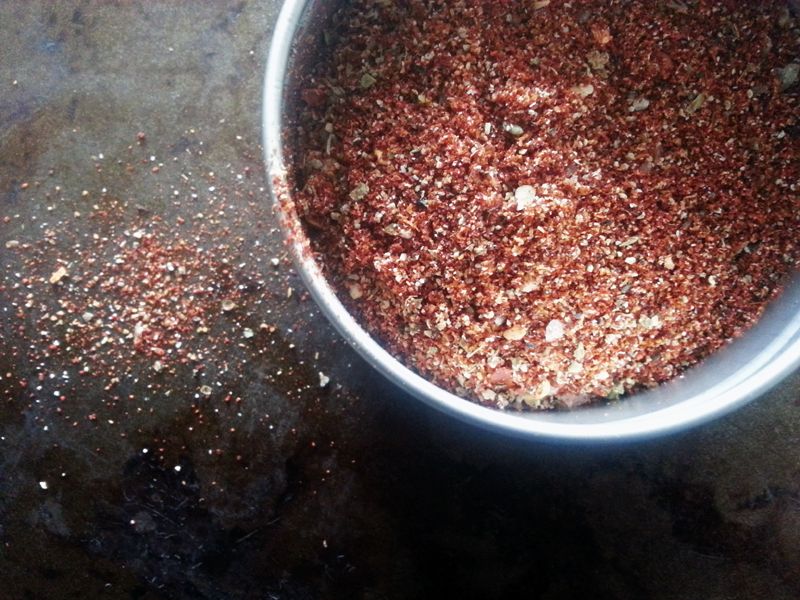 You may not have caught on yet but there's been a been of a theme happening since the new year over here. It goes something like: we only buy whole foods now. Everything we want can be made. No more packaged foods. So far so good!
It's cost effective, healthier, and delicious! So far we've made veggie burgers from scratch, sushi, spring rolls, salsa, pizza, quesadillas, aioli, muffins, salads, and lots of other treats and meals. Most of these things we, yeah, probably did make before, but sandwiched between quick frozen pizzas, and a box or two of KD. It's a pretty rewarding mindset.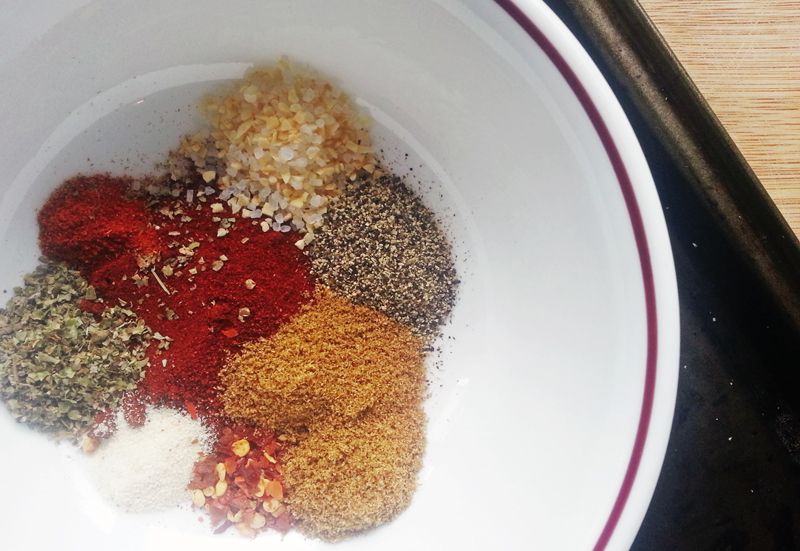 I made this Taco seasoning from spices I already had in the cupboard so I could season our veggie patties to make a bit of a mexican veggie ground hybrid. The results were ammazingg!
This "recipe" is beyond simple, makes a ton, and only has ingredients you've heard of in it and, you can do whatever the heck you want to it!
1 Tablespoon of Chipotle
1 Teaspoon garlic salt
1/4 teaspoon onion powder
1/2 teaspoon red pepper flakes
1/2 teaspoon dried marjoram
1/4 teaspoon cayenne powder
1 1/2 teaspoons cumin
1 teaspoon black pepper
mix it all up and store in a spice jar! Use as you would regular seasonings.
What are some of you favourite cooking seasonings? Do you make your own blends too?