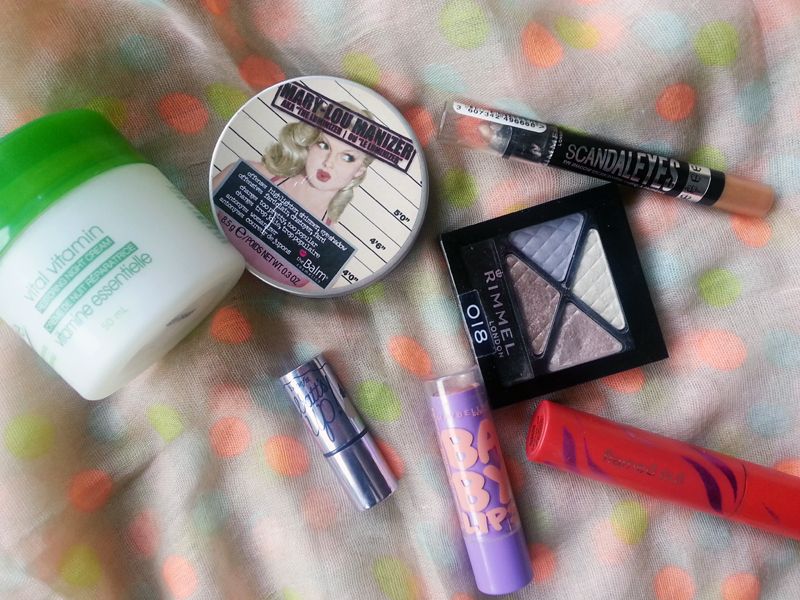 February went by so fast! I know everybody always says something along those lines at the end of every month, but seriously. What happened? I was super busy most of February and didn't have too much time for a lot of makeup so I tended to stick with neutrals, and natural looks. Well I should say look, because I didn't really change it up at all.
I broke into both my makeup and perfume boxes that have been packed up since we moved, meaning I finally have more of a makeup and perfume selection! whoo hoo! It also means the bathroom is about 10x messier and I desperately need some form of vanity/makeup organization in the bedroom. Does anyone have any suggestions? I've been scouring Pinterest for days weeks.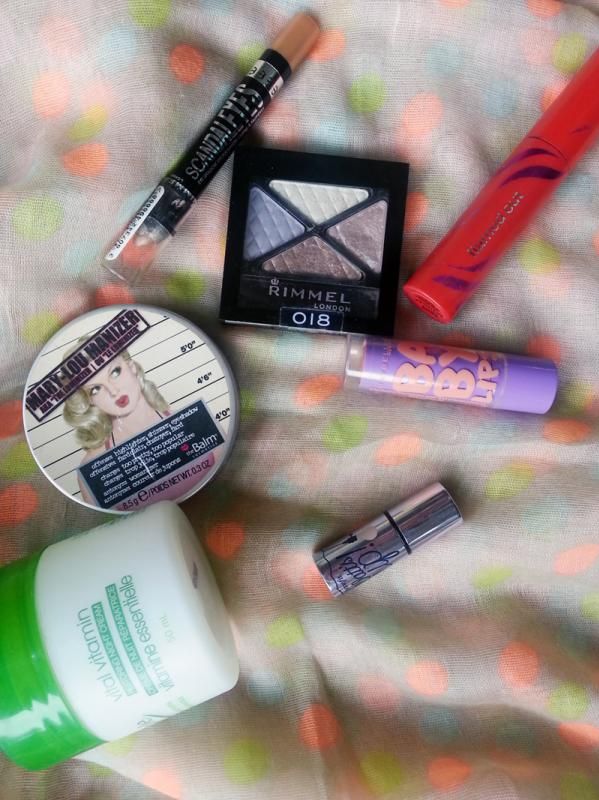 Rimmel Scandaleyes eye shadow stick in 002 Bulletproof
Rimmel Eyeshadow quad in 018 Romantic Cool (especially colours 1 & 3)
Covergirl Flamed out mascara in Very Black Blaze
Maybelline Baby Lips balm in 30 Peach Kiss (I did a full post on these balms already!)
Benefit Whatt's Up! Highlighter in Soft Focus
Simple vital vitamin Restoring Night Cream
The Balm Mary-Lou Manizer highlighter/shimmer/luminizer
I've been loving the Rimmel Scandaleyes shadow stick as a highlight on my inner eye corners as well as a all over colour on my lid. I also line my bottom lash line with i as well. Heck I just put it everywhere apparently! I picked it up in
January
and have really been taking advantage of it ever since.
My Flamed out mascara is still my favourite! I think it'll be tough to sway me from this one for a while
2 months and counting
!
I've been on a highlighter and luminizer kick the last few weeks. Mary-Lou Manizer has been a staple for me for ages. I only got Whatt's up as a birthday gift in January, I have been loving the cream texure, especially on places like the bridge of my nose and brow bone. When I use this little travel-size up, I'll be picking up a full-size for sure.
What were your makeup must-haves last month? If you do favourite posts I'd love to see them too!