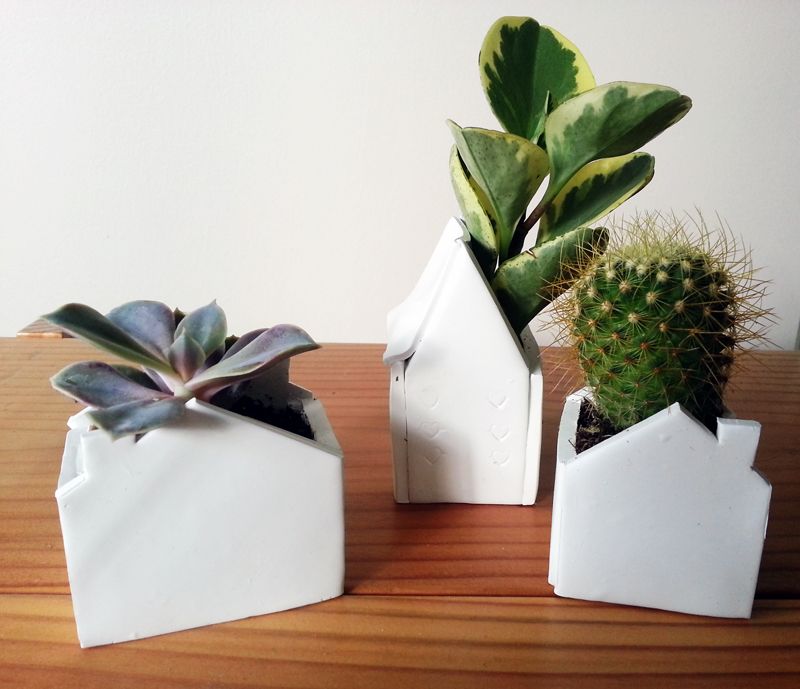 One of my very best friends recently moved into a new place, with new room mates to boot. That's always a bit daunting, exciting, refreshing. A housewarming gift was obviously necessary. And what could be more perfect than a little plant to decorate her new space!
I saw the tutorial for Polymer Clay plant houses at
Say Yes
and knew I had to make them!
I followed the tutorial pretty much to the tee for the first little pot I made (I cut my own template, I didn't print theirs) then free formed my next two houses. I even added a little roof to one of them! I think they are absolutely adorable!
I gave her the prickly little cactus, but couldn't bear to part with the other two. They are just too darn adorable. And, I still have enough clay left for at least one more house, too!
I'm imagining a whole little village on tiny plants in my living room!
Polymer clay is rather easy to work with, but it's not food safe to make sure you cover your work area (if your work are is your kitchen table, like me) in parchment paper or foil. I also simply followed the baking directions on the package for my particular brand of polymer clay, I know they can differ.
For the centre house I used a heart shaped ring to create little heart "windows". But you could make impressions with all kinds of things!
Again you can find full instructions for these mini homes
here
. There are so many things you can make with polymer clay, what other things can you come up with?