The first raw dessert situation I was ever in involved my first roommate. She was really into raw and vegan eating at the time. And one weekend, she made vegan cheesecake squares. There was no cheese, no cream, no sugar, no delicious baking ingredients. Sounds impossible, I know. Hang on, it gets more intense.
There was, however, cocoa powder, lemons, dates, zuchinni (yes), and water logged cashews, not to mention other ingredients so obscure I cannot remember.
They took her about 3 hours to make, she made a disastrous mess of the kitchen, and the squares needed to be kept in the freezer at all times. But man oh man, those were one of the most delicious things I've ever had!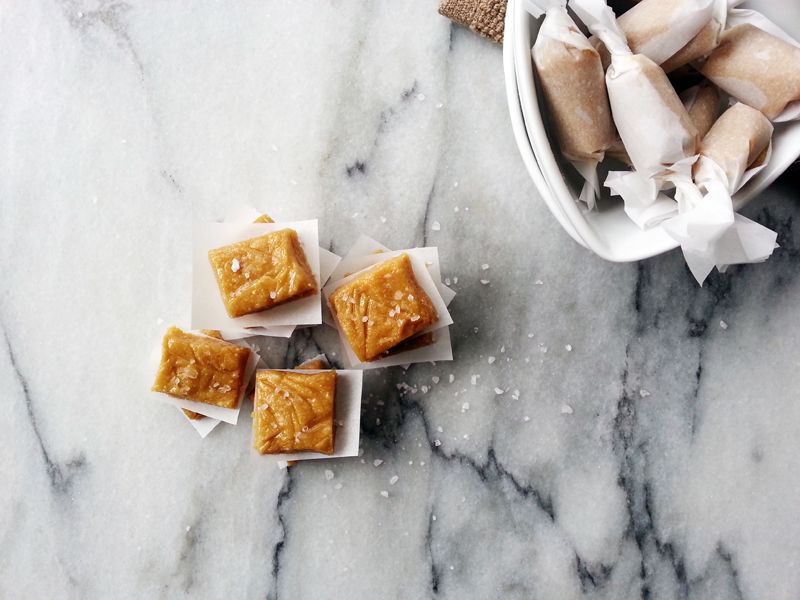 If your not familiar with raw desserts, well then just let me tell you! They are sweet treats made to imitate your favourite fatty, sugary, sweet, cakey, baked goods. They taste delicious, sometimes identical to the sugary guys, except they are made with much healthier ingredients! Usually nuts, vegetables, dates, or flour alternatives. They also tend to be any combination of sugar free/gluten free/vegan/dairy free, etc, etc.
They can sometimes freak people out if you tell them what's in them before they actually eat it. (I usually don't tell Mitch what's in them until after he's told me it's delicious.)
Raw desserts have a freshness and bright taste to them that you don't get from regular baked goods. They don't leave you feeling "ugh, why did I eat that!?" afterwards. (Although the calorie count can be comparable/higher that regular baked desserts. Be careful, haha)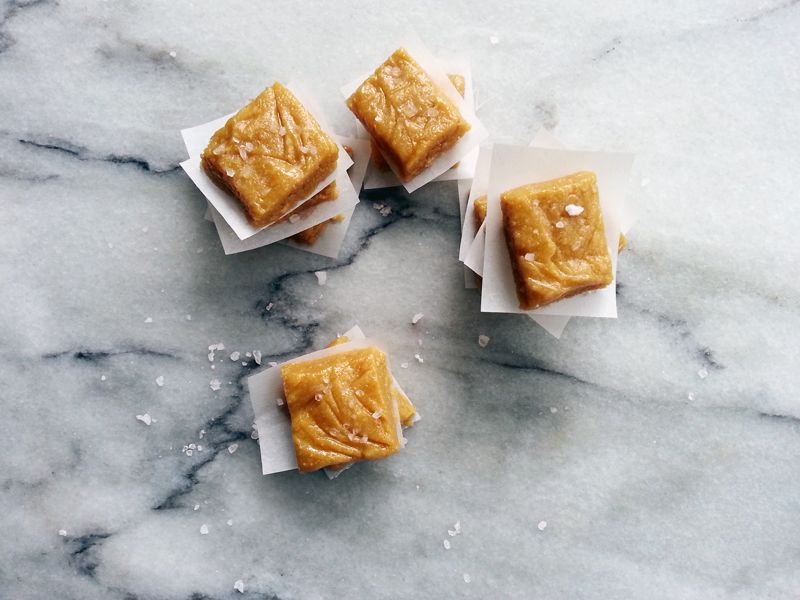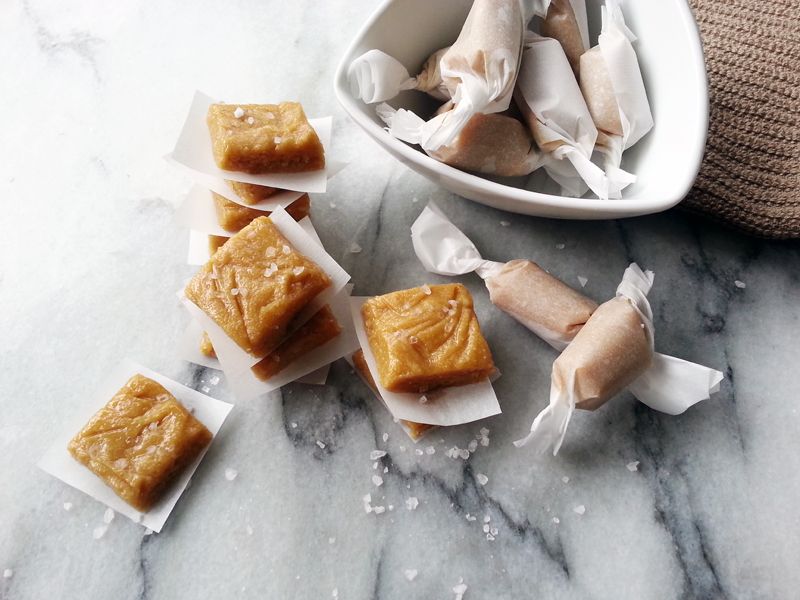 These Sea Salt caramels are amazing! They are sweet and salty, so soft and slightly nutty. Similar taste to halva, but I think these caramels are so much better! And suuuuper easy to make, They took me about 5 minutes. Zero exaggerations. This is a great recipe to try if you want to venture into raw desserts.
1/2 cup tahini paste
1/4 cup coconut flour
1/4 cup coconut nectar
1/4 tsp or more coarse sea salt
Combine tahini paste, coconut flour and coconut nectar in a bowl. Line a small tray or container with plastic wrap and add caramel mixture. Flatten mixture onto bottom of tray with your fingertips so it is spread in an even layer. Sprinkle top with sea salt. Place in the freezer until firm (a few hours).
Remove from freezer and cut into mouth-popping-size squares. Alternatively, you can roll the squares and wrap them in parchment paper. Keep frozen when you're not snacking on them.