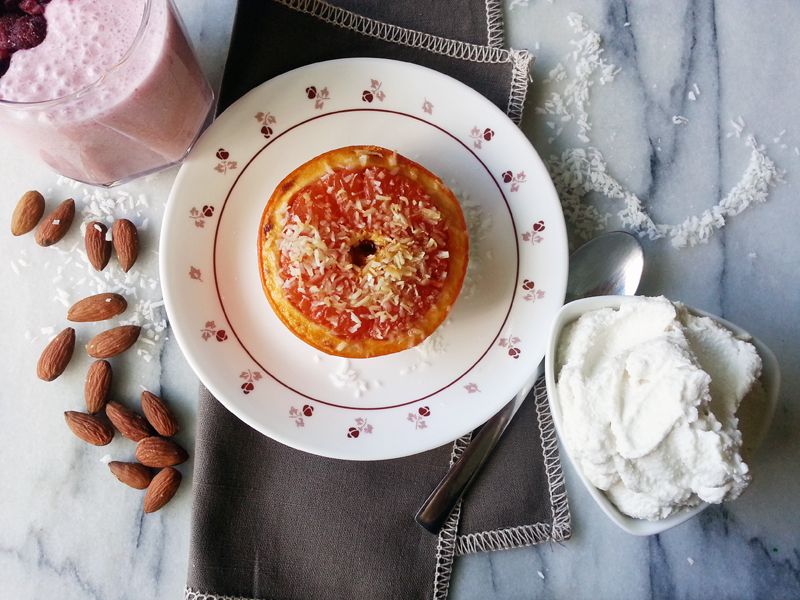 I've been having Grapefruit a lot lately. Partially because I've been testing the waters of Gluten-Free living (please please please, let it not help me feel healthier, I love my gluten.) And mostly because it's delicious.
Let's bump it up like 6 notches though and throw it in a scorching oven with some sweetener and shredded coconut. Let's let it get all caramelized on top, and warm in the middle, and really make that citrus juice as sweet as it can get. After all that we'll call it a brulee and eat it for breakfast.
We'll probably eat it with coconut cream too, dairy free, amazingly rich, and slightly sweet. I like putting a huge dollop on top and letting it melt into all the little bits. yummmmm. The more coconut the better. Clearly.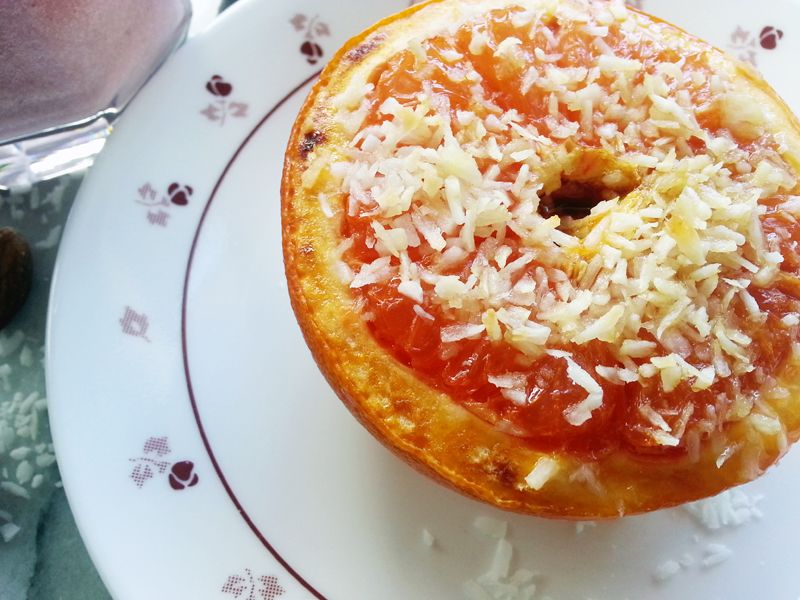 As an added bonus this recipe is unintentionally vegan, dairy free,
and
gluten free. Crazy right?! Serve it up at a brunch party with confidence!
Ingredients & Recipe
serves 1 or 2 grapefruit halves
For the Grapefruit Brulee
1 Grapfruit, sliced in half
1/2 Tablespoon (roughly) of coconut nectar
1 Tablespoon (roughly) of unsweetened shredded coconut
For the Coconut Cream
1 Can of full fat coconut milk
1 Tablespoon of coconut nectar
1 teaspoon of vanilla extract
Preheat your oven on the broiler setting. Slice your grapefruit in half and pre-slice around the peel, and slice each segment, being careful not to slice through the peel. Top each half with a 1/2 Tablespoon squirt of coconut nectar (brown sugar or white sugar would work here also).
Place on a baking sheet and put under the broiler for around 5-7 minutes, or until the sugars are just starting to brown. Take the grapefruit out briefly so you can add the shredded coconut, then pop it back in. Keep a close eye and pull it out when the coconut is tasted to your preference.
To make the coconut cream: Leave a full fat can of coconut milk in the fridge overnight. The next morning open the can, being careful to jostle and shake it as little as possible. On top will be a very thick layer of coconut deliciousness. Scoop the thick coconut into a blender or food processor. Leave behind the watery substance at the bottom (it makes great smoothie liquid!) Add the coconut nectar and vanilla and pulse until smooth and creamy. This will keep in the fridge for a few days. it's also delicious with sherbet, or scones, (or on rice cakes, I'm addicted...)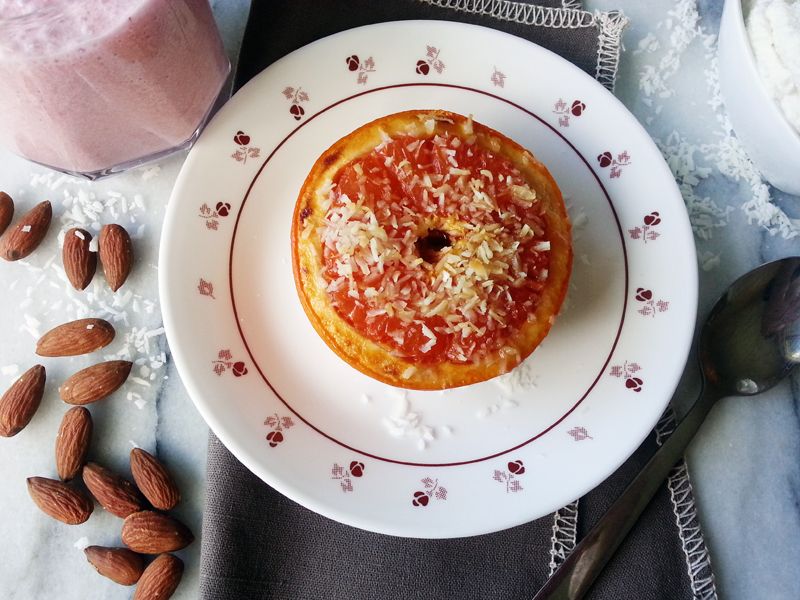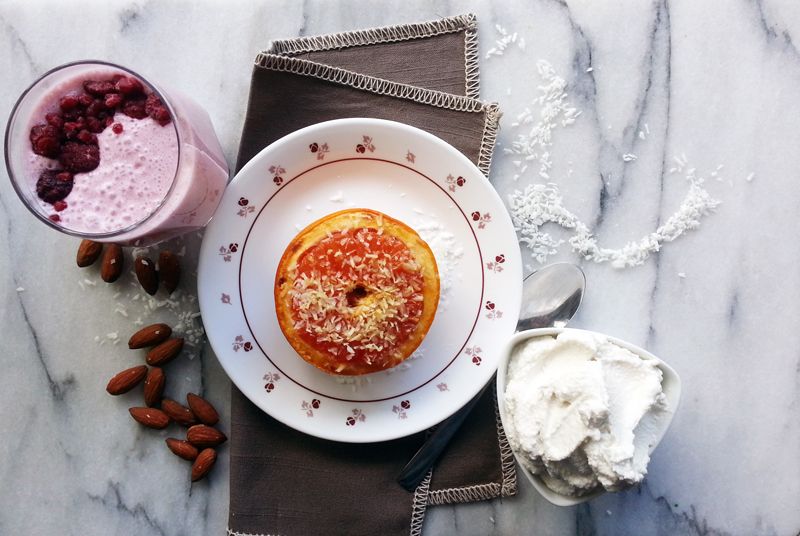 Sounds like Sunday brunch to me! What's a favourite breakfast food you like to "treat" yourself to?