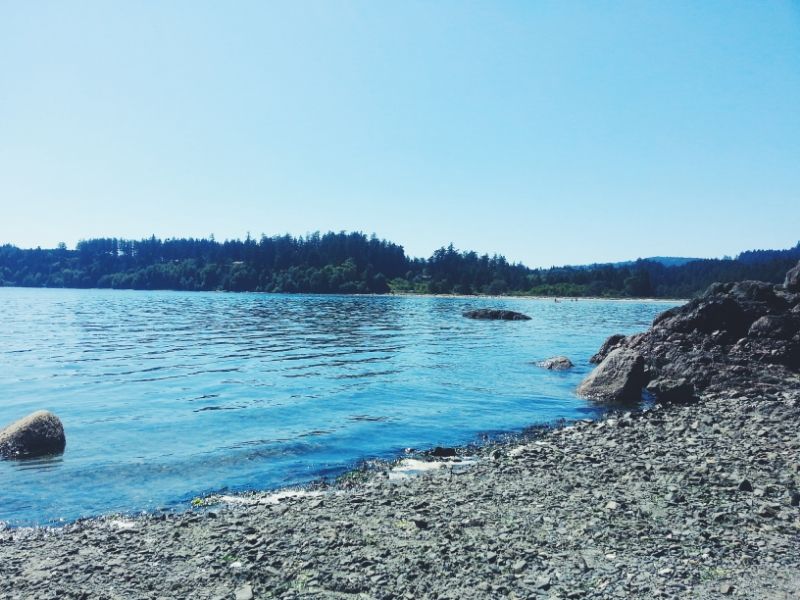 This week was a busy one! But only near the end funnily enough. Thursday and Friday I spent up-island merchandising one of our newly renovated shop for re-opening. Those were some long days, but well worth the effort! It re-opened Saturday looking gorgeous! I then worked a long-haul day in my own shop Saturday.
Sunday-Monday is my weekend this time around, and it will be well spent. Yesterday the weather was beautiful! We had some morning coffee and a bite to eat at a little coffee shop before heading to the beach for a nice relaxing afternoon. So nice, that I actually fell asleep at the beach!
I love the beach we've been going to lately, Witty's Lagoon, because along with a long stretch of sand like all beaches have, there is also a walking trail that veers off every so often leading to little patches of sand. Little mini-beaches. We have a certain one we like going to, it's just the right size for us, so we end up with a beach to ourselves all day! How did you relax this week?
Onto some links!
These prints are adorable.
The Grand Budapest Hotel is one of my favourite movies lately so this post is awesome!
This photo makes the nerd in me laugh, and laugh, and laugh
This photo series is very interesting. I never really thought about the counterculture of past decades before as even being counterculture. Expect maybe hippies. There are always hippies.
Mean Girls infographics. Enough said
I've been experimenting with agar agar a lot in my kitchen recently. Success rate: 0