I went on an Ebay shopping-spree. And I feel no shame. If you've never done a binge shop off Ebay, I suggest giving it a try. It's a good way to kick that online shopping bug for just a little bit. It's also the best place to score inexpensive and unique accessories, jewelry, clothes, and all that other fun stuff. And the prices are impossibly cheap!
I went on a bit of a phone case spree a while back and they've now all arrived in the mail. That's the other wonderful thing about Ebay shopping - you get packages in the mail! Lots of them! Well lots... if you order lots. All these phone cases were less than $4 each! And that includes the shipping costs.

I've linked the sellers for all these cased a bit more down the post if your interested in them yourself!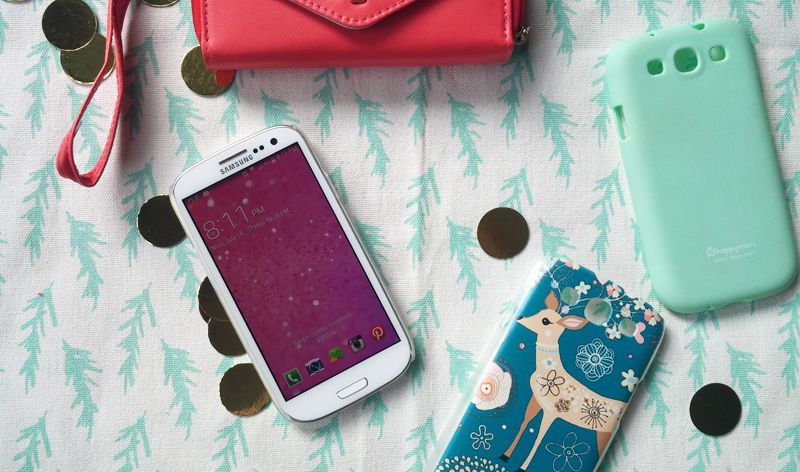 The two hard-back cases were the least expensive, less than $2 each, and came from the same shop. The seller had tons of prints to choose from too! I'm currently using the balloon case and it fits perfectly to my phone and the print is good quality, and is made in such a way that it cannot scratch off. The deer one is cute as well. Unfortunately the one that arrived at my door is not exactly as pictured on the selling page, which slightly disappointed me. But for the cost, I can't complain.
The gel skin case is fantastic! It goes all the way around the edges on my phone. I wish I had that one on when I dropped my phone on a rock at the beach the other day, ugh...
Anyway, The colour is such a cute pastel mint and it fits perfectly snug to my phone.
The clutch/wallet phone case is the one I was most excited for though! When I go out for the night I hate carrying around a purse or anything too bulky. I'd rather just put things in my pockets to be honest, but we all know how girl-pants are. Nothing fits in those things once you get a booty in there!
This little clutch has a zippered pocket for change, and space for some cards like your ID and debit, annnnd perfectly fits your phone in the back! It even has a little cut-out for a headphone jack if you decide to have a little personal party on your own.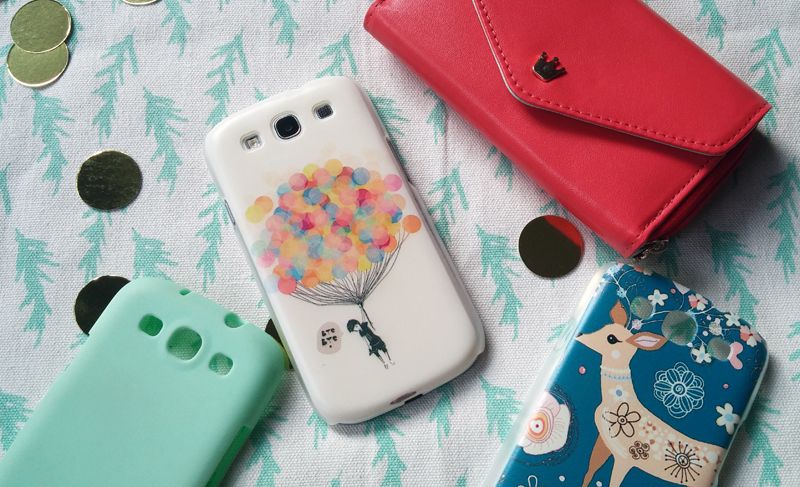 Are you a phone case junkie as well? How do you like to liven up your look?