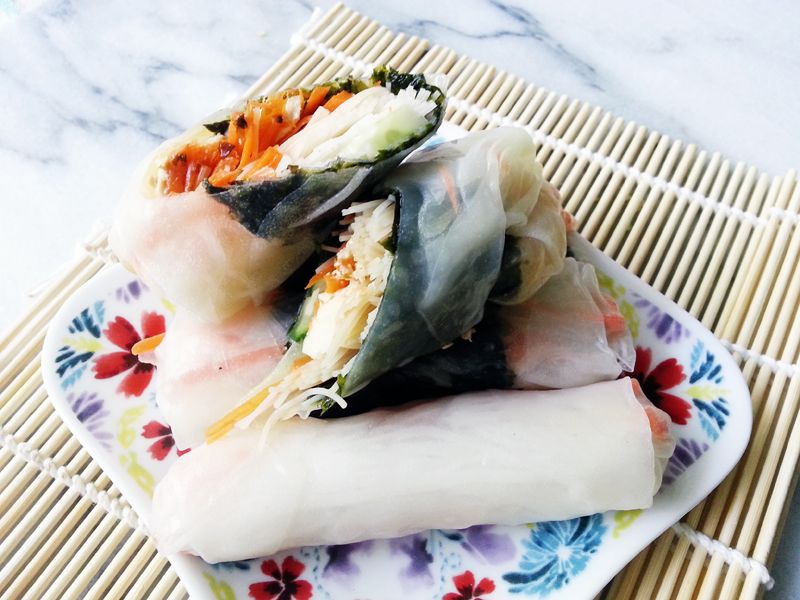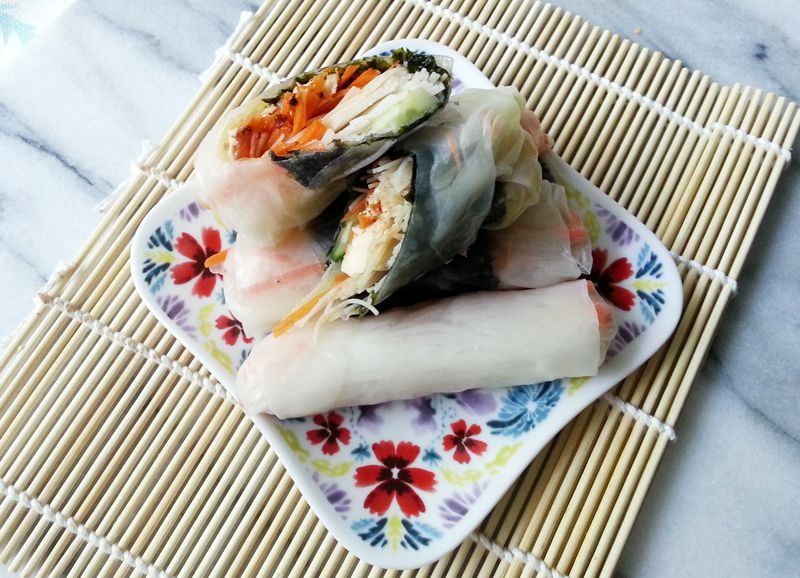 It's July. Don't touch the oven. At least for today. It's beautiful outside, and the apartment is scorching. I think we've come to that point in the summer when you realize you need to lug out the fan or in my case, buy a fan. (I really need to buy a fan.)
In the meantime I deal with stuffy kitchens by eating outside. I want to eat something that's not filling, not hot, and doesn't take very much effort. I want spring rolls! We're making spring rolls!
The awesome thing about spring rolls is you can make them with basically whatever you want. Like teeny tiny, Asian-style personal pizzas, that you roll up, and eat about 12 of. Stay with me on this.
These spring rolls were made with a selection of grated carrots, cucumbers, vermicelli noodles, marinated tofu, sesame seeds, seaweed sheets, and green onion. Spring rolls can be made a little bit different every time too, which is fun. Leave tofu out of some, make some with chilli flakes. Do whateva' you want! There are no rules when it comes to lazy summer food, except to keep it real.
start with your raw materials...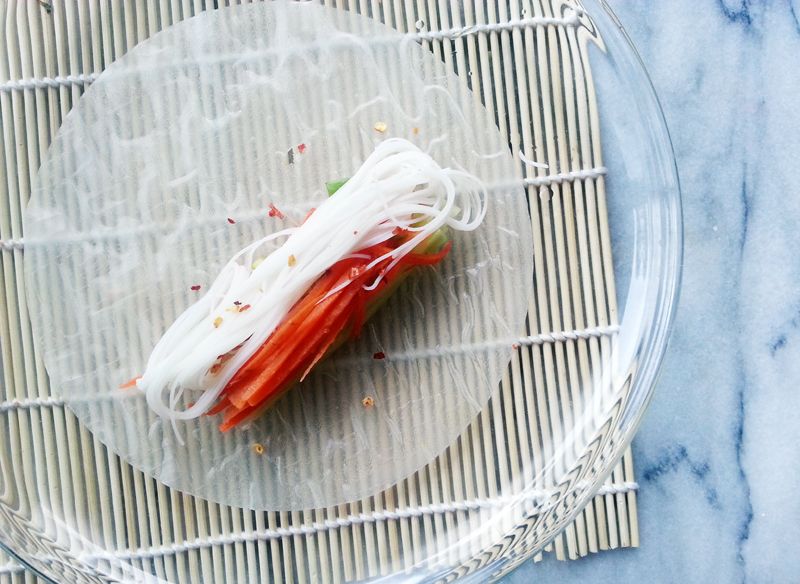 Mid-production,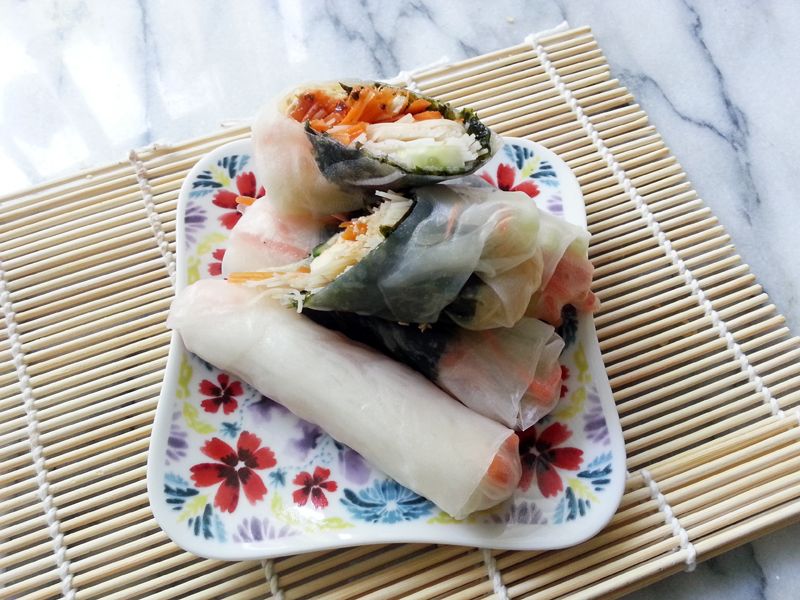 mmm, Gobble those guys up!
Ingredients & Recipe
rice paper (find in oriental section of most grocery stores)
veggies like carrots, cucumber, sprouts, spinach, lettuce, peppers, zucchini, mushrooms, whatever you like really!
sea weed (optional)
vermicelli noodles (optional)
cooked tofu, shrimps, chicken, or other protein filling (optional)
anything else you think would taste delicious all wrapped up!
slice your veggies with a knife, or one of these amazing
julienne peelers
, into matchstick sized lengths, and prepare your protein as necessary. Soak the vermicelli in hot water for about 10 minutes or until they are done, then drain.
To make each roll, submerge a rice paper round in a bowl of water until it is pliable (about 30 seconds), and place on a clean plate.
Arrange the fillings at one end of the paper, leaving room on either end to tuck under. Start by rolling the short end over your filling, continue to roll. When you reach about the halfway point on the paper, tuck the sides in, and continue to roll until your spring roll is complete! It sounds tricky in writing, but it is a pretty natural feeling.
Keep going until you have made as many as you like!
Will keep in the fridge until the next day.
serve with tamari, sweet thai chilli sauce, or wasabi. Mmmmmm!
This is a meal Mitch and I made about once a month, and we always make lots of extra so we have lunch for the next day!