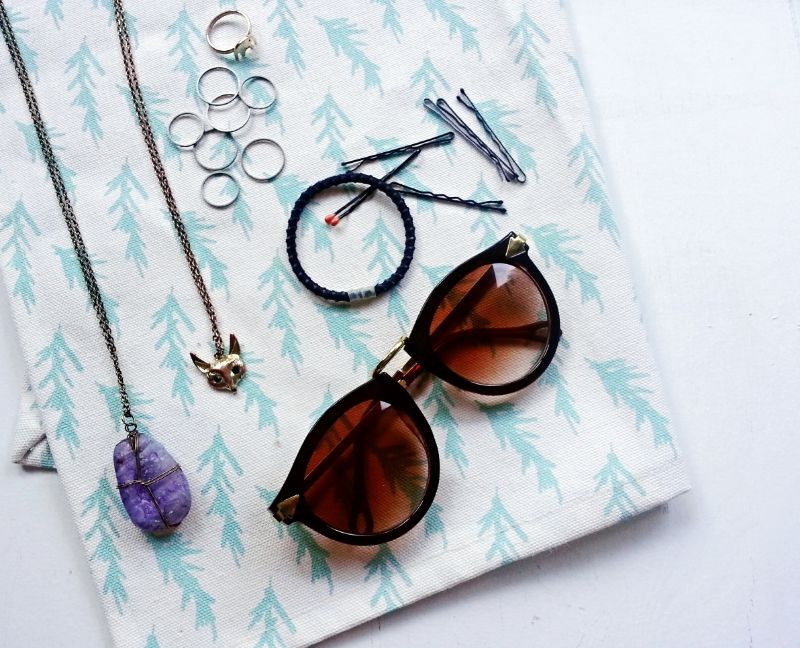 Hope everyone is enjoying their long weekend!
Although Fall is coming and school is starting in just a few days, I'm still waiting on one more Music Festival...
Rifflandia
is in a few weeks, and I can't wait!!
A couple weeks back I drove down to the Gorge Amphitheatre to watch the Arcade Fire perform! A stellar weekend of festival camping and music. These are the accessories I brought with me!
There are some things I like to keep in mind when deciding what to wear to a festival, especially one you're camping at:
Bring accessories that are inexpensive
: It's so easy to lose things or have things break when you're running around at busy, crowded venues. The last thing you want to be concerned about is your $100 sterling silver bracelet, or brand name sunglasses. If something goes missing, you don't really want to care about it.
Finding cute accessories for cheap is
super easy
! These pieces in particular are from
Ardene
(rings & stone necklace),
Forever 21
(elephant ring),
Ebay
(sunglasses), and
Reitmans
(fox necklace). H&M, and Claires are other great places with a variety of selection to suit all different styles.
Jewellery should be comfortable
: If you're super-cute collar necklace keeps poking you, you're going to get annoyed, no matter how much fun your having. If your rings are too lose you're going to be constantly checking to make sure they haven't fallen off. Not cool when you want to have fun times. Pick things you feel comfortable wearing and are comfortable to wear.
Bring just a few accessories:
Choose jewellery that goes with all the outfits you're bringing. Packing along 5 necklaces, and 10 bracelets, just so you can wear them all on different days may not pan out. By day three you may be too lazy to even bother putting them on (like me), then they're just wasted space in your bag.
Bring a hair elastic and some bobby pins:
Even if you don't normally wear your hair up. (unless you
never
wear your hair up)
Bring a ziplock
: or small makeup bag. Keep all your accessories in there after you go to bed for the night. It will keep you from losing anything in your tent/purse/bag.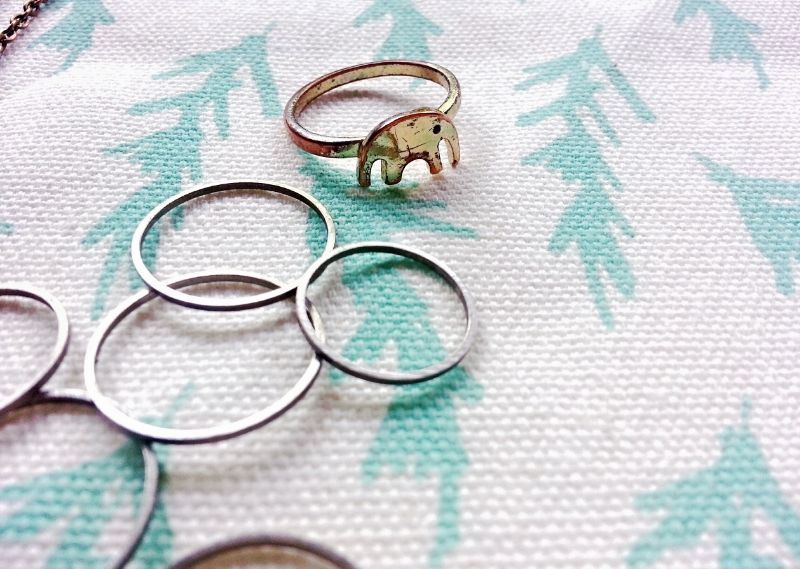 Do you have any packing tips and tricks for festivals, or camping? I'd love to hear them!