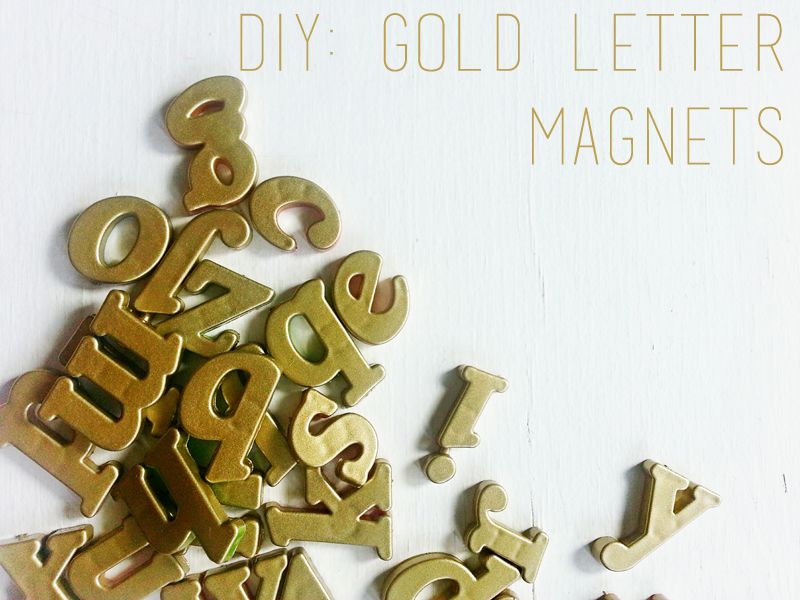 Unless you've recently had to purchase magnets, you would never know this little secret... So let me tell you,
magnets are a hard thing to find
! Especially cute/fun/cool ones! So I made my own!
These alphabet magnets were super-easy to make and look so nice and matchy-matchy on my fridge!
I wish I could take credit for an idea this simple yet ingenious, but I found it on Pinterest, a few times over. Busted. Anyway, here's how I made mine!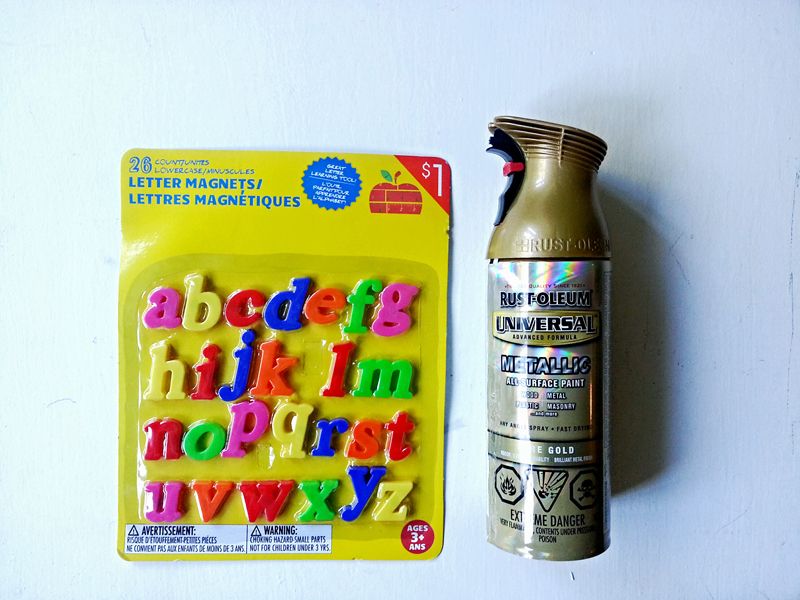 Supplies:
Alphabet magnets
Gold Spray paint
newspaper or a box to put down so you don't make a mess
Start with Alphabet magnets and a can of spray paint. That's it! I found these letters in the dollar section of Target, score! I've also seen similar and larger ones on Amazon. Any gold spray paint works here, I used Rust-oleum's Universal metallic Pure Gold. The staying power and coverage of this paint is fantastic but I wasn't totally pleased on the shade of gold I ended up with.
Let's get into the messy and shiny part: Lay down your Newspaper, drop cloth, box or whatever you may be using to keep your work space paint-free. Also, please do this outdoors, or in a well ventilated space. This is spray paint we're using here. I did this on my balcony.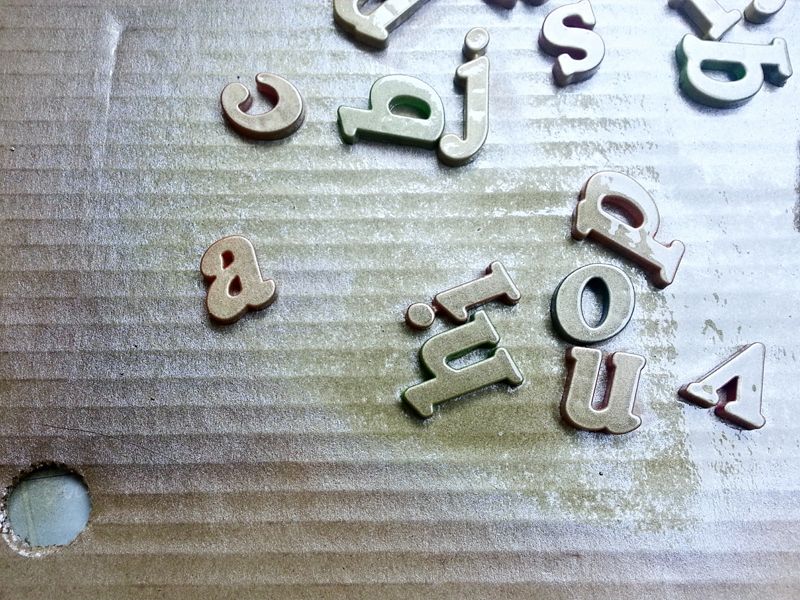 Start by giving your letters a nice light coat. Then just coat, and coat, and coat until all your letters are a lovely solid gold! If you're not sure of how to use spray paint (there's more of a method than you may realize) refer to the instructions on the particular can you're using.
I had to rotate the box I was spraying into after a bit to get all the sides of my letters evenly. Let the magnets dry for at least 12 hours, then pop them on your fridge! Easy as can be. Spell out some shiny words and call it a day! And be ready for guests to comment and get totally pumped on your fridge from now on.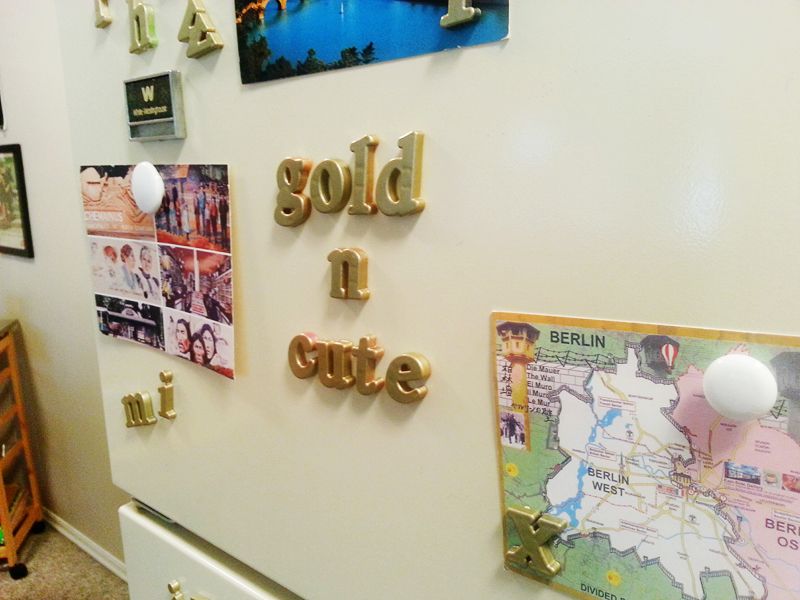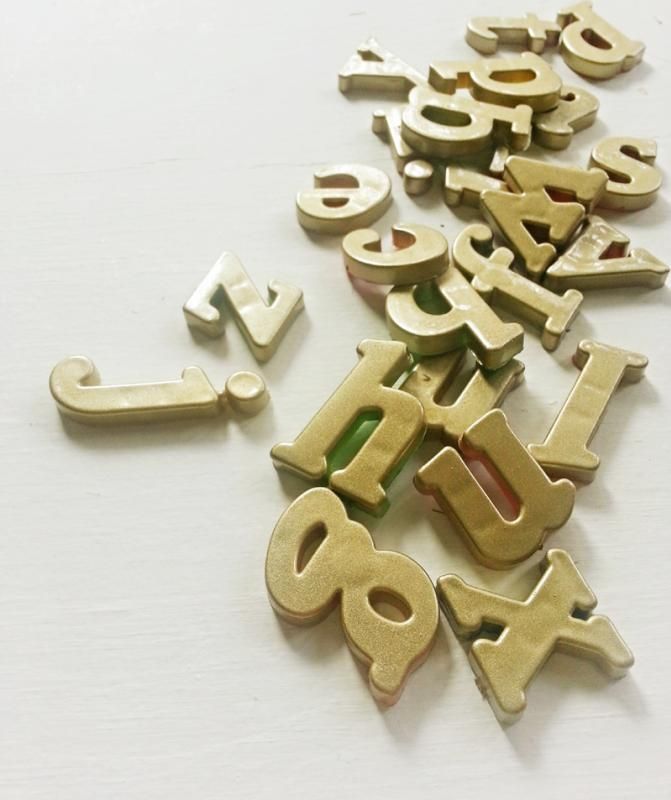 I love having these magnets in my kitchen, They tie nicely into the other decorations I have around that space. You could also paint them other colours too! Metallic chrome or matte black would be sweet on a stainless steel fridge. It's a great way to up-scale a fun child-hood memory! What colour would you go for?