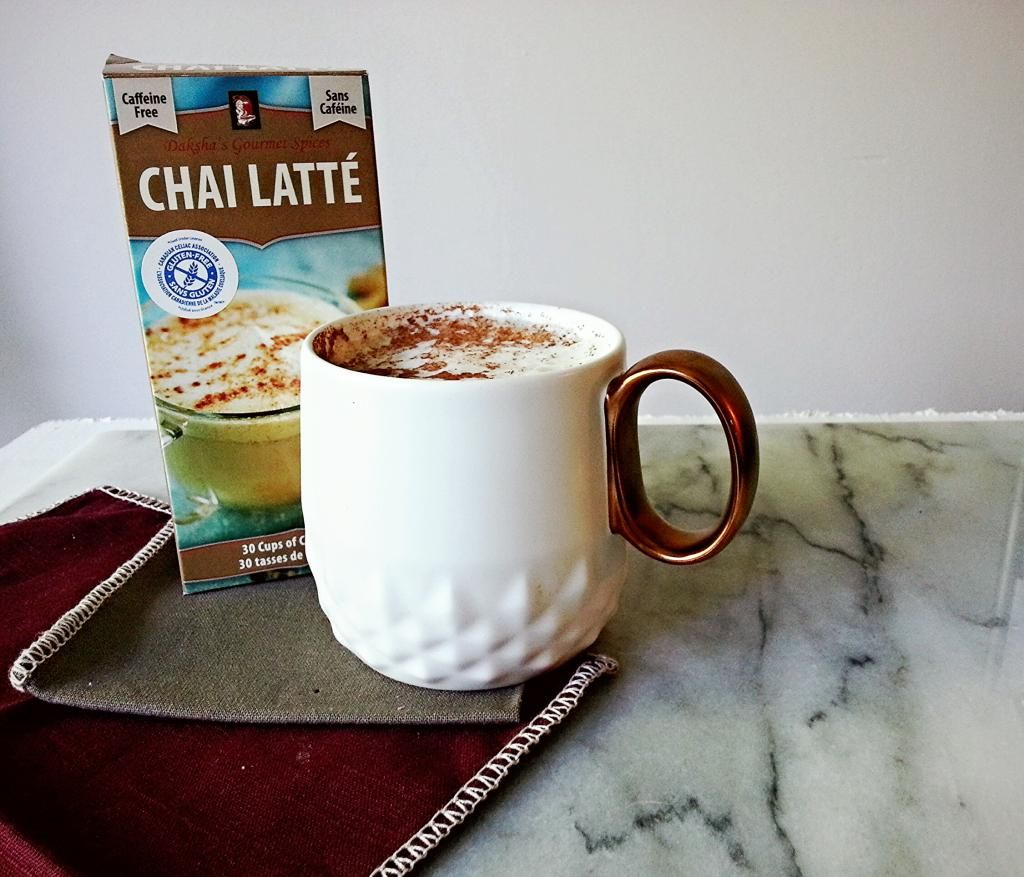 Now that the air is getting crisper, I'm starting to long a little more for the fall weather and everything that comes along with it. Especially the feeling of cupping your hands around a warm and rich morning or evening drink. Steamy things like hot chocolates, pumpkin spiced coffees, and chai tea lattes are the treats I've been craving lately. The kind of drinks that really warm your bones.
If you've never had a chai tea or chai tea latte before, it's a warming and slightly spicy blend of flavours like ginger, white pepper, cardamom, cinnamon, nutmeg, anise, I could go on! If there's any drink that feels like a warm blanket, it's chai!
I stumbled upon Daksha's Chai Latte in the east indian cuisine section of my grocery store. I was actually looking for pepper. I found it, pepper I mean, in case you were wondering. I also picked up this little box full of sweet smelling latte mix. I'm hooked! Good gracious I carry it around in my purse, I love it so much! After a bit of online peeking, I also discovered they're a Canadian, even BC company, very cool!
Following the package directions, you can add it to hot water to have a tea, this really brings out the spicy notes of the ginger. Or it can be added to steamed milk to make it a sweet, slightly spiced, and creamy latte.
I find it funny that it doesn't actually have any tea in it at all, which does makes it caffeine free, bonus! And if you want you can easily pop a black tea bag in your mug.
It's a simple blend of all the cozy, comforting spices that you need when you wake up chilly. I make mine with hot water, and just a splash of almond milk. I prefer the stronger flavour that comes through that way. In these photos I made a latte with steamed milk, really just because it looks prettier!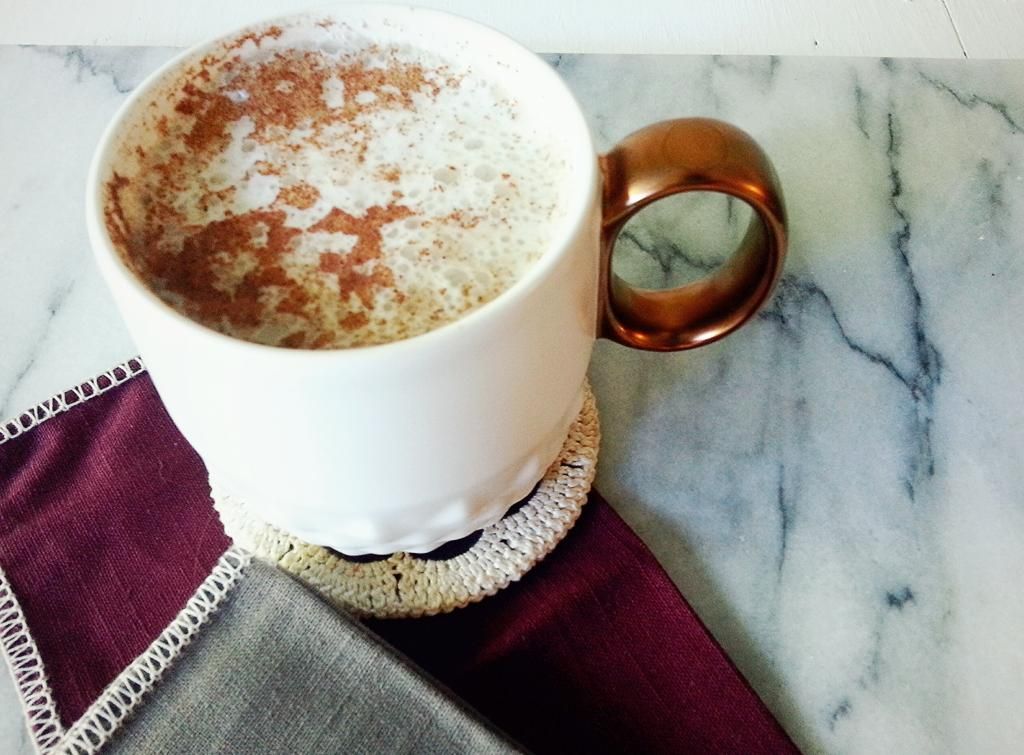 Have you ever had a sweet and spicy chai tea before? What did you think?
After reading up on chai tea a little to write this post, I've been inspired to give making my own tea from scratch a go! A great kitchen adventure to look forward to!