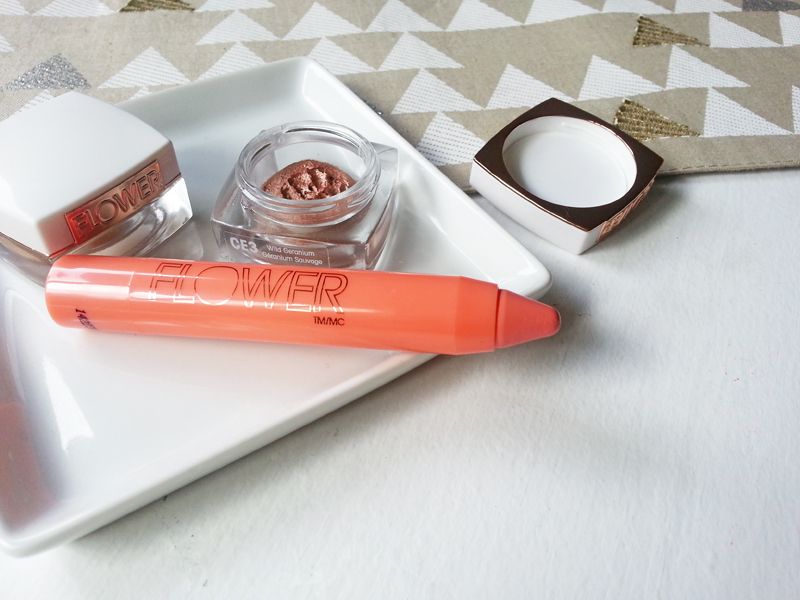 This may be old news to some - but Flower Cosmetics, Drew Barrymore's exclusive to Walmart makeup line is now available in Canada! This was one of those products I'd been waiting so long for that I actually forgot about it!
Flower Cosmetics launched in US Walmarts in January 2013, and as of this week, it is finally available in Canadian stores! I couldn't be more excited! But let me tell you why!
All of Flower Beauty is produced in the United States and is
never
tested on animals! They use luxury ingredients and packaging (beautiful packaging might I add) but have drug store prices. Because the Company doesn't have an advertising budget, they can afford to splurge on what's important. Drew speaks freely and passionately about the line instead of investing in expensive campaigns and spokespeople. (read even more about all this,
here
)
Can you see why I'm excited yet!?
I went on a trek to both Walmarts in my city, and both only had a limited selection of lip and eye products out so far. There are also foundations, blushes, powders, concealers, highlighters, moisturizers, nail polishes, and mascaras.
Let me show you what I got!
I grabbed two neutral eyeshadows: a deep rose gold bronzy colour - "
wild geranium
", and a more more yellow-gold iridescent champagne - "
good as mari-gold
".
Both FLOWER colours are gorgeous, multi-tonal, and iridescent without glitter or heavy shimmer. The creme pots also include little stomper tools to keep the product compact. The single eyeshadow pots are creme shadows. They have a very rich, mouse-like texture. I applied them with my finger, (they would get gunked up in a brush, I think). I've tried them both alone, as well as an amazing bases for eye looks.
Im not usually much of a fan of cream shadows, I tend to lean more towards something with a bit more "sturdyness" behind it. Like the Maybelline colour tattoos, or regular compact powder shadows. But we shall see how these two hold up over a few different looks. So far so good though!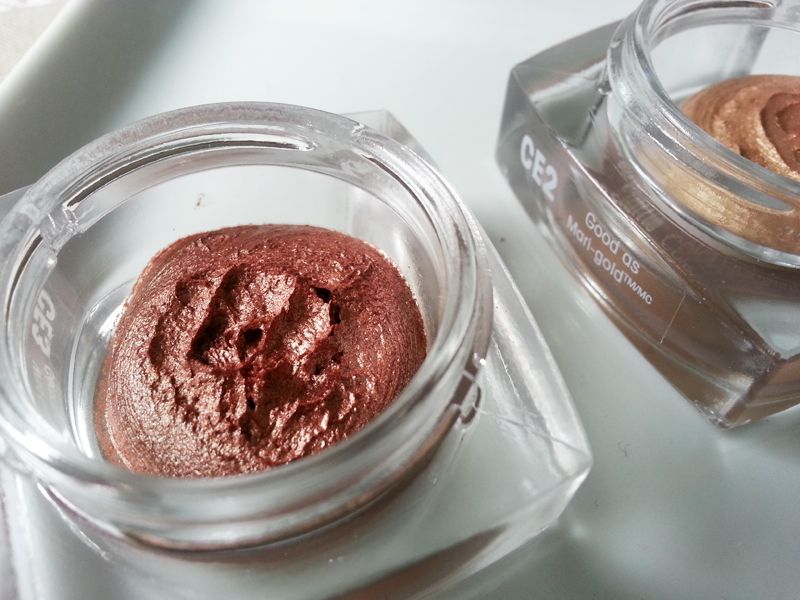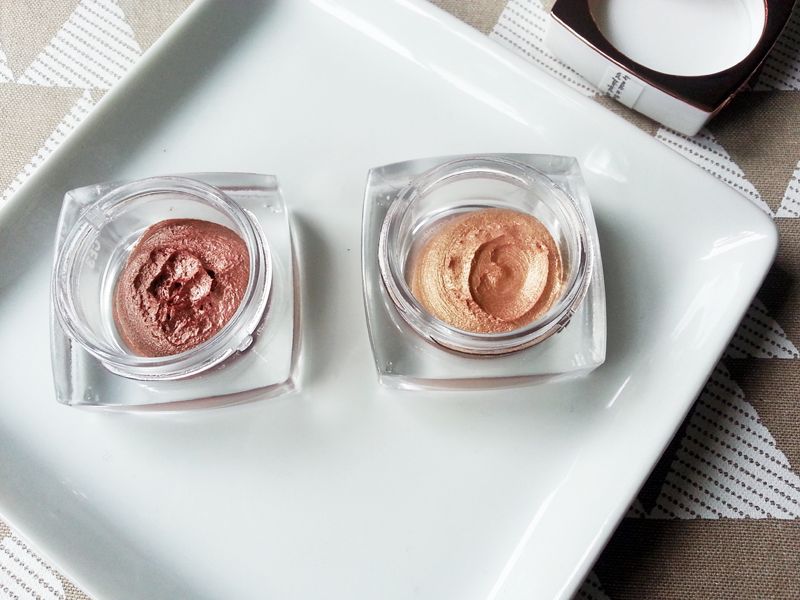 The velvet lip chubby I chose is in the shade "Life's a peach". Its a gorgeous matte peach-coral. The pigmentation is great, and doesn't fall into creases on your lips. I exfoliated my lips first to keep anything from looking patchy, being a matte product and all. It feels surprisingly moisturizing on the lips too!
The packaging for all the products is stunning: Rose gold FLOWER embellishments and accents, glass bottoms, and clean white. It feels study and well made but looks so delicate, girly and clean. I want to display these eyeshadows for goodness sakes!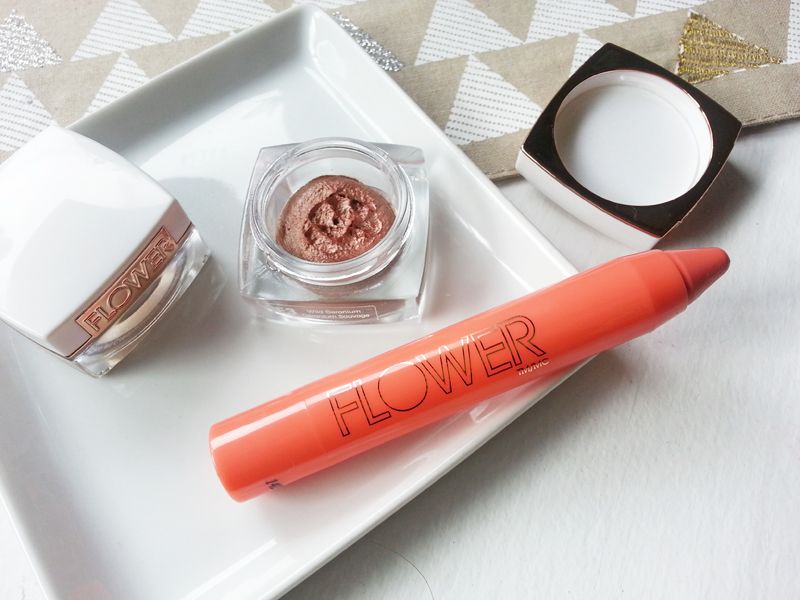 I'm excited to try the face products as well, when they're available. Check back and see how they fare. We'll see how many of these products make it into my october faves! Have you tried any of the FLOWER beauty products? What were your thoughts? I'd love to hear your recommendations!