Pesto fixes everything. Boring pasta? Fixed. Lazy Sandwich? Fixed. Hungry boy? Fixed. Too much Spinach in the fridge? Fixed.
As much as I loooove pesto, I've never actually made a traditional pine nut and basil concoction. Both ingredients are expensive and who really ever has those things when you want them anyway? In fact, I don't think I've ever had pine nuts in my house. Like saffron, and truffle oil they're elusive, and too good for me and my outdated humble apartment kitchen.
I have however, made many spinach pestos in my day! Lately I've been really digging spinach and sunflower seed, with a dash of nutritional yeast. That's some good stuff.
And who said pestos need to be loaded down with cheese!? Greens, nuts, seasoning, and binder. That's all you need for a rich, flavourful spread.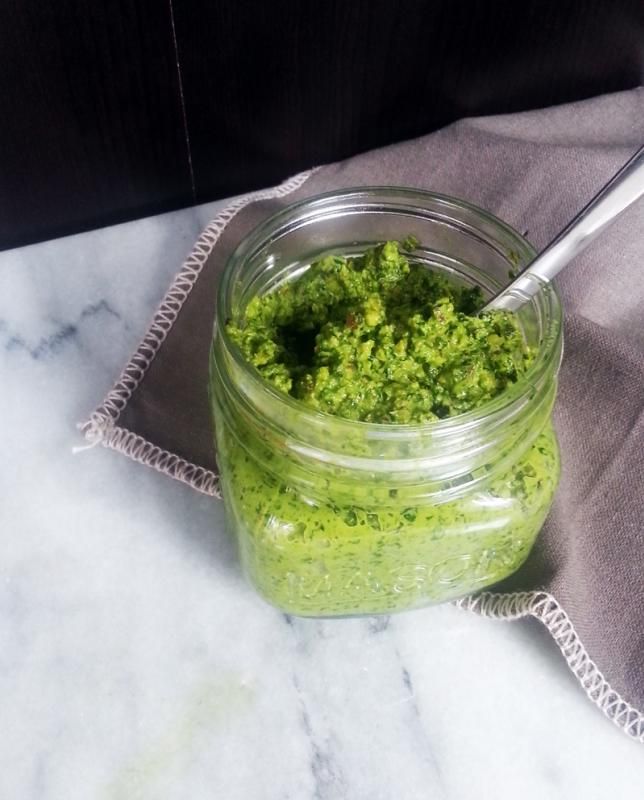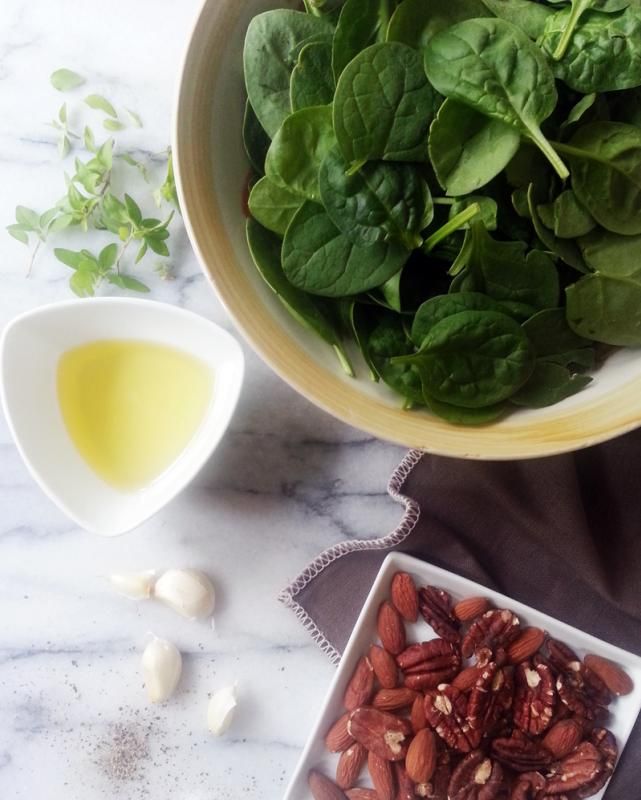 This particular mix is especially delicious smeared in sandwiches - or added to pasta to make a fantastic green sauce.
My favourite way to take advantage of pesto? Making roasted potatoes, or hash browns then stirring it into the pan to create a guilt-free super indulgent treat. Seriously. I can just have a plate of pesto potatoes for dinner and I'm good as gold. Back to back nights. Trust. It's happened more than once.
Ingredients & Recipe
adapted from Vegan Visitor
2 1/2 + heaping cups of spinach
few springs of fresh herbs (oregano in this case, but try basil, parsley, thyme, etc)
2-3 garlic cloves
1/2 cup of roasted nuts (I used almonds and pecans. Walnuts, pine nuts, cashews, sunflower seeds, etc are also great options!)
2-3 Tablespoons or less of olive oil
Salt and pepper to taste
Combine spinach, herbs, chopped garlic, and nuts in a food processor. Mix until everything is roughly chopped, stopping every so often to scrape down the sides. Continue mixing and pour olive oil in a very thin stream until desired consistency is achieved.
I prefer using as little olive oil as I can get away with, basically to cut down on the fat. I also don't mind a thicker, more rustic (fancy way of saying chunky) pesto at all. Then add salt and pepper to taste and give one more quick mix to combine it. Store in an airtight container in the fridge for up to a week.
I don't measure too much when I make pesto usually. Now that I've made it so many times I just know - a couple handfuls of spinach and about a half cup of nuts is about as precise as it gets. You can't really mess it up! Play with it as you go, what kind of blends can you come up with?