Sometimes recipes don't turn out the way you envision them. Take this syrup for example. I started off this syrup by trying to create a crisp gluten-free waffle. It didn't pan out. But... the scramblings of my kitchen cupboards came together to create a flavourful compote that totally made me forget the sadness of my limp waffles.
This berry syrup is best served warm, bringing out its full sweetness potential. There's a quick sweet and spicy tone that the ginger adds too, it's an unexpected and welcoming flavour at the breakfast table.
While it's cooking, leave some of the berries to do their thing; some substantial blackberries bitties really knock this syrup up a notch on the rustic/delicious scale.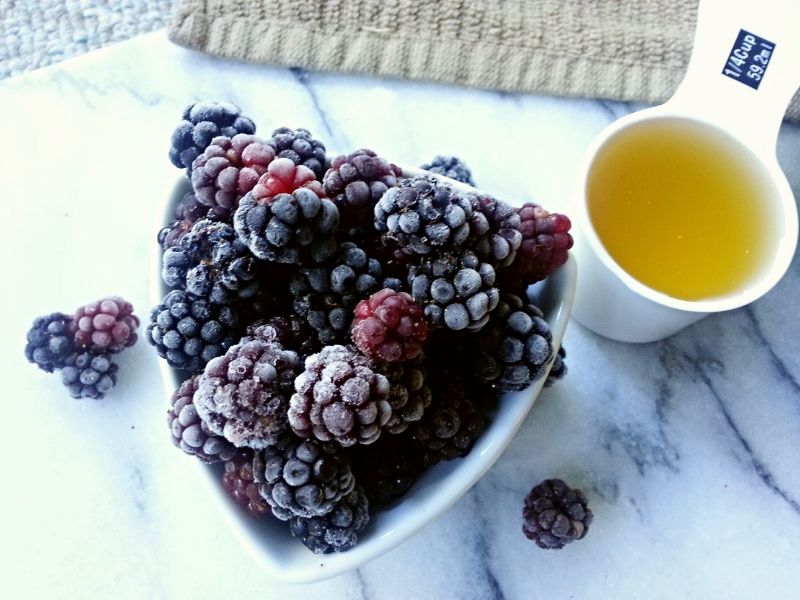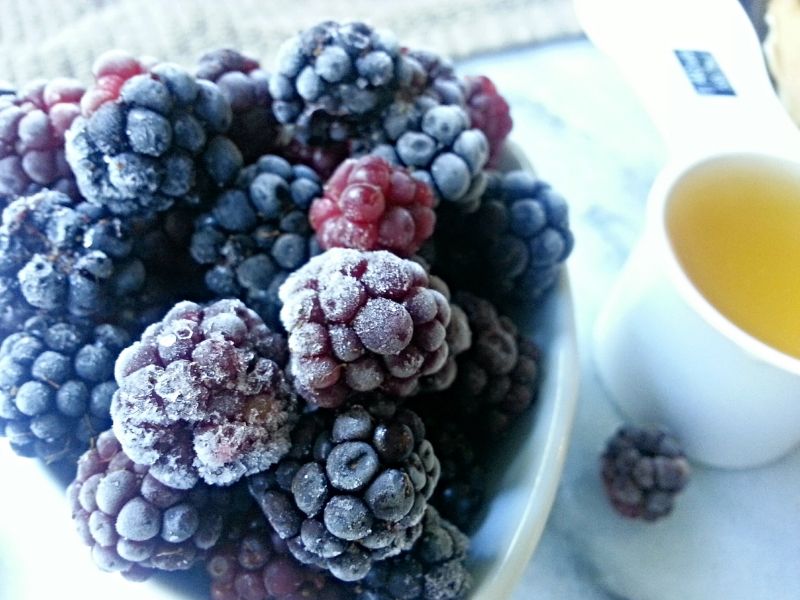 Ingredients & Recipe
serves 2-4
1/2 Cup of fresh or frozen Blackberries
1/4 Cup of Ginger Syrup

Ginger syrup can be purchased - mine is from Purdys Chocolatier. Torani makes one as well. Or made at home by simmering 4 oz of ginger with 2 cups water and 1 cup of sugar for about 25 minutes, though I've never tried making it myself
Combine blackberries and ginger syrup in a small sauce pan and cook over medium-low heat until ingredients combine, and syrup simmers. Break up about three quarters of the berries, if they haven't already broken down, with a wooden spoon. This whole process only takes about 20 minutes start to finish.
Add to pancakes, or waffles while still hot, or drizzle on ice cream, scones, and spread on toast. Where else could this stuff go?
Store any extra in an airtight container in the fridge for up to a week.