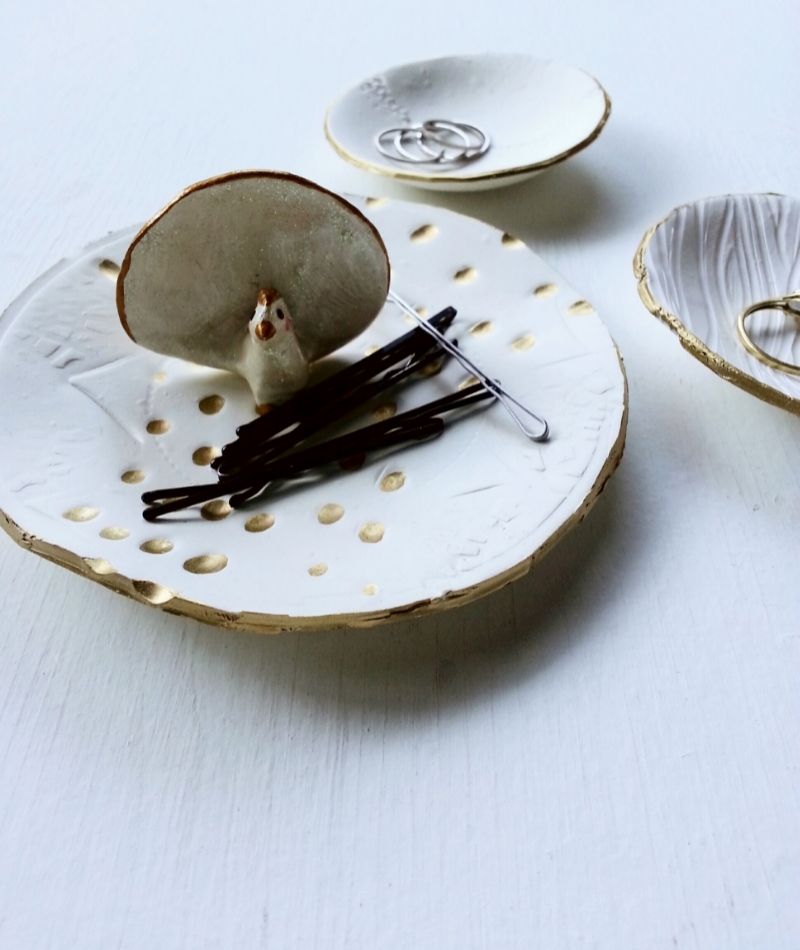 Lately I've been on a bit of an organization/tidying/decorating streak. Which means way to much time trying to organizing a way too large collection of hair products to fit into a single basket under the bathroom sink. It also means way too much time tying up chords and controllers in the living room so they'll fit into one basket under the coffee table, and finally coming up with a way to keep myself from constantly losing my keys! I've done all this, but I had yet to solve the problem of all those tiny things that go missing...
There are a few things in my apartment that never seem to find a proper place, so instead they end up everywhere. the biggest culprit of this (and I know every girl can sympathize with me on this) is bobby pins!
After much procrastinating researching on pinterest, I took a time out from my cleaning and organizing for a little bit of crafting and DIY!
These polymer bowls are simple, pretty, and the perfect size to go on my nightstand, makeup table, bathroom counter, living room side table, anywhere basically. Which means now there is a place for my bobby pins, rings, and elastics. All those things that tend to get lost between the couch cushions. I've been using these guys for about 2 weeks now, they work like a charm! And they're so easy to make and easy to customize!
I plan on making plenty more as easy little christmas gifts, they're just too cute not to share!!
SUPPLIES & INSTRUCTIONS
White Polymer clay - I used Craft Smart
Parchment Paper
Rolling Pin
Knife
Tools for adding texture - get creative! (I used my knife, a drink stir stick, and edges of a textured glass)
Circular Cookie Cutters or tools for making discs (I used a measuring cup, and various sized glasses)
Mason jars slightly wider-rimmed than your finished piece
Gold Paint or Gold Paint pen, I love the Krylon Leafing Pens!
1:
Begin by working a golf ball size amount of stiff clay with your hands until it is pliable enough to roll out onto your parchment paper. Be sure to use the paper because the clay can ruin certain furniture finishes before it's baked.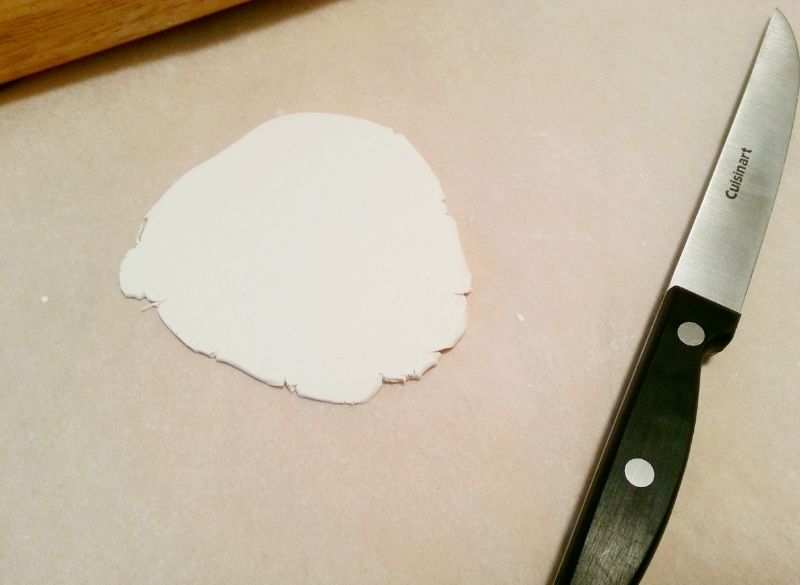 2:
roll out the clay until it is about 1/4 inch thick and is about as round as you can manage.
3:
Now is the fun part! Create a design in your clay. I wanted to try a wood-grain looking pattern so I used my tools to create a rough pattern, then went in to do a bit more detailed lines with a knife, and finished it with my drink stick again. I did another bowl with small divets by rolling a bubbled glass through the clay. The nice part about this is if you mess up just crumple it up and roll it out again!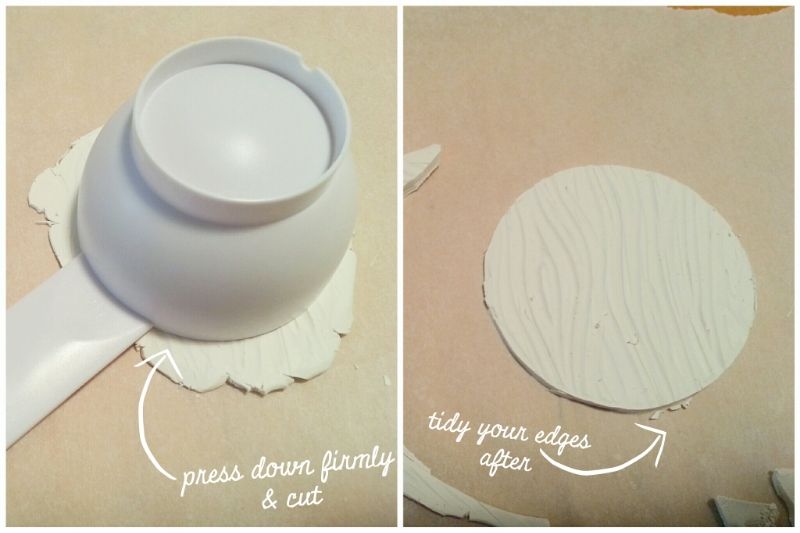 4: Cut a circle out of your clay using a cookie cutter or other round object, if you used something dull like I did, you may need to cut around the object to get all the way through the clay. Be sure to clean up and imperfect edges.
5: Lay your piece upside-down over the bottom of a mason jar and lightly round the edges down to create a bowl shape. Or lay your piece on the mouth of the mason jar and lightly concave your piece into the jar to create a bowl shape that way. (I found the second way worked best for me.) Whichever you do, the thing here is to be careful not to mar your design.


6: Place the piece and mason jar onto a baking sheet and bake according to the package directions of your specific clay.


7: Take your pieces out and allow to cool and harden completely before adding any painted embellishments!

This is such a simple and enjoyable project, something you could definitely do with kids too! I'd love to see if you try anything with polymer clay!