I've learned something about myself this Christmas. I love giving christmas cards! To anybody and everybody. Friends, family, coworkers, landlords, you name 'em. Im trying to think of more and more people I can give cards to! I think it's the thought of spreading that holiday spirit and joy around that makes me excited. And picking cards that are adorable helps heaps. Then keeping one for yourself, right?
I have this idea of keeping one of my Christmas cards from each year and framing them as holiday decor. Cute right? They really are like little mini works of art!
Here's a collection of adorable cards from Etsy. So get sending!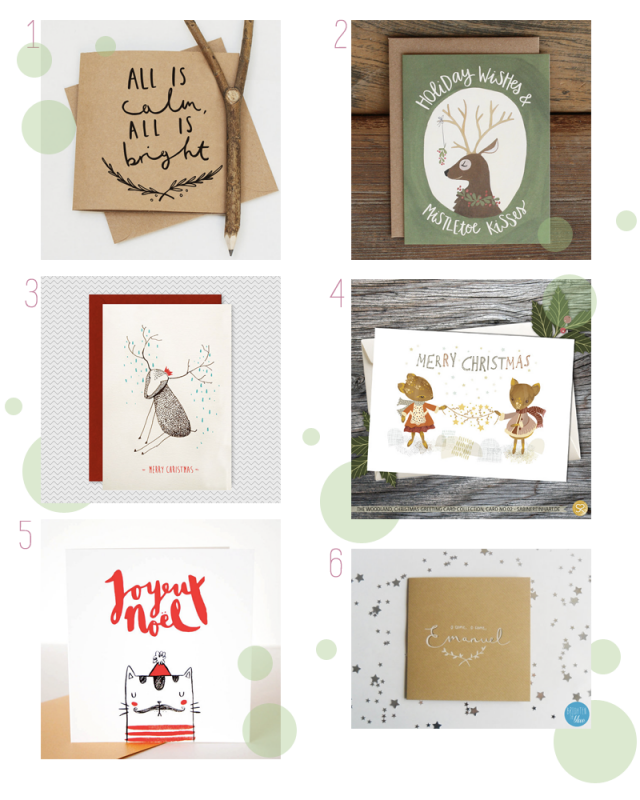 1 | 2 | 3 | 4 | 5 | 6
Do you send Christmas cards every year?