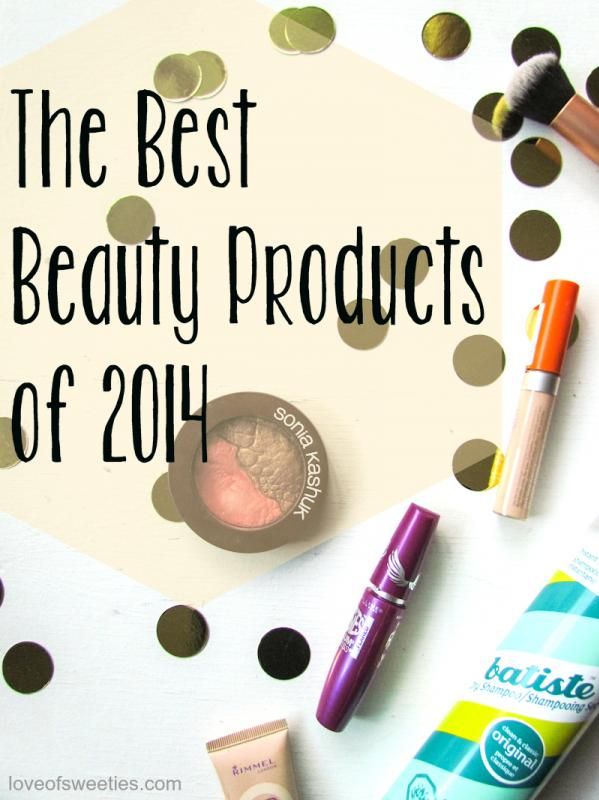 Just because we're nearing the end of January doesn't mean we should forget about the fact that we're still in the very beginning of a new year. And being in a new year requires summing up all kinds of things about the year before. So Today we're summing up makeup!
These products are in no particular order. My decision making process basically came down to "grab everything you love and use every day, while trying to get a fair variety of things". There just so happened to be 14 products! Crazy! Thank goodness I didn't pick out 2,014... That would be more than one post I think.
Only after picking, photographing, and reviewing all these products did I realize I use strictly drugstore makeup on a regular basis. All my favourites (minus one Lush, but come on, It's Lush!) are drugstore products! I think that's kind of awesome.
So let's get to it, These were my favourite, and most used beauty products throughout 2014!!!
Best BB Cream: Rimmel London Matt BB Cream 9 - in - 1 Skin Perfecting Super Makeup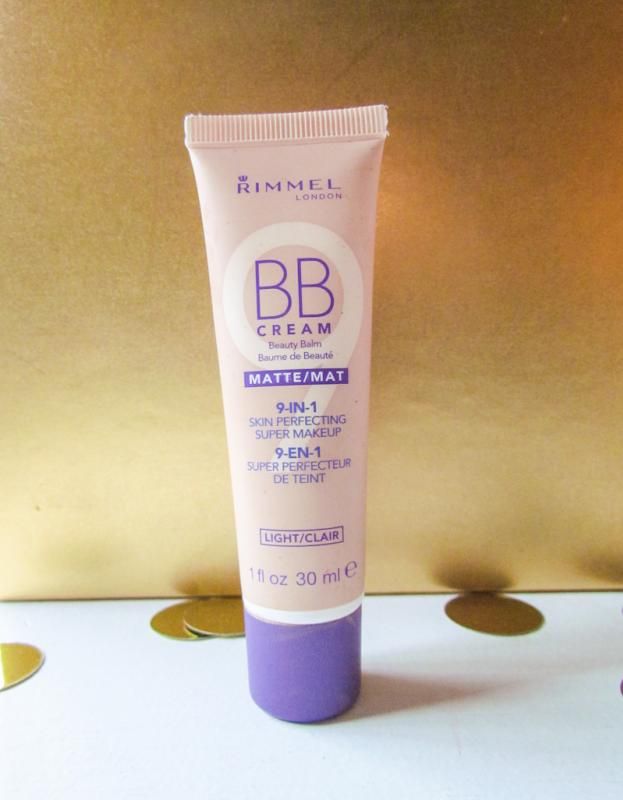 I will just never be able to say enough about this product! The colour is a perfect match for my skin, and on a day to day basis, I rarely need to wear foundation over top. This BB cream holds true to being matte as well. I find most BB creams can have an oily feel to them, but not this one. The colour lasts all day as well. It does everything a foundation needs to do without being as heavy as a foundation, A+ in my books!
Best Body Wash: Dr. Bronner's Magic Soap - Almond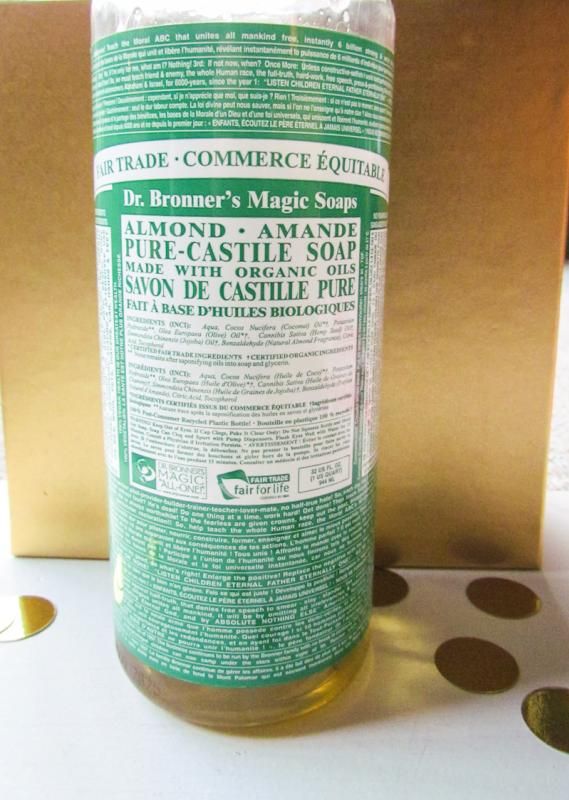 Having such sensitive skin, there are very few of those lovely scented body products I can actually use without scratching myself raw after using them. Dr. Bronner's is literally magic. The bottle says you can use it for everything from cleaning your house to brushing your teeth. Now, I can't speak for those claims as I use it strictly as a body wash, but it is fantastic at that!
It has the richest and most bubbly lather. And the smell!! It's like marzipan, and smells absolutely delicious! I've used the peppermint in the past too, which is also awesome but can leave you feeling quite shivery. The peppermint is fantastic for showering after a workout.
Best Makeup Brush: Real Techniques Buffing Brush
All Real Techniques brushes are simply fantastic! This one is by far my favourite, it is the bush I use everyday to apply foundation and BB cream. It gives wonderful, even coverage and no streakiness.
Best Blush: Sonia Kashuk Bronzer Blush Duo in Glow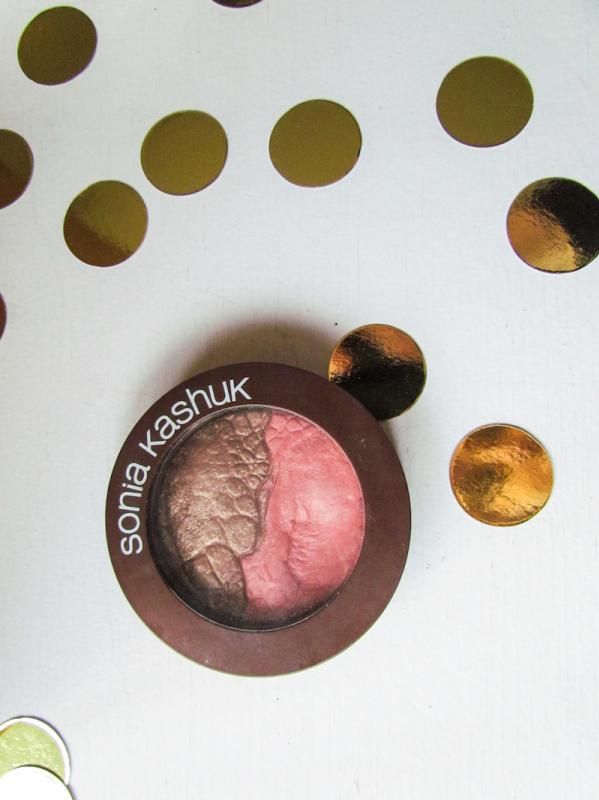 This blush gives the most beautiful natural glow to your skin. It's a lovely everyday colour that can be layered on for more dramatic looks. I also really love that this compact is a duo, so when I'm travelling it's one less thing to pack. The bronzer and blush compliment each other perfectly.
Best Spring/Summer Blush: Essence Blush in East Side Story
I couldn't help it. I have more than one favourite blush! The colour and pigmentation of this blush is perfect! And the colour is a beautiful orange-coral, It's super-flattering on Summer skin, I alwys get compliments when I wear this blush. Another stellar point about this product? It's so affordable!! Essence makeup is between $1-$6. You just can't go wrong.
Best Concealer: Rimmel London Wake Me Up Concealer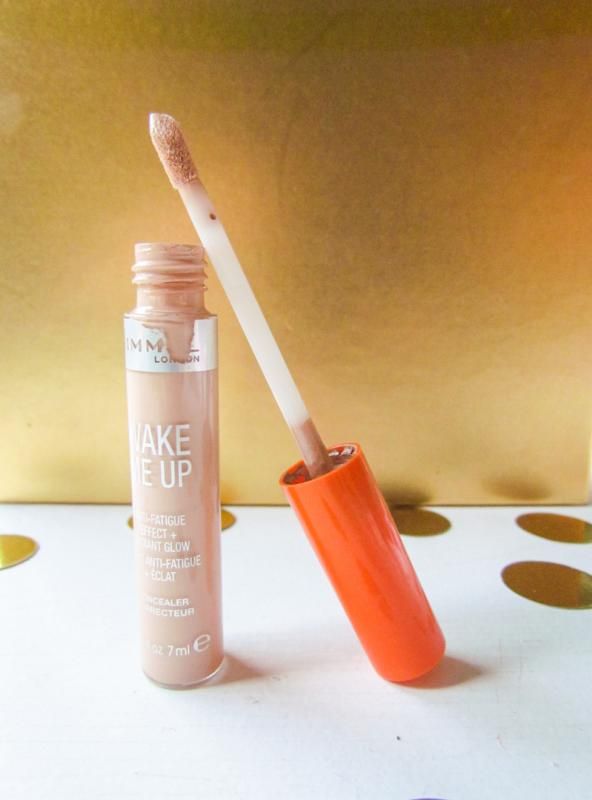 There are very few products I go through multiple bottles of, but this is one of them. I've been trying for at least a year to experiment with other concealers, but I can't stay away from this one. It's fantastic for concealing under eye circles, as well as spots, and redness. So basically it's good for concealing everything! It claims to have an anti-fatigue (under-eye area) and radiant glow (general skin loveliness) effect, and I find both to be very true.
Best Eyeliner: Essence Eyeliner Pen in Black
This favourite is another bargain buy from essence. I believe it's only $2.99! I always these in 2's or 3's because I would just hate to have to go without it! I use this liner everyday to apply a "guideline" of sorts before I add on my liquid liner. I find the felt pen style liner is so much easier to get a precise line with, but this particular one doesn't have the longest staying power. I'd really recommend this tip to people who are still trying to get the feel for applying winged liquid liner. I've been applying liquid liner for years and still do a guideline, or pilot line, everyday!
Best Shaving Cream: Lush Ambrosia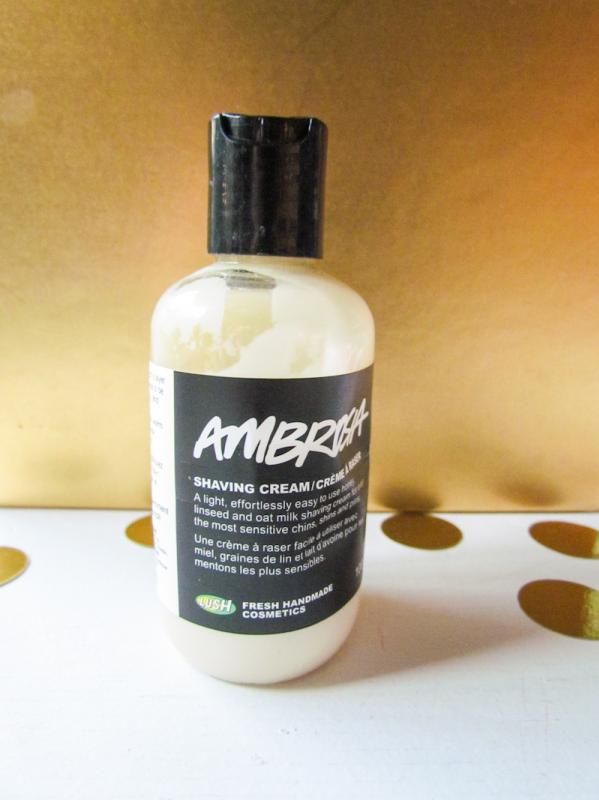 Again with sensitive skin, it's difficult to find shaving cream that doesn't leave me itchy, or with darn bumps on my legs! This stuff is a lifesaver! I love that Lush is made with fresh ingredients and no unnecessary additives. This product doesn't lather, and is quite watery so I wouldn't suggest using it in the shower - most of it would wash off before you had a chance to shave it off. Instead, I use it right after I get out of the shower, before I dry off. You hardly need any product either, a little goes a long way.
Best Hair Product: Batiste Dry Shampoo
I think at this point this product is a no-brainer for any "best of" list. Everyone raves about Batiste, and for good reason. This stuff is a life saver! If you have bangs, you nee it. I'm even willing to say, if you have hair, you need it. I've tried so many dry shampoos, and nothing comes close to Batiste.
If you're not familiar with dry shampoo, it's an aerosol powder that you apply to hair that's not quite in need of a shower (or you just don't have time for one), let it absorb the oils, then brush or rub it through and the grease magically disappears! Dry Shampoo is also fantastic to add in clean hair for added volume! Also, it's definitely worth picking up a travel-sized bottle as well.
Best Mascara: Maybelline The Falsies Volum' Express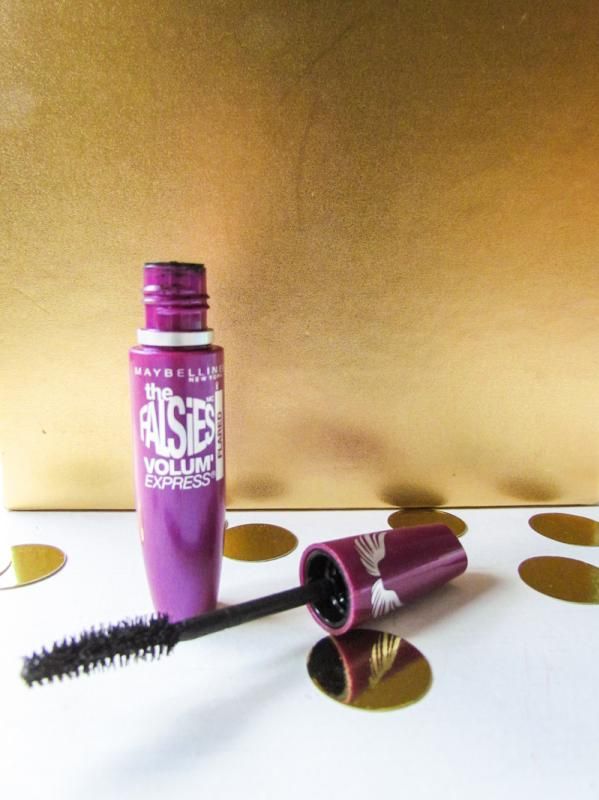 I'm not one to be loyal to any particular mascara. Not even this one. But that doesn't mean this isn't my favourite, or most used mascara of 2014. This is such a well-rounded product. It does every thing you need it to do. It lengthens, thickens, doesn't clump, maybe we should call it Ol' Faithful... (or not)
Best Face Product: Pond's Wet Cleansing Towelettes
Now I know cleansing cloths seem like such a weird thing to add to an annual favourites, but seriously! These things are a life saver! There are so many kinds of days when you just don't want to go though the whole night-time regime of washing and cleansing your face. These guys allow you to just remove your makeup, go to sleep, and tell yourself you'll try harder in the morning.
The Pond's cloths are especially great because they are so reasonably priced compared to other drugstore cleansing cloths. And you get so many per pack! Quite often you kind find these bundled as buy-one-get-one at the drugstore so take a look and stock up!
Best Foundation// Cover Girl Outlast 3-in-1 Foundation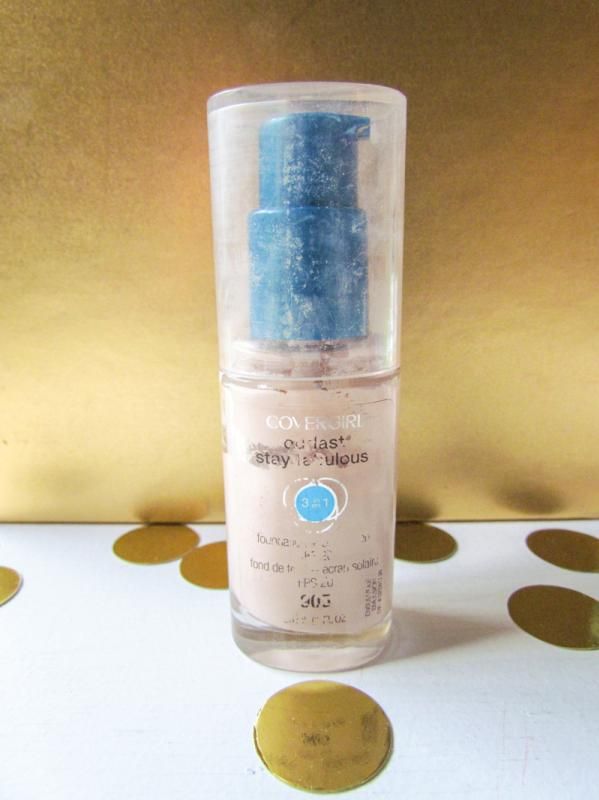 This is my go-to foundation, and if you cant tell from the photo, it's well loved. (I tried to clean it, I swear!) I actually prefer this foundation over Tarte Amazonian Clay. They have a huge range of colours so you can get a perfect match and it blends beautifully. I also love that it comes with a pump, no dirty fingers in my foundation! This foundation claims to be a concealer, primer and foundation all in one, which is why it gives such stellar coverage, and it does it without being caky or thick.
Best eyeshadow palette// Wet 'n' Wild palette in Comfort Zone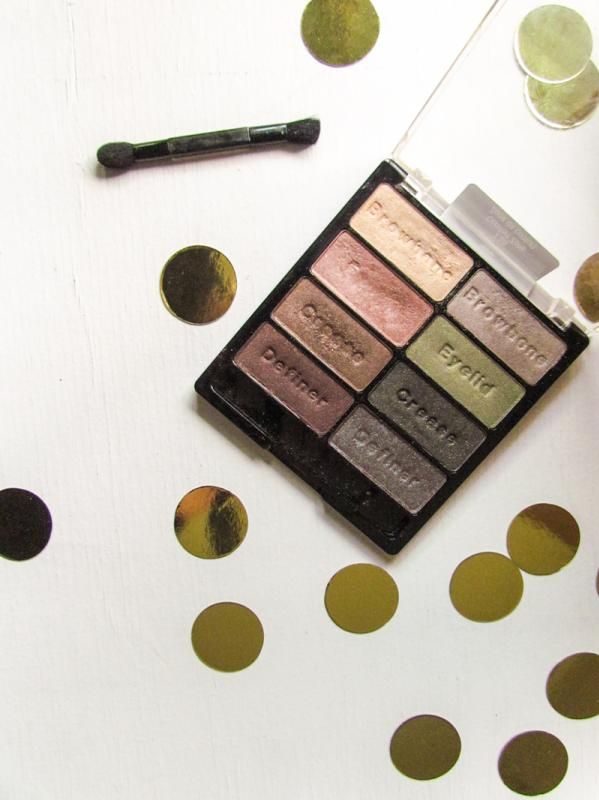 I really do feel confident suggesting this palette to anyone. The product is fantastic: great pigmentation, blending ability, beautiful neutral colours which would make it suit any skin tone. And wet 'n' wild's gone to the trouble of labelling where each shadow goes on your eyelid for creating the perfect, flattering look. I'm more partial to the left side of the palette myself, the warmer colours. Especially that rose gold, oh man.
Best Eyebrow Product // Quo Brow Kit Browz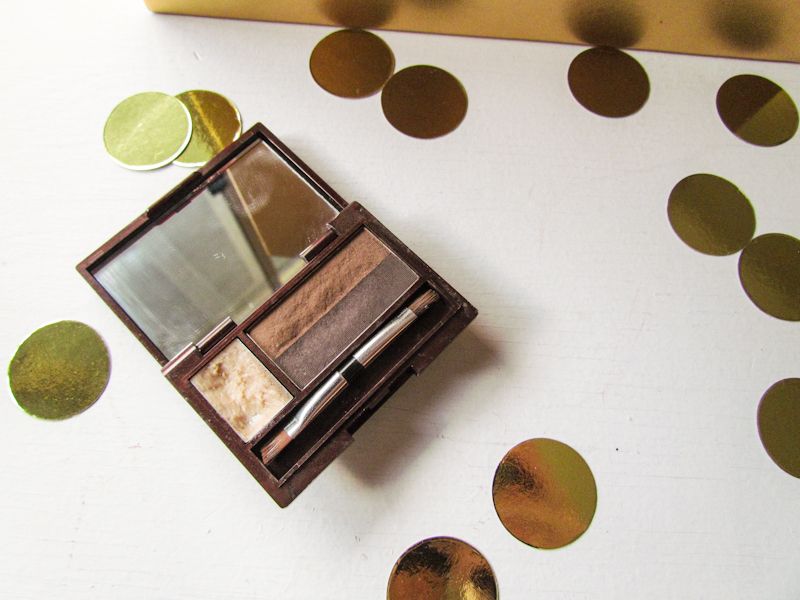 I just don't feel normal unless my eyebrows are done. Im just one of those girls. I always used pencils in the past, then I gave brow powder a shot. So much better!
I use the applicator brush from the palette to finish my brows with the cream. To actually shape my brows I prefer a stiff angled brush to apply the powder. I combine both colours to get my perfect match. The top colour is a bit red and the bottom a bit dark, but together? Perfect. Just be sure to blend well if you try that out. Ombre brows anyone?
I hope you found some products to try in this list! Let me know your favourite products from last year, I'm always wanting to try new things!