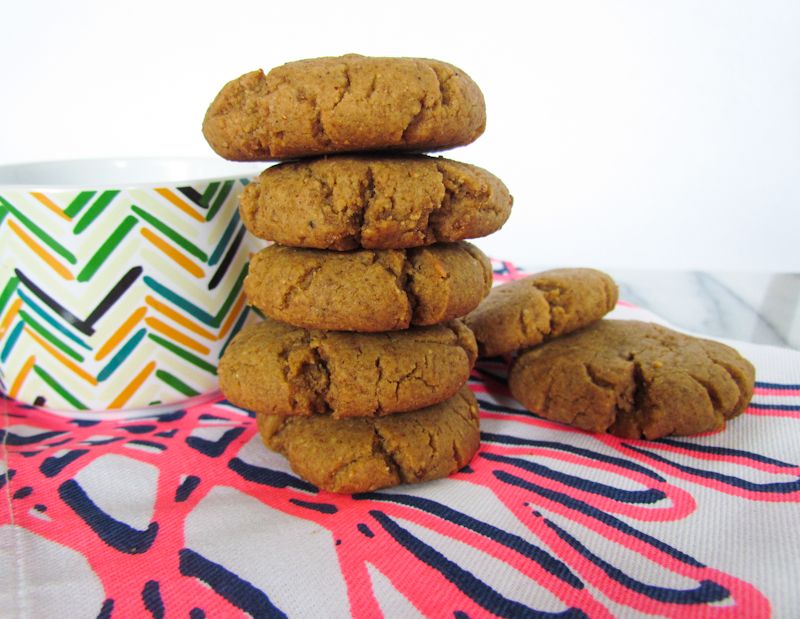 This Peanut Butter Cookie recipe originally came to be egg-free because I didn't have any eggs in the house. And on most days I refuse to go out for one ingredient. Then I realized I didn't have any butter. And on most days I refuse to go out for two ingredients. Now they're vegan, I figured. Which is always better anyway.
Now you're probably thinking "Arielle, if you didn't have eggs or butter why wouldn't you just make something else?"
Well, because I never was one much for mise en place, or prep work in general, I had already dumped sugar and peanut butter into the mixing bowl. I was just that excited about cookies. There was no going back.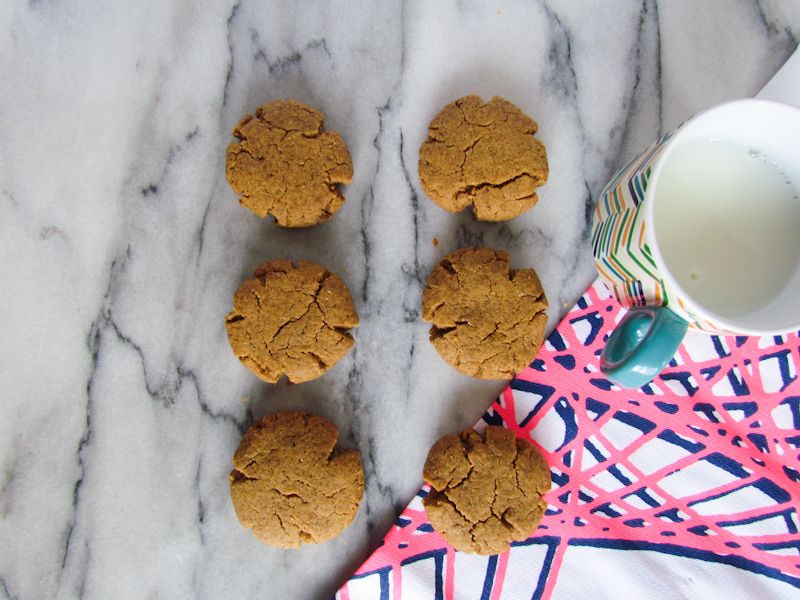 These cookies are fantastically rich from the peanut butter and the brown sugar, yet so delicate. I love the addition of the cinnamon and nutmeg, it turns the peanut butter flavour into something wonderfully different, you can't leave it out! I'm telling you.
Thee cookies have such a tender and light bite to them, and they're not very chewy. The high peanut butter ratio means eating one (or maybe two, okay three) will satisfy your cookie craving like no one's business.
RECIPE & INGREDIENTS
heavily adapted from Blissful Basil
makes approx. 20 cookies
1 Cup of Natural Peanut Butter
1 Cup of Packed Brown Sugar
4 Teaspoons of Vanilla Extract
2/3 Cup of Flour
2 Teaspoons Baking Soda
Pinch of Sea Salt
1/2 Teaspoon Cinnamon
1/2 Teaspoon Nutmeg
1/4 Cup Water
Preheat the oven to 350 F and line two Baking sheets with parchment paper.
In a large mixing bowl cream together sugar and peanut butter. The add vanilla.
In a separate medium sized bowl combine all remaining dry ingredients.
Slowing add dry ingredients to peanut butter mixture while stirring continuously. The dough will be very crumbly.
Add water and stir until dough just comes together.
Using your hands create, Tablespoon-sized dough balls and place on cookie sheet. Flatten your cookies, so each one is a round disc.
Bake for 7-9 minutes until just barely browning on the edges.
And now it's time to fess up, what's the strangest-most-amazing thing you've cooked up from lack of ingredients in your kitchen?