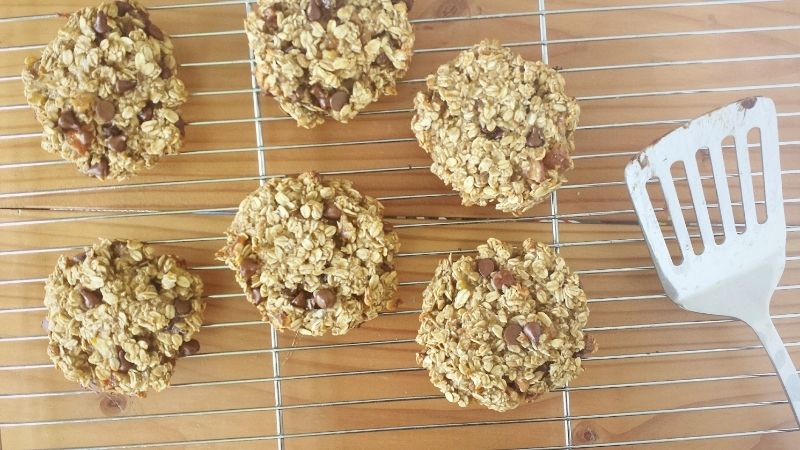 I have a real thing for wanting to eat sweets at breakfast. But the sweets have to secretly be really healthy. Like these
morning buns
. Or
grapefruit brulee
.
These breakfast cookies are no exception. Not only are these healthy cookies but they're easy and only have a few ingredients!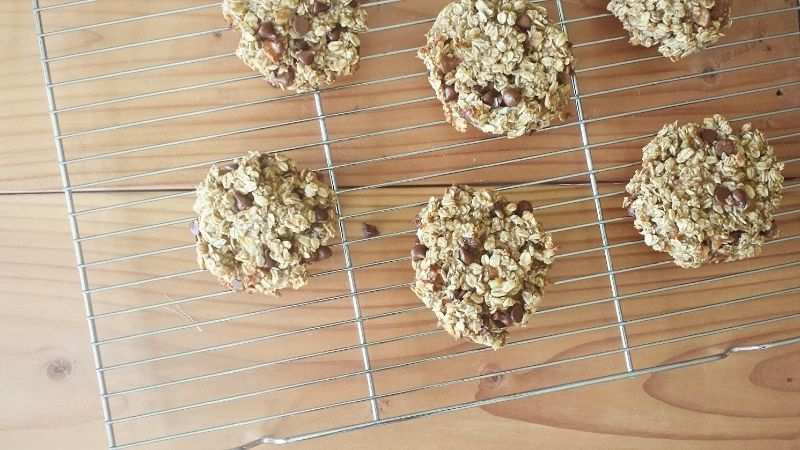 On this particular day, I don't know how easily I can call them breakfast cookies. I made and ate them at 1 in the afternoon yesterday, but still for breakfast. What can I say, I'm home alone this week! I do what I want!
These cookies are basically portable baked oatmeals. They're simple and so easy to customize. If you had any on hand, I'd recommend adding in some chopped nuts or raisins, extra heartyness!
RECIPE & INGREDIENTS
Makes 6 large cookies. Serves 3
2 ripe bananas
2 cups of oats
1/2 tsp cinnamon
1/4 cup chopped baking dates - optional
1/4 cup chocolate chips - optional
Preheat your oven to 350F and line a baking sheet with parchment paper.
Smoosh the bananas with a fork. Stir in oats and cinnamon.
Then add your add-ins like chocolate chips and dates.
Spoon onto cookie sheet into 6 flat rounds.
Bake for 15-20 minutes.
Let cool for a few minutes then remove from baking pan.
Serve warm.