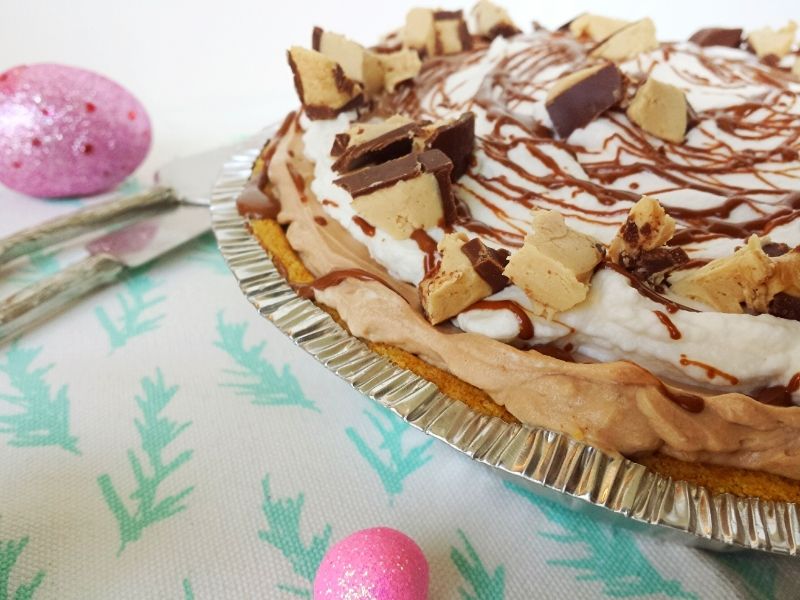 Did everyone have a wonderful Easter, equally split between time with your family and time with your chocolate hoard? I sure hope so.
I was lucky enough to enjoy two Easter dinners this year, and I supplied the dessert for one of them. I made this amazing, and very easy, Chocolate Peanut Butter Pie.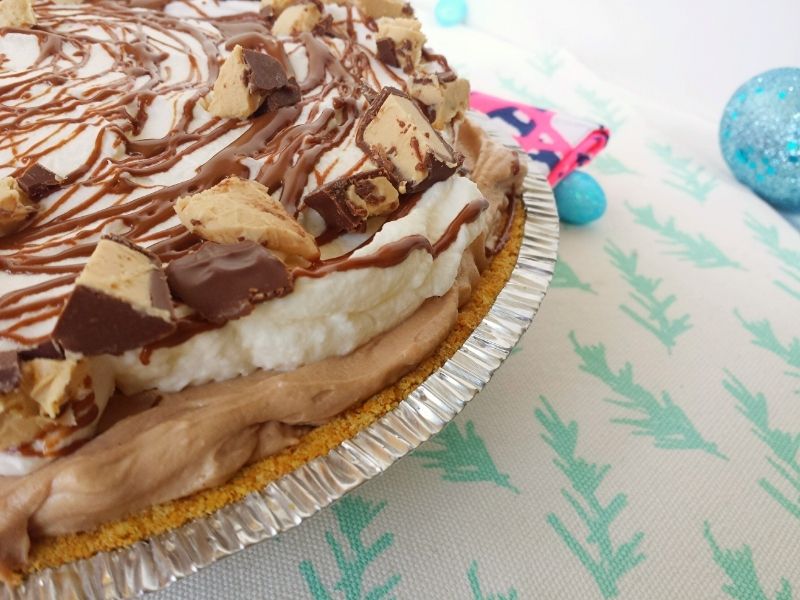 This week I think you should break into that crazy stash of Easter candy, that let's be honest, nobody really needs, and make something with it! Then bring that thing to a party, or a friend! Sharing is caring, am I right? Plus there's nothing better than having everyone tell you how delicious that thing is, because then you get to feel good about yourself the whole rest of the night! In my mind there's no better compliment than an empty dish.
I pulled Peanut Butter Eggs out of my Easter stash to make this pie and it was so worth it! If you are able to get your hands on some Purdys Peanut Butter eggs to make this recipe then do it, it's the absolute perfect peanut butter filling, truly.
This pie is simple enough to whip together, and I say whip quite literally. There is so much whipped cream in this pie it's insane, and delicious. It's a light, but super-rich peanut butter filling, and so soft. Imagine eating a slice of a cloud, if clouds were made out of peanut butter and cheese cake. And if clouds were edible. And imagine clouds had sweet graham cracker crusts surrounding them. And that they were drizzled in chocolate. Do you want some yet?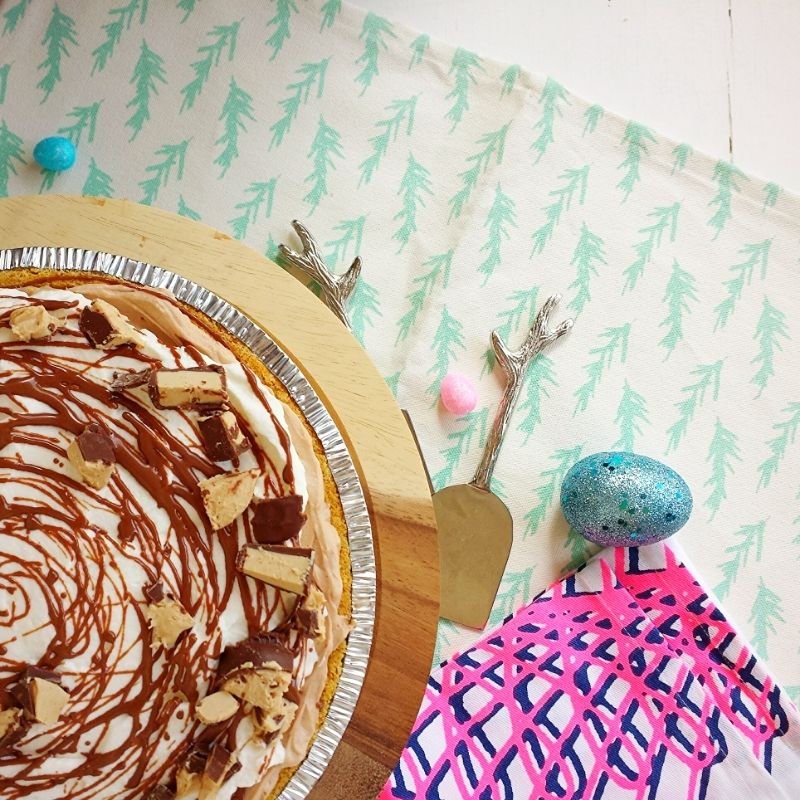 RECIPE & INGREDIENTS
adapted from the cookbook Homemade Decadence by Joy Wilson
FILLING
1 prepared graham cracker pie crust
1 1/4 cup whipping cream
1 cup peanut butter filled chocolates, melted. (I used 6 Purdys Chocolatier Peanut Butter Eggs) (Also try 1/4 cup melted chocolate with 3/4 cup sweetened peanut butter, like Kraft)
8 oz package of cream cheese, room temperature
1 tablespoon packed brown sugar
1 teaspoon vanilla
1/4 tsp sea salt
In the bowl of a stand mixer fitted with a whisk attachment, whip the cream for the filling on medium high until it forms stiff peaks, about 5 minutes.
Meanwhile, melt your peanut butter chocolates, if you need to.
Put the whipped cream in a separate bowl and set aside.
Add cream cheese to mixer and whip until smooth and fluffy, about 3 minutes. Add brown sugar, salt, and vanilla and whip until all incorporated.
Add melted chocolate, and whip on low until all incorporated.
Slowly fold whipped cream into cream cheese mixture, a large spoonful at a time until all whipped cream has been incorporated.
Spoon the filling into your prepared pie crust, smooth out, and refrigerate for the time being.
1 cup whipping cream
3 tablespoons icing sugar
3 tablespoons chocolate
1 teaspoon coconut oil
To make the whipped cream topping, using a clean bowl and clean whisk attachment, whip the cream and icing sugar on medium high until if forms stiff peaks, about 5 minutes.
Meanwhile, melt the chocolate and coconut oil for drizzling, if needed.
Using a spatula, spread whipped cream on top of peanut butter filling.
Finally, drizzle with melted chocolate, and top with any additional yummy bits.
Cover and refrigerate for at least 4 hours before serving.