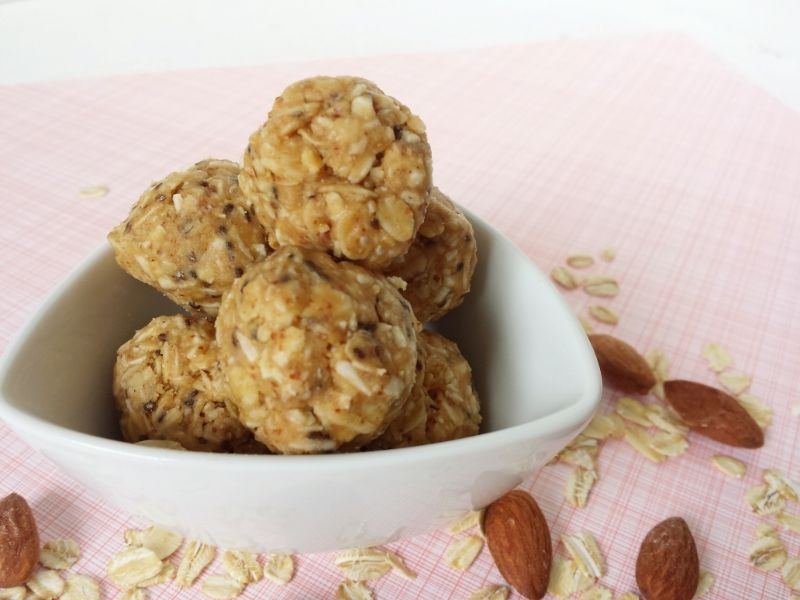 I'm trying to eat healthier at work. Stress, trying. I've actually been doing pretty well considering I'm surrounded by chocolate. I find what works best for me is to have something else I can snack on when a chocolate craving hits.
These no-bake energy bites have been doing the trick for the last week or so. They're delicious (basically taste like peanut butter cookie dough, ugh, so good!), and contain all that satisfying fat just like chocolate has, but these bites are packed with protein as well, making them a great alternative to pigging out on empty treats. One will do you as they're pretty dense. If you eat 4 or 5 in one sitting, you've pretty much eaten lunch.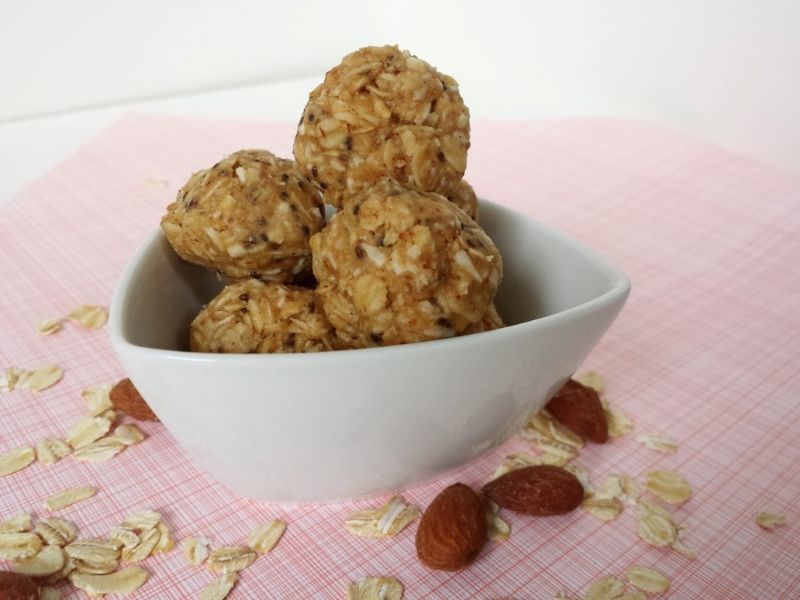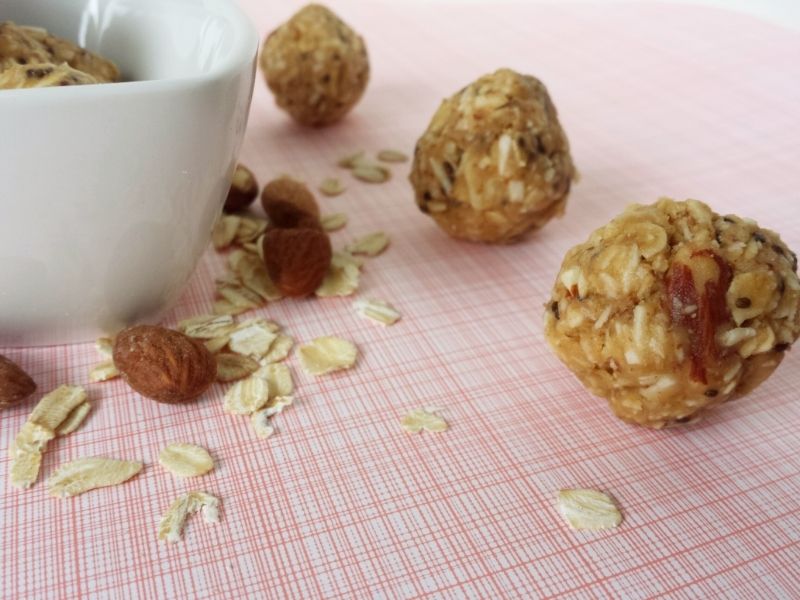 Aside from trying to curb ridiculous chocolate cravings, these bites would make a great classroom snack, or dessert to have with lunch. Camping, or hiking they would make great energy boosting snacks, running out the door as a substitute breakfast (we all have those days). Basically anywhere a granola bar makes sense, these little bites are perfect!
The best thing about these treats is how customizable they are! use any nut butter you want, try different sweeteners, add chocolate chips (if you're not me), dried fruit, different nuts, add protein powder to really rack up the energy points!
RECIPE & INGREDIENTS
adopted from
Gimme Some Oven
makes approx. 20-22 pieces
98 cals/piece
5.3g fat
10.7g carbs
2.7g protein
1 cup rolled oats
1/2 cup peanut butter
2/3 cup shredded coconut
1/3 cup honey
1/3 cup chopped roasted almonds
2 tablespoons chia seeds
1 teaspoon vanilla extract
Combine all ingredients in a bowl, and form a dough. let this mixture set in the fridge for about 20 minutes. With your hands, form the dough into small balls. You should get around 20 little balls. Leave protein bites covered in the fridge. They will keep for around 2 weeks.