This week has been a bit of a mish-mash of little bits for me in terms of craft fair prep. But that doesn't mean I didn't accomplish a lot! I crossed quite a few things off my list.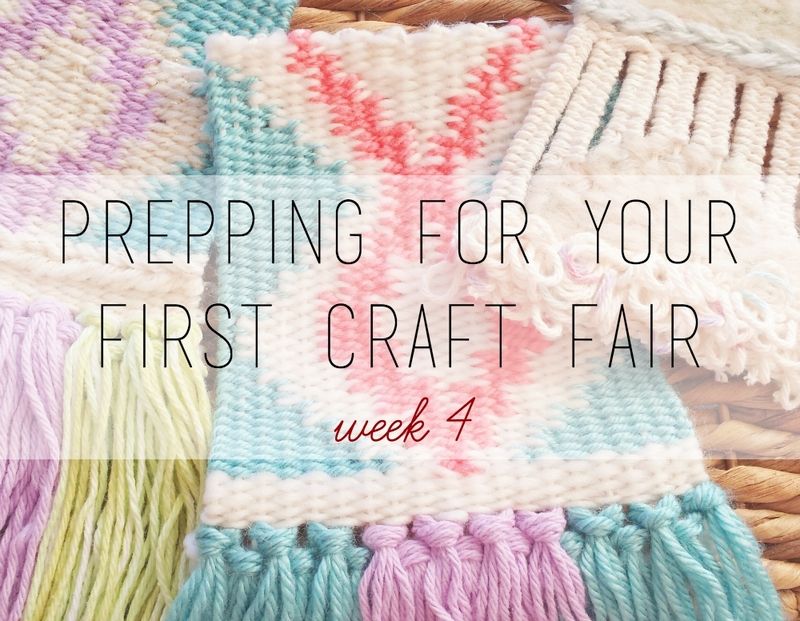 YOU NEED A TABLE
Whether it's a table you use to display your goods, or shelves, racks, whatever, you need to find something that will best present you products, and you can't wait until the last minute to do so!
Give yourself ample time to play with your set-up, find out what will work best, make sure you have everything you need so two days before your fair you're not scaling the town looking for crates to add height to your display, or worse still looking for an actual table! Stress is no fun.
This week, I hunted down a table I can borrow for the day of the event! This is awesome because it means I can save $40-$80 by not having to buy one myself - bonus for not having to store it after either! The advice here is: see if you can borrow one!
Some resources where you can find folding tables, I did some price hunting for you guys:
(remember, keep your receipts!)
HAVE ANY QUESTIONS?
If you do have questions, I had lots, don't be afraid to email the coordinators early on! They will have a way that you can contact them and they will be more than willing to help you! I know it can seem like your being a bit dumb but it's our first craft fair! How else are we supposed to find out!? I had to ask my coordinators already if a table would be supplied, as it wasn't very clear to me in the info packet if they would be or not.
CREATE BUSINESS CARDS
I had a lot of fun with this one!
Whether you make business cards yourself from scratch (digital, or hand made), purchase them online from one of the many etsy stores that specialize in logo design and branding, or find someone locally to help you out, there are lots of options out there for getting business cards made for yourself!
I'm considering them a necessity for craft fairs because even if someone doesn't buy something that day, they probably still really like your work. How else are they going to remember you!?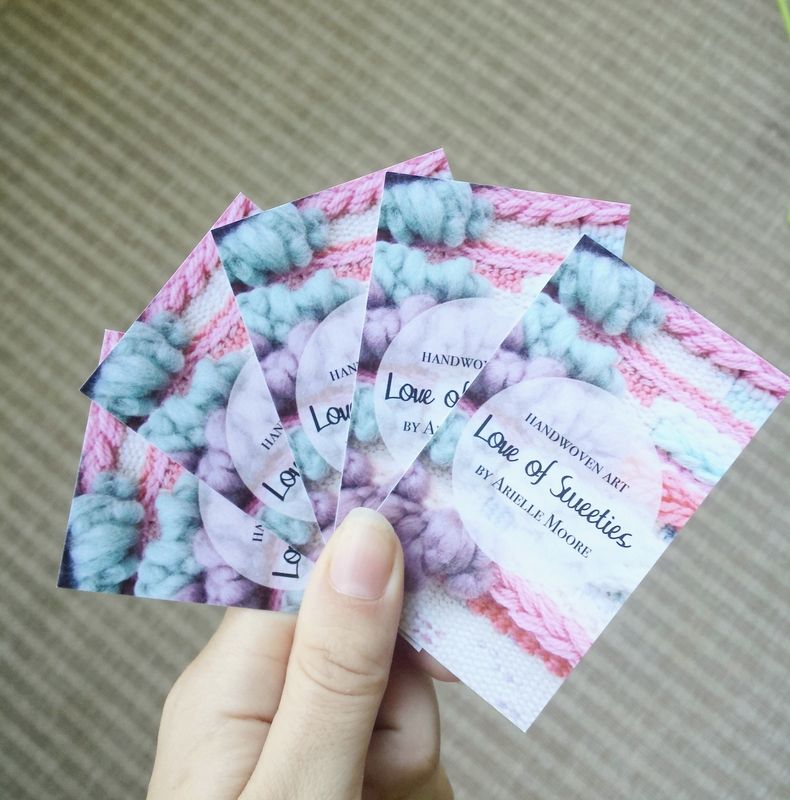 I made my business cards completely on my own using photoshop! It was a learning curve, getting the specifications down and quality and such but I'm so proud of them!
If you'd like to know how to create Business cards yourself in photoshop, I'm going to have a whole post dedicated to it next week!


My Craft Fair Prep List
pay table/booth fee
brainstorm/come up with a table design
organize all my supplies
create lots of inventory
make a budget tracker
research taxes, what do I need to do?
know what I'll be charging
have business cards made
buy a table
create my craft fair business kit
make price tags
make/buy merchandisers, table and props
get a square/mobile POS
acquire a cash box/apron and float money
find a helper for the big day
set up a mock table display
promote! social media & local posters
So, where abouts are you on your Etsy Canada Craft Fair Prep? Is there anything I'm missing on my little list?