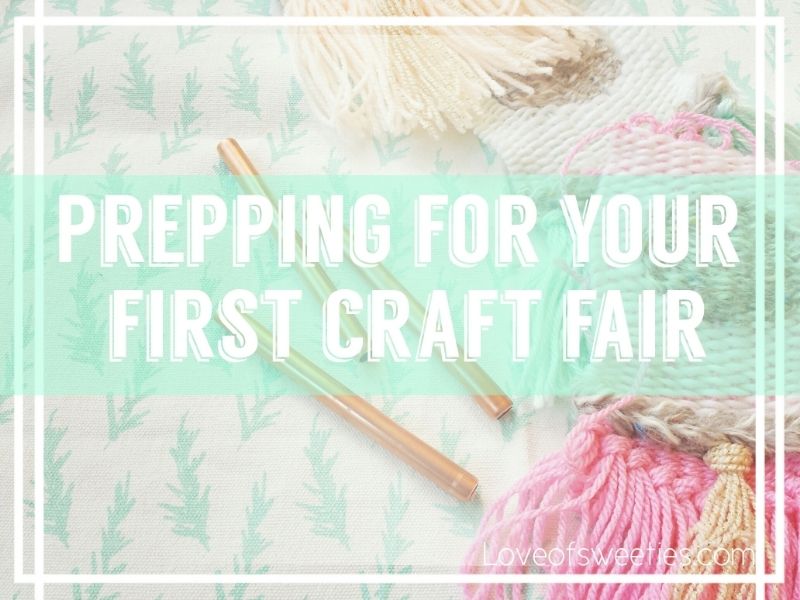 If you follow my
Instagram
, you probably noticed that I'm currently super-stoked to be taking part in my first craft fair! On September 26 I will be at Market Square selling my weaves at the
Etsy Made in Canada Market
!
Since finding out last week that I'd made it in, my minds been racing with everything from booth ideas to product plans and everything else that (I think) goes into getting ready for a craft fair. I mean, not that I wasn't thinking about these things before, but I didn't want to get my hopes too high, in case I wasn't accepted.
Seeing as I can't contain my excitement, I thought it would be awesome, and helpful to create a weekly(bi-weekly?) series all about prepping for my first craft fair!
I've been doing tons of research online; looking for tips and helpful information about attending markets as a vendor. And although there is plenty of good advice out there, I've so far found a lot of it to be very generic, or outdated, especially when it comes to stuff like booth displays.
Every Friday (starting this Fri!) I'll be recapping where I'm at in my craft fair preparation. Everything will be covered: my booth design, creating and pricing inventory, articles I find useful, inspiration, the mistakes I'll surely make, and whatever else comes my way these next 13 weeks!
September 26 may seem very far away, but I'm a terrible procrastinator, and I'm never able to turn my mind off when it comes to stuff like this. I think this series will help keep me on track, and hopefully help some people prep for their own craft fairs!
Make sure you're subscribed to my blog,
twitter
, or
instagram
so you don't miss any parts in this series. Let me know if you're also taking part in Etsy's made in Canada market! I think it's fantastic that cities all over Canada will be bustlings with craft fairs on the same day at the end of september!