I saved this image to a Pinterest inspiration board years ago. A board called "so Lovely" because it only had images that I loved because they were so pretty but didn't fit anywhere, and no reason other than that.
And many months ago this was the image that kept coming to mind when I started weaving my pink and blue vintage wool series. I decided to go with it, allowing it to inspire me. Although desserts, and cakes are my main source of inspiration in my art, I have such a soft sport for architecture and buildings. And it's no surprise, wandering the neighborhoods here in Victoria, looking at all the Victorian homes, has always been one of my favourite pass times. I've wished for a Juliette Balcony since before I understood where the name came from.
I've created many pieces in the past with architectural decor inspiration woven into them,
The Grand Budapest anyone
?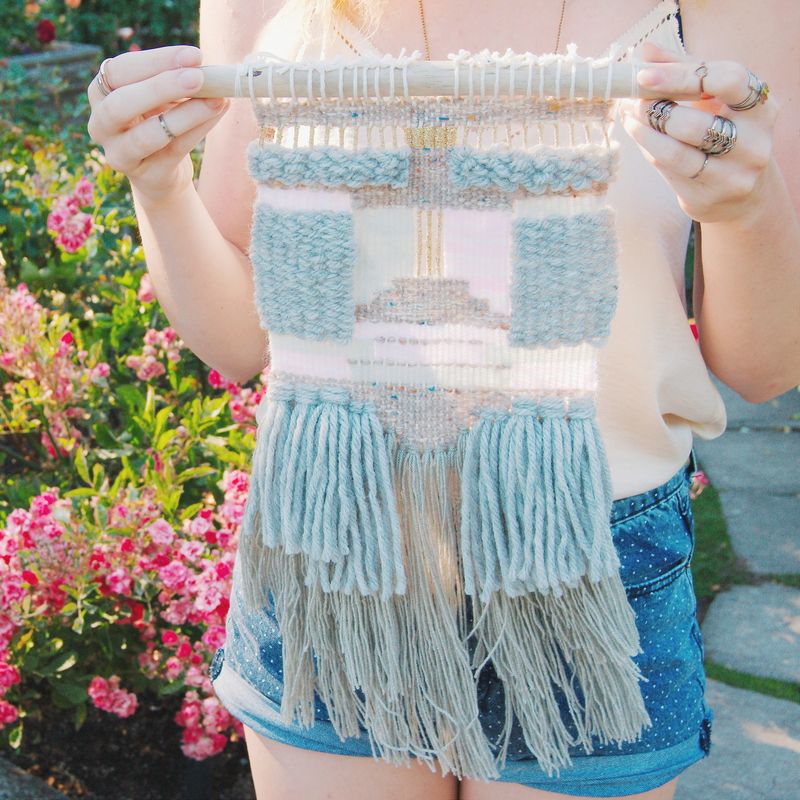 I think weaving really lends itself well to architectural inspiration because of the way weaving builds itself up, each row of weft, growing taller than that before it, like a foundation of bricks being layed. Then you add in the bits of details, like windows and decor going into a growing high-rise. Because of the vertical structure of my pieces, I find so many of them look like small, soft kingdoms; Grand archways of gold ribbons, or glimmers of windows with glowing lights inside made from negative space. Poofy little wool shingles separating floors.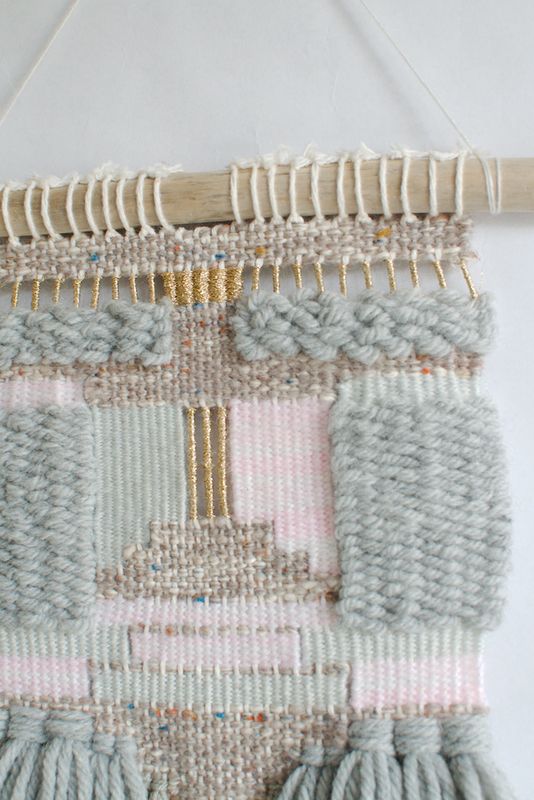 It wasn't until I came back to this image to write this post that I actually delved into what this amazing cliffside castle was. I always imagined it to be a discovered ancient ruin, crafted thousands of years ago from shimmering Himalayan salt. It turns out this amazing space is a functioning hotel!
The Hotel Mirador
. A 70 room hotel in the Copper Canyon. Which is in the foothills of the Sierra Madre in Chihuahua Mexico. The Canyon is larger and deeper than the Grand Canyon and has an incredibly rich history. And like The Grand Budapest, this sparkling Pink Hotel has it's own train station to arrive at. Hotel Mirador, you are now on my list of places I must visit.
The pieces in the Pink City Collection are
avaliable for purchase on my Etsy shop